It's Time For Photo Gallery!!!!
Which just means I don't have a specific topic or point of view this week.
Photo #1-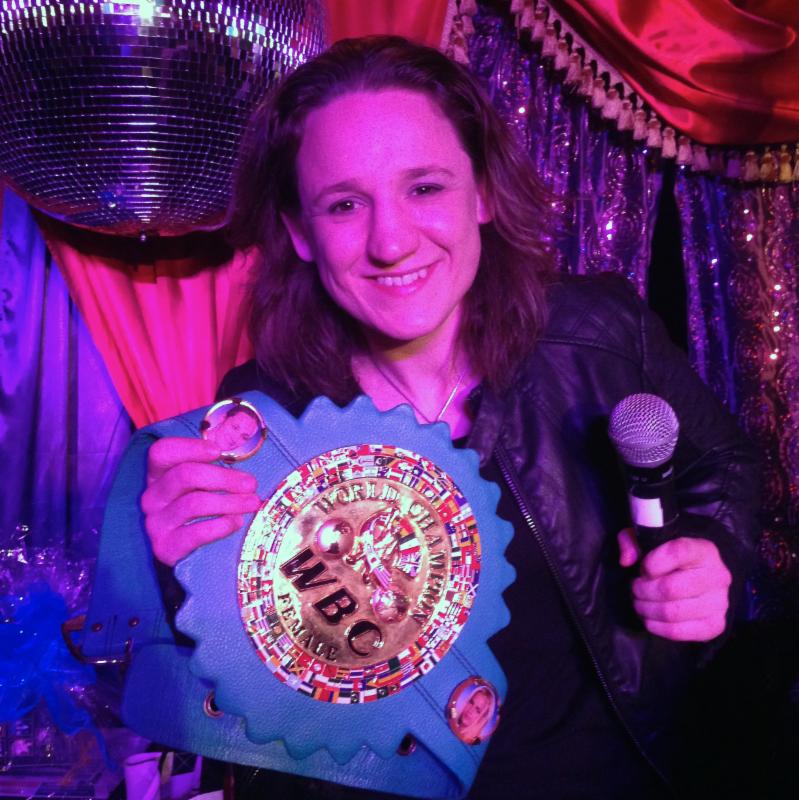 This is Diana Prazak- our ballcalling guest for last Wednesday's 7 pm show. And guess what? She is the #1 Female boxer in the world! In the world! She is Australian and pretty nice for someone who kicks ass professionally. She is holding her prize belt (is that what they call it? Like a trophy that you can wear…?)!
Photo #2-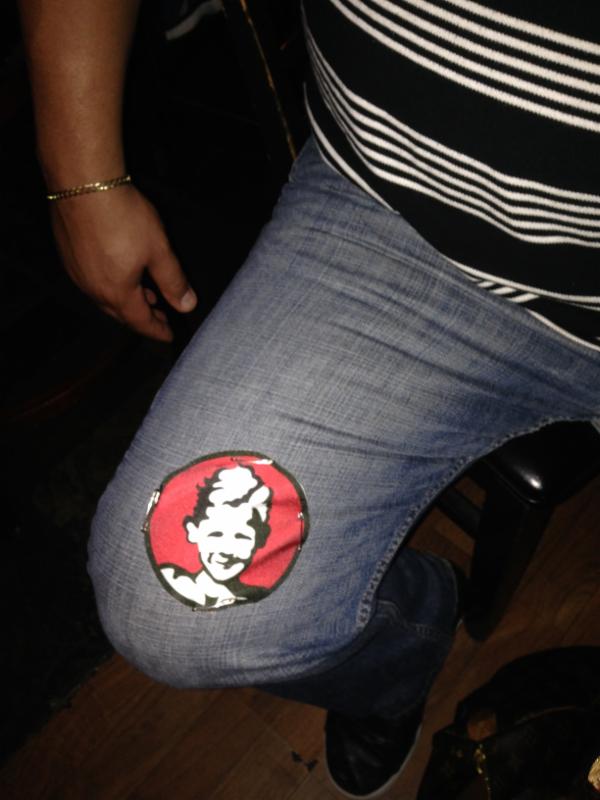 On the same night, one of the bingo freaks, we will call him Joe (because that is his name) wore Bingo Boy patches on his jeans! Obviously Joe does not sew because he used safety pins but I am still honored to be on Joe's leg.
Photo #3-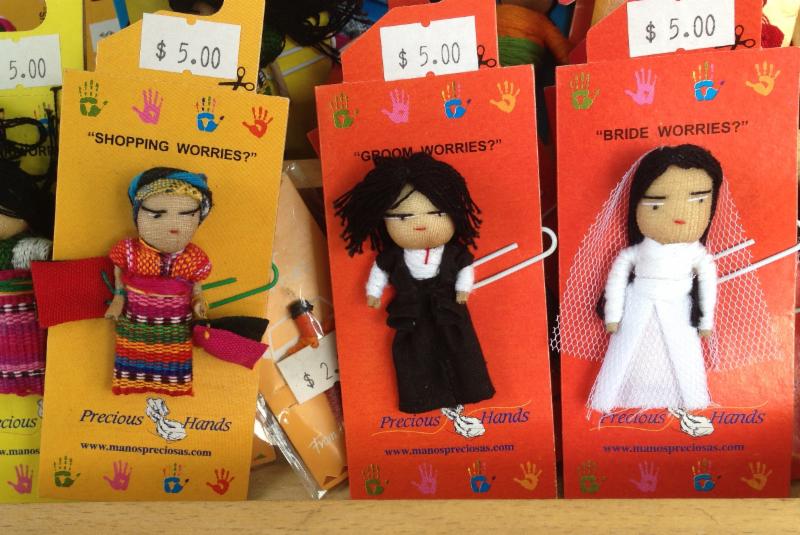 An L.A. adventure on $10.00-
On Saturday I took the Gold Line (like the BART in San Francisco but not) downtown and journeyed over to Olvera Street for some browsing. One of the stands had these little "dolls" and on the back of each it described how you are supposed to put one under your pillow if you have "worries" and in the morning all of your worries will be gone. Okay. I understand the two on the right- getting married may cause worry (as will being married) but a doll for "Shopping Worries"? First of all, if you buy the doll then that means you were shopping successfully and secondly I'd be more worried that I spent $5.00 on something that looks like a Frida Kahlo voodoo doll. But that's just me.
I also found this on Olvera Street- (photo #4)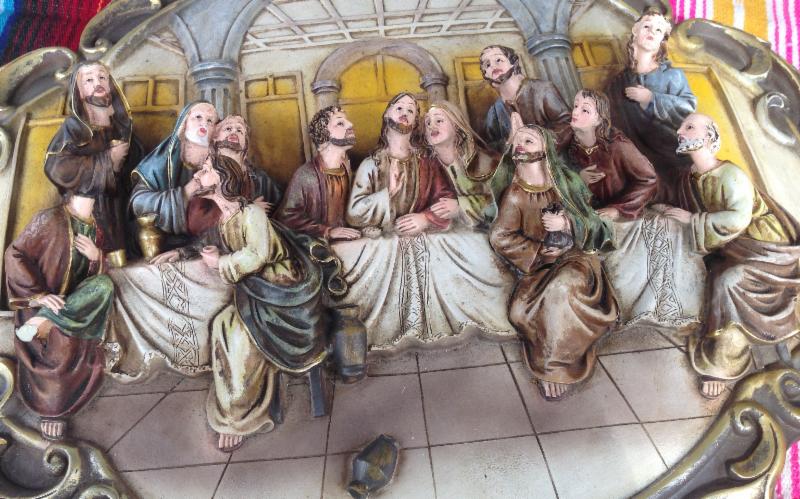 This is a "The Last Supper" ceramic plate for your wall (or light appetizers) and there are so many things wrong with it. First of all they all look like they have really stiff necks and what is up with the guy on the far left with no head? And no left foot! Just to be sure I was not remiss in my bible education I looked it up and sure enough, the sad headless apostle did indeed have a head in the real painting by….(wait, I know this) Leonardo da Vinci. "Party of 13, your table is ready!"
Photo #5-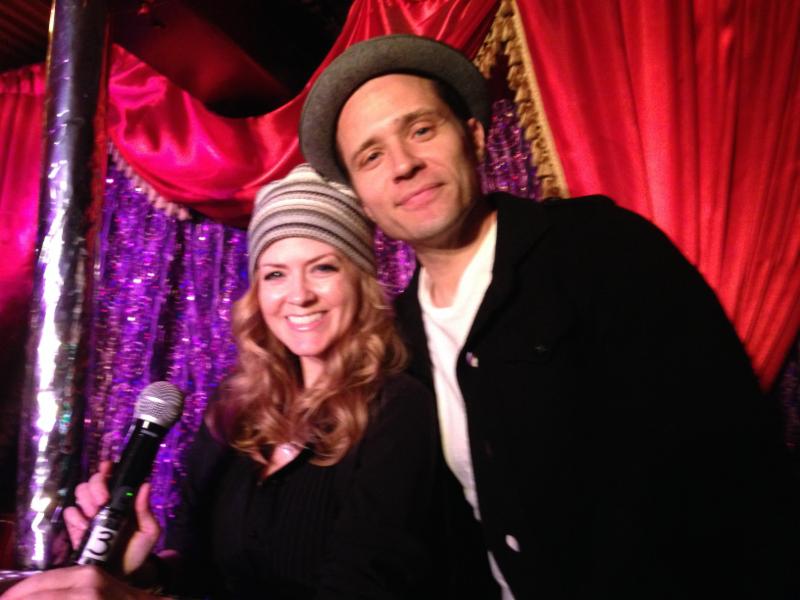 On Sunday night, we sold out both shows, even with the rain (thank you Los Angeles!) and had a visit by our pal and "Castle" star Seamus Dever along with his wife Juliana who also plays his wife on the show. As usual, they were lovely and fun and took photos with all who asked.
Photo #6-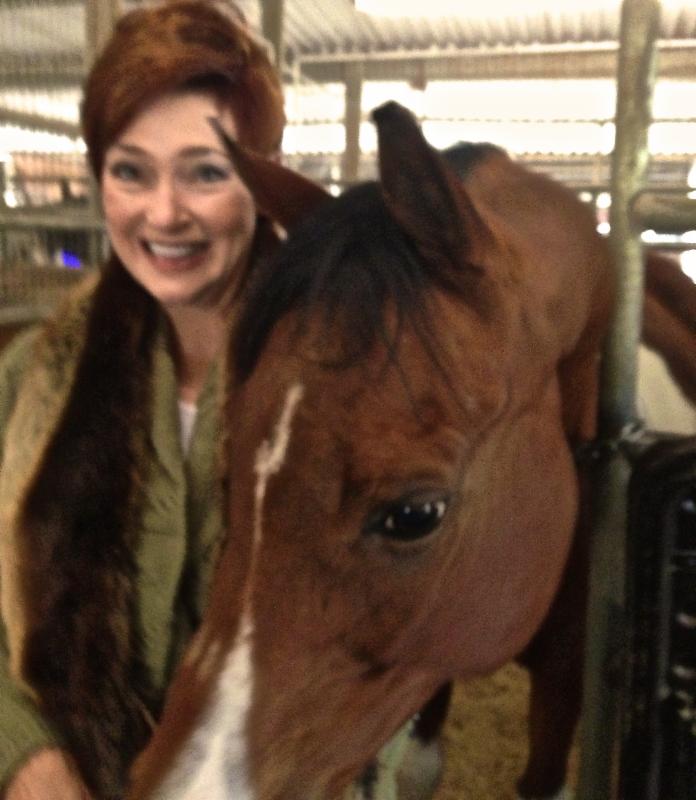 On Monday, my pal Carolyn Hennesy (General Hospital, Revenge, several appearances at Legendary Bingo) came out to visit my horse Buddy-boy. It was very muddy but Carolyn was a trooper and waded through it. She loved Buddy-boy and every other horse she met along the way. Other celebrities that Buddy has met include Zooey Deschanel, Kathryn Hahn (Parks & Recreation, Transparent, Bad Words), Lin Shaye (Something About Mary) and Elaine Hendrix (The Parent Trap, Superstar, Romy & Michelle)! Buddy-boy loves the ladies!
Photo #7-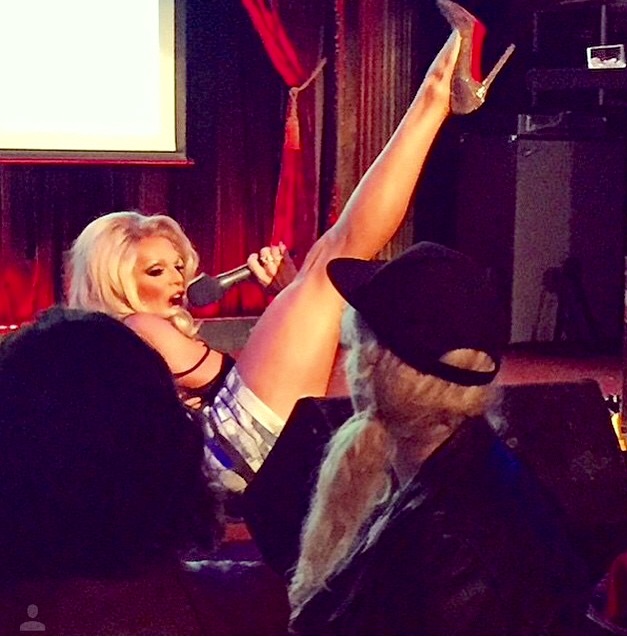 Willam is back! And he will be our Bingo Hostess this Wednesday night. Willam is mostly in other countries performing these days but stops by once or twice a month to say hello to his fans and bingo freaks. He sent me this photo which is from a Crystal Meth Convention in Australia. I don't understand what that means but I am sure Willam is an amazing role model for anyone "down under."
---
PASADENA BINGO IS COMING UP NEXT WEEK!
See below for more details and reservations.
Don't forget to print out you DOUBLE GAME COUPON below!
xo
Bingo Boy
---
Here's what's coming up in WeHo this week!
Wednesday Night- March 4th
Starring Bingo Boy & Willam Belli!
7 pm show benefiting – The Saban Community Clinic!
9 pm show benefiting – Ginga Arts!
Sunday Night- March 8th
Starring Bingo Boy & Porsha Hayy!
6 pm show benefiting – Gay Men's Chorus of Los Angeles!
8 pm show benefiting – The Leukemia/Lymphoma Society!
HAMBURGER MARY'S – WEST HOLLYWOOD
8288 Santa Monica Blvd- At Sweetzer
reservations for parties of 6 or more- 323-654-3800
Full menu and bar  |  All ages welcome  |  Valet and street parking available
---
Here's what's coming up in Pasadena!
Tuesday Night- March 10th
Starring Bingo Boy & Roxy Wood!
7 pm show benefiting – The AIDS Service Center!
EDWIN MILLS (formerly Equator)- Pasadena Ca.
22 Mills Place- in historic Mills Alley across from Burke Williams
For all reservations, please click here.  |  Must make a reservation to attend!
Full menu and bar  |  All ages welcome  |  Pay lot and street parking available