Jerry O'Connell, Willam is Back, a new Home Game & More!
A new member of the Bingo Boy Family!
If you follow us on Facebook you already know this but if not, well, you do not. Before Christmas I saw a notification on Facebook about a dog that was being held at The Riverside Animal Shelter and was in danger of being put down. I was told that the shelters have a tendency to put down dogs at a higher rate around the holidays because of an influx of new dogs right after the holidays (why I do not know- I am sad/mad about this). Of course we all have seen these poor guys posted by rescues but this one just yanked at my heart. This was the photo they posted-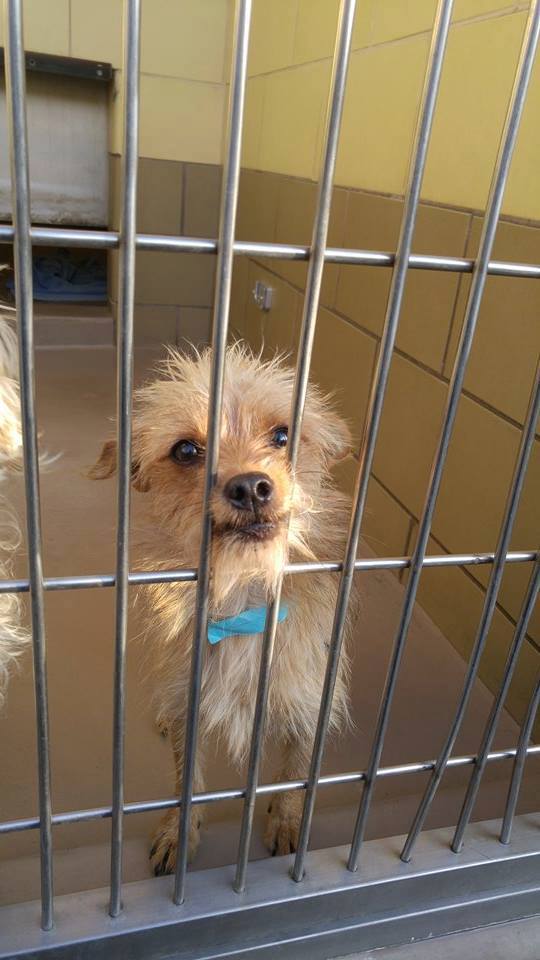 I think you may see why I reacted. That face!
So I called a friend, Karen Osburn of Pickle Pants rescue and she went down to the Riverside Shelter and yanked him out and brought him to me! Turns out he is a 9 month old Cairn Terrier (like Toto!), maybe a mix- he is very, very small- 8 pounds.
So now we welcome- ready for this name?—little Dawber!– to our family. I spelled it that way in honor of Pam Dawber but of course it references that little ink marker that you use to mark your bingo cards.
And here is Dawber after a little grooming and a whole bunch of love-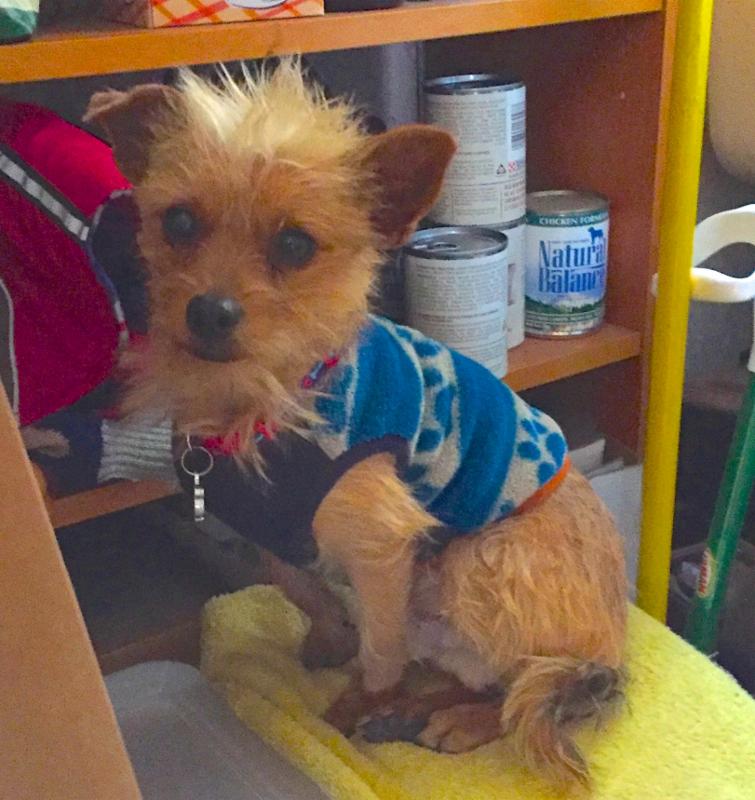 That face! For some reason he sometimes likes to sit on a towel in the laundry room. He is very happy and gets along well with all of the other dogs. And he is already potty trained! Seriously great dog. We are very lucky to have him.
Back to bingo-
Last week we had a prize donation from a store in West Hollywood called Got Muscle? and they came to support the charity-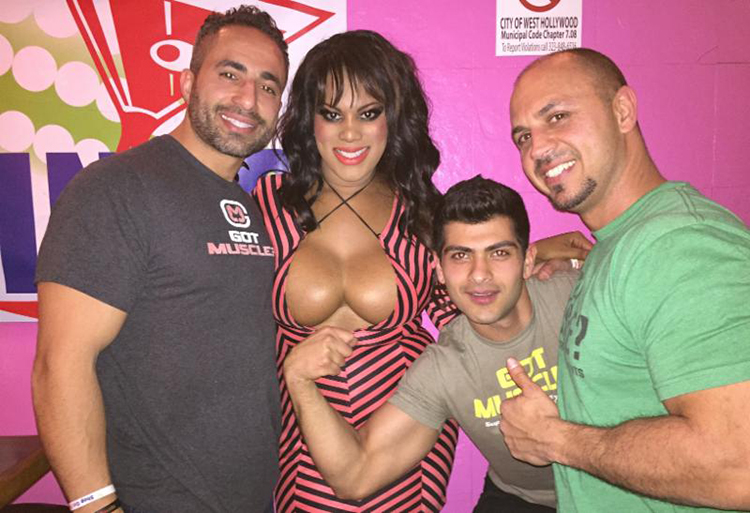 Yes- they may have muscles but Roxy's are bigger.
This Wednesday our world traveler Willam Belli is back behind the bingo wheel and we can't wait to hear what he has to say about…well everything. A big congratulations to him for his two page spread in the latest edition of Frontiers magazine-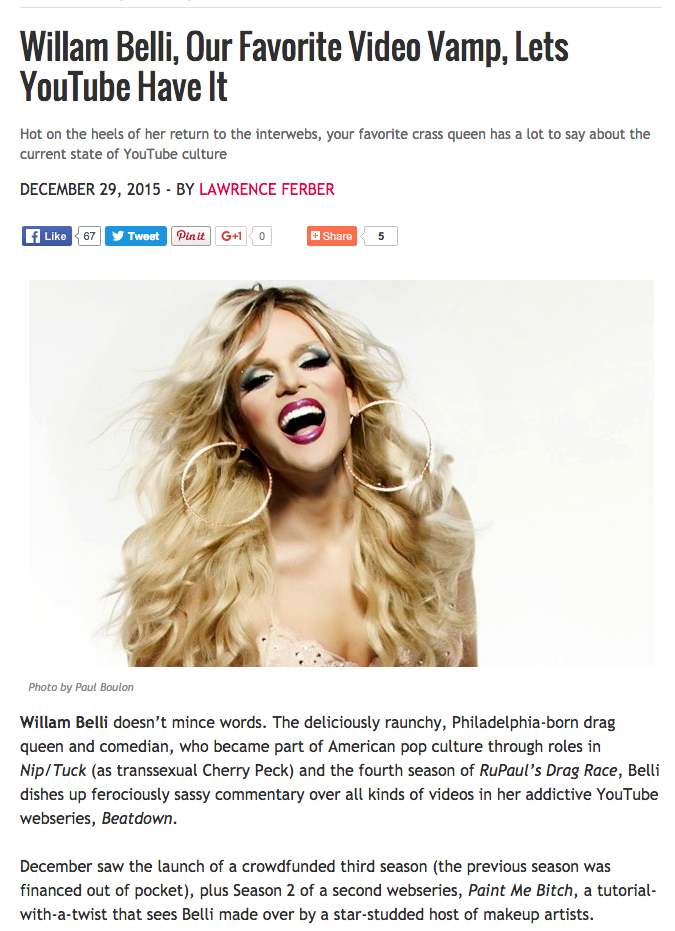 And also a shout out to our very own Calpernia Addams who also got herself a two page spread!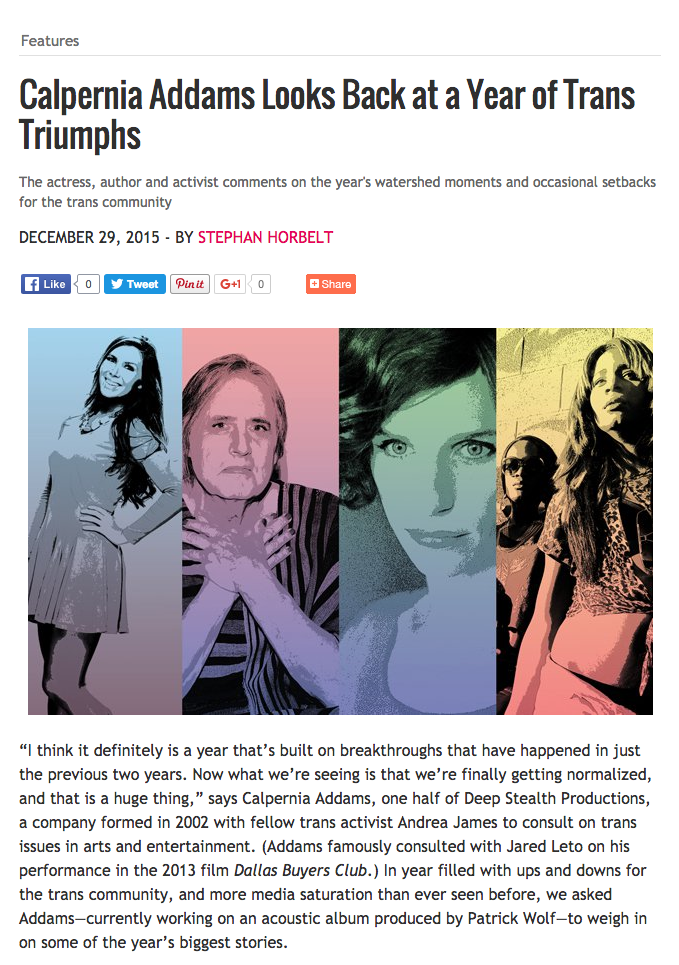 This Sunday we will have a visit from one of our favorite actors Jerry O'Connell for the 8 pm show benefiting Much Love Animal Rescue!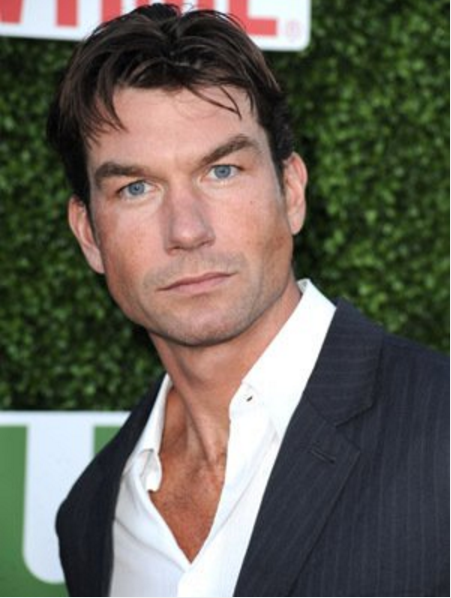 We loved Jerry as a kid in "Stand By Me" and as an adult in "Jerry Maguire" and very recently on "Drunk History" (hilarious) as well as "Workaholics." And we love his wife Rebecca Romijn too.
On Wednesday we will be giving away screening passes and swag for the new film "Dirty Grandpa" which stars Robert DeNiro and Zac Efron!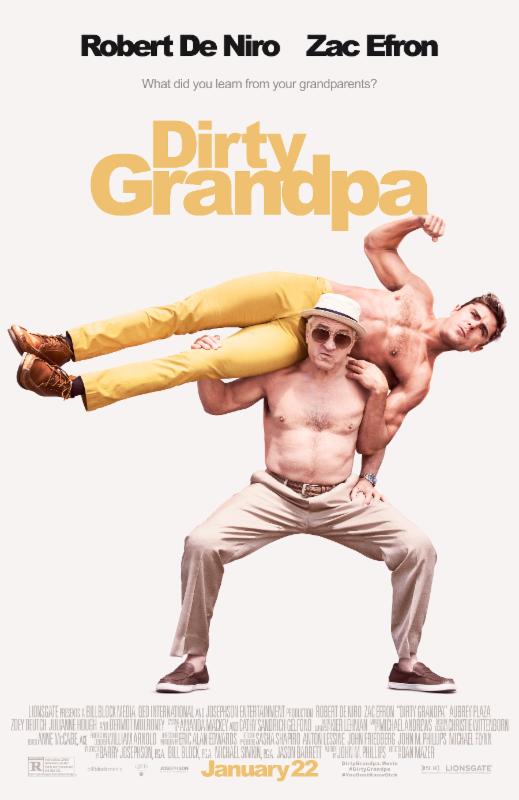 Can't wait to see this- looks like it will be hilarious.
And finally- I have a job for you!
As you may know, we will be launching "Drag Queen Bingo: The Home Game" in a few months and in the meanwhile, we created a Facebook page for the game!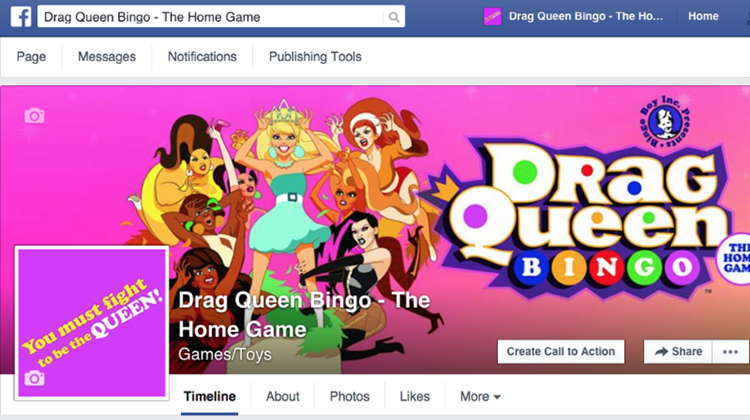 All of the "characters" in the game have posted on Facebook to let you know who they are and It would be just swell if you would go to the page and "like" it and see which character is closest to your personality and heart! Just click on the photo to go to the page. More to come on this and we are very excited about this brand new "baby" at Bingo Boy Inc!
VISIT OUR WEBSITE!
Click on the photo below and it will take you to the website! And see you this week at BINGO!
xo Bingo Boy
---

Here's what's coming up in WeHo this week!
Wednesday Night- December 13th
Starring Bingo Boy & Roxy Wood!
7 pm show benefiting – Pablove Foundation!
9 pm show benefiting – UCLA Reproductive Health Interest!
Sunday Night- December 17th
Starring Bingo Boy & Roxy Wood!
6 pm show benefiting – AIDS Lifecycle!
8 pm show benefiting – Much Love Animal Rescue! Special guest Jerry O'Connell!
HAMBURGER MARY'S – WEST HOLLYWOOD
8288 Santa Monica Blvd- At Sweetzer | Reservations for parties of 3 or more- 323-654-3800
Full menu and bar | All ages welcome | Valet and street parking available


Here's what's coming up in Ontario in January!
Monday Night- January 25th
Starring Bingo Boy & Roxy Wood!
7 pm show benefiting – Reptile Rescue Of Orange County!
HAMBURGER MARY'S – ONTARIO
3550 Porsche Way- just off of the 10 fwy. | Reservations for parties of 2 or more- 909-944-9400
Full menu and bar | All ages welcome | Huge parking lot available

Here's what's coming up in Pasadena in January!
Tuesday Night- January 26th!
starring Bingo Boy & Roxy Wood!
7 pm show benefiting – Wailers Ski Club!
EDWIN MILLS (formerly Equator)- Pasadena Ca.
22 Mills Place- in historic Mills Alley across from Burke Williams | Must make a reservation to attend!
Full menu and bar | All ages welcome | Pay lot and street parking available