I guess we can call it "Bad Holiday Cards" edition but this one is even more special. Because it is about our beloved animals!
This week for the Wednesday and Thursday shows, all of our charities are animal rescues!
Wednesday- 7 pm- Angel Hanza- helping the homeless keep and feed their pets.
Wednesday- 9 pm- Ruff Patches- low and no cost spay and neutering, saving animals from kill shelters and more.
Thursday- 7 pm- emphasizing compassion for all animals, raising awareness about animals in need and encouraging people to take more responsibility for their pets.
Now we all are probably guilty of taking holiday photos of our pets, I know I am.
See what I mean? This was my card a few years ago. Personally I think it is very tasteful and includes not only dogs but a horse (Buddy-boy), a fake background that I also decorated and well-placed Santa hats on animals that I am sure would never actually wear one. Well, I am sure they would not. I tried.
Here are some others I found on the internet. Are they also tasteful? You decide.
What better way to show that the man of the house and the dog are very, very, VERY close?
Okay- this guy is serious. And so is the cat. If you are on a date with this man, go to his house for a "nightcap" after the date and see this photo on the mantle, get out as fast as you can. The next photo he takes might be one with the cat sitting on your dead body with it's butt in your dead face.
I don't think it's hard to figure out that all of these pets have gone to the great beyond. I have so many questions though. Did they all "leave" at the same time? Are there any "live" animals in the house? And where did the man in the photo get his hairstyle inspiration from?
Oh, yea.
I don't think this one is an actual holiday card but still, the cat is smothering baby Jesus and looking pretty righteous.
The following don't have pets in them but are worth a look-see.
I understand that this card is actually Kevin Spacey's holiday card from a few years back. Too soon?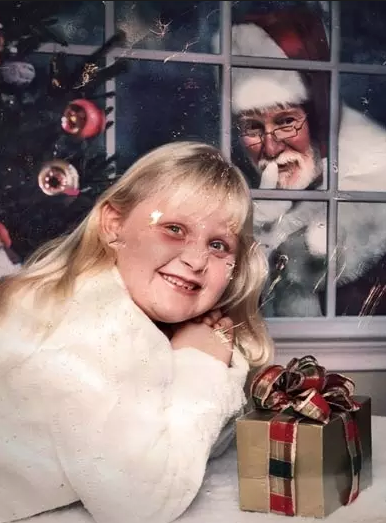 I can't even….
From the look on Santa's face, he is a Democrat.
That was fun.
On another note, the amazing Bianca Del Rio came to bingo the other night and Roxy took a photo with him/her!
Just in case you don't recognize Bianca…
Look at the cast of this movie! Can we please get them all to Bingo?????
BY THE WAY…
Willam Belli is back at bingo on Wednesday night (with me, Bingo Boy) and just in time for the holidays!
No, that's not me with Willam. That's Alaska Thunderf*ck. But she has been to Legendary Bingo several times so it works.
 Don't forget to print out your DOUBLE GAME COUPON below!
And see you this week at BINGO!
xo
Bingo Boy
Here's what's coming up in WeHo this week!
Wednesday Night- December 13th-
Starring BINGO BOY & WILLAM BELLI!
Thursday Night- December 14th-
Starring "Bingo Babe" ROXY WOOD!
Sunday Night- December 17th-
Starring ROXY WOOD & CALPERNIA ADDAMS!
6 pm show benefiting – 
HAMBURGER MARY'S – WEST HOLLYWOOD
8288 Santa Monica Blvd- At Sweetzer
reservations for parties of 3 or more- 323-654-3800 
Full menu and bar
All ages welcome
Valet and street parking available
DOUBLE YOUR CARDS! DOUBLE YOUR FUN!

Present this coupon at Legendary Bingo on Wednesday, Thursday and/or Sunday night and receive DOUBLE THE AMOUNT OF REGULAR BINGO CARDS & ONE EXTRA GRAND PRIZE CARD!

One coupon per person. May also show coupon on your phone.

Offer Expires: 12/17/17