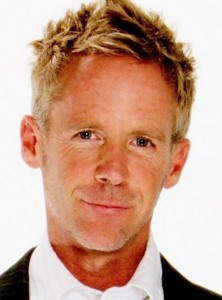 Jeffery Bowman has been fundraising and working with charities since the 1980's, producing some of the very first AIDS benefits in the Los Angeles. Now, years later, Bingo Boy Inc. has raised a cumulative total of more than five million dollars for local, national and international charities and produces more than 300 events a year. All of these various experiences have turned Jeffery aka "Bingo Boy" into LA's very own "Charity Whisperer."
The fundamental goal of a non-profit is to raise money for a good cause, but even the most established non-profits can find themselves struggling to survive in a very competitive marketplace.
Is your non-profit or initiative struggling with any of these issues?
Lack of exposure
Overspending on events with low turn-out
Ineffective promotional efforts
Lack of focus without a clear message or intent
Mixed social media messaging
Lack of creativity in event production
Jeffery can help you assess the situation and give you a streamlined roadmap tailored to meet your specific needs and goals. A session with Jeffery will consist of the following:
A personal two (2) hour consultation
A detailed plan outlining the problems/issues that your organization is facing allowing you to have a clear understanding of your objectives and how to meet them
One follow-up phone conversation regarding implementation and resolutions
Email Jeffery Bowman at bingoboy@bingoboyinc.com or call 626-798-7076 for a quote based on your needs and situation.
Small business consultations also available.