Bingo Freaks On Parade. Bai Ling, Bingo Freaks, Patio People & More!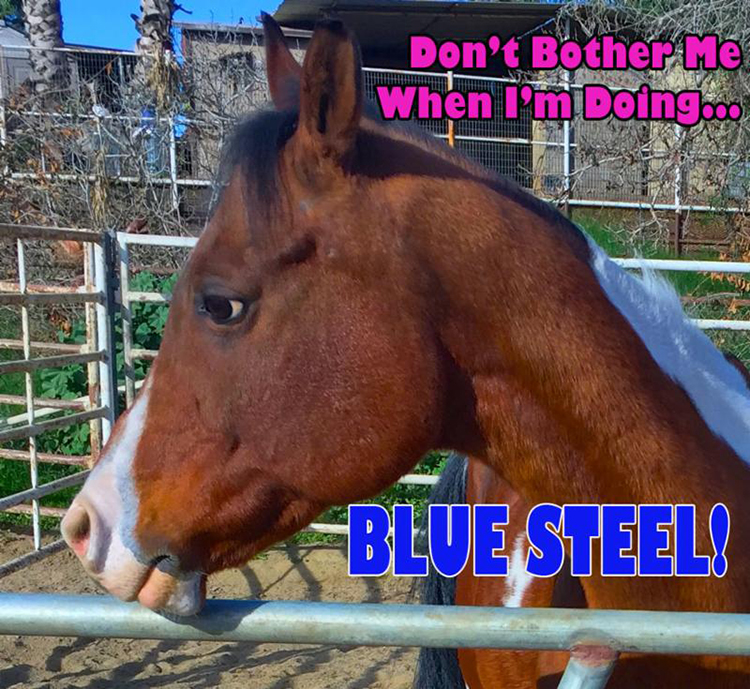 First of all- you do know that we use the term "Bingo Freak" as an endearment, right? It's what we call people who come to our events. Along with "Bingo Virgin" (first timer) and "Bingo Whore" ( a repeat offender). We also call those who call a false bingo "Stupid" but of course we have no idea of the actual intelligence of a "False Bingo Caller" so please don't be offended.
I took some shots of Bingo Freaks this last week and I am going to share. Just to show you some of the human beings we encounter each week.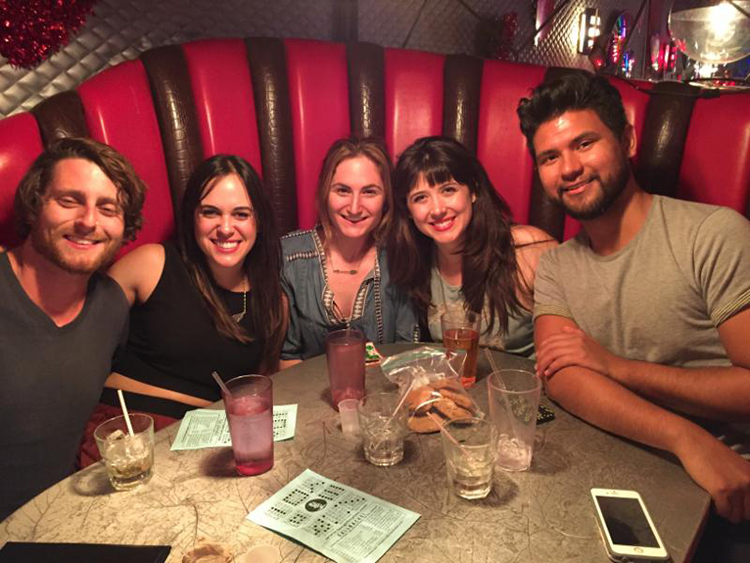 These people were very nice but then again they were sitting in the back and they are what we call "Booth People." Booth People are very frustrated when they do not win and get somewhat violent when a "Peltee" (a winning Bingo Freak who is being pelted) does not go "all the way back."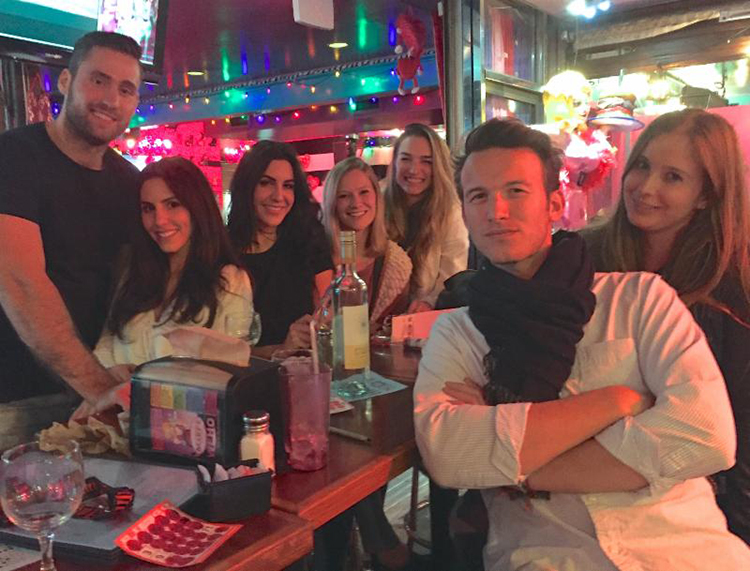 These beautiful people are on the patio (or the "porch" as Willam calls it) and of course are called "Patio People." We often make fun of Patio People as if they are lesser than the Bingo Virgins, Bingo Whores and Booth People who are inside but in reality, Patio People often win many games/rounds of bingo. I believe these patio people did win a game or two but I cannot explain or condone the one gentleman on the right who has an unfortunate "man scarf" knotted around his neck when it was about 75 degrees outside.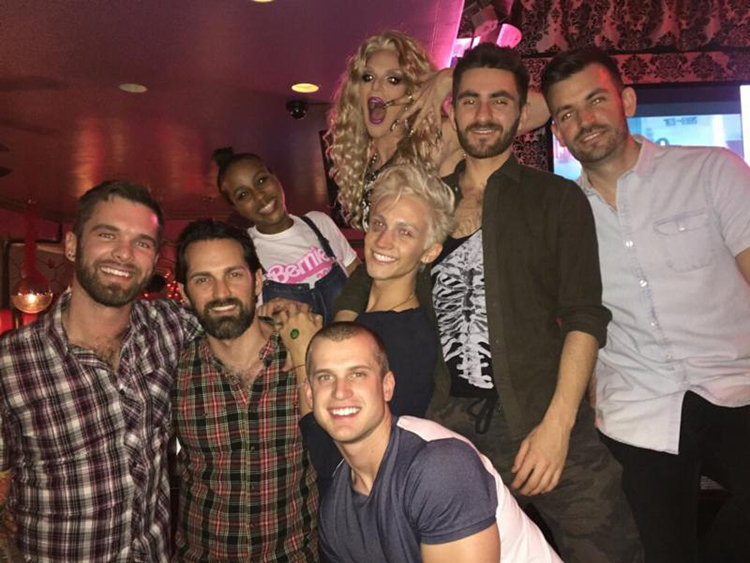 Now, this is an entirely different type of "Bingo Herd" (a group of Bingo Freaks). These people are known as "Friends Of The Bingo Hostess" or FOTBH. They show up in a group of usually four or more and let the host know that they are FOTBH and that they should obviously be in the front near the stage- because they are FOTBH. The host will usually laugh at them as they have arrived fifteen minutes after the show started and obviously there are no tables available in the aforementioned "front near the stage." So they end up at the worst table in the room which is off to the side, near the mezzanine, right where every waiter and food runner will pass by them and bump their stool just a little bit when delivering food. I guess we could call them "Side People" but not all FOTBH are Side People if they bother to make a reservation and arrive before the show actually begins. In this instance Willam is the pack leader of these FOTBH.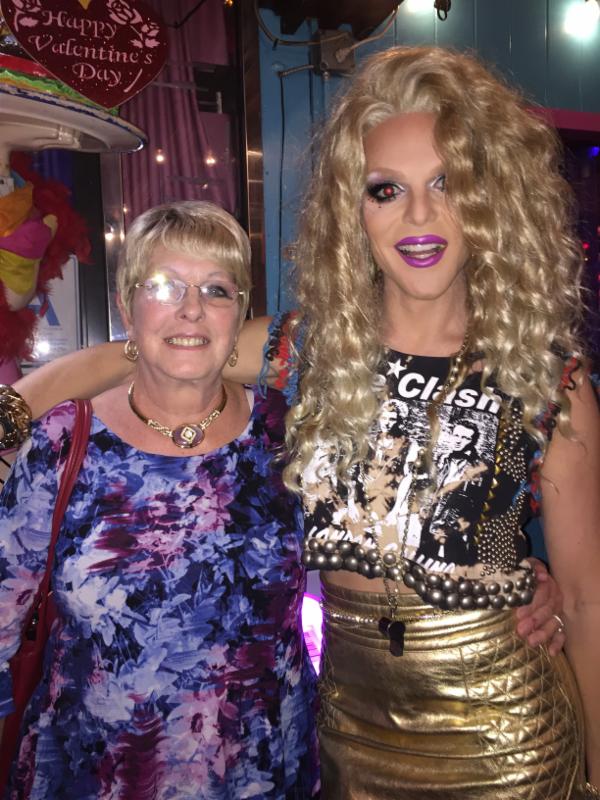 I have no name for this woman. She is simply a tourist from Pennsylvania who came all the way to California to play bingo with us and we love and appreciate her for it. Well, okay- she is a "Bingo Tourist." Is that better? Actually we get "Bingo Tourists" from all over the world and it makes us very happy. On Sunday night we had two beautiful women from Stockholm and I was very tempted to go back with them. They assured me that "people would love us" there. I am willing to test that theory.
Speaking of Sunday night, we had a special guest-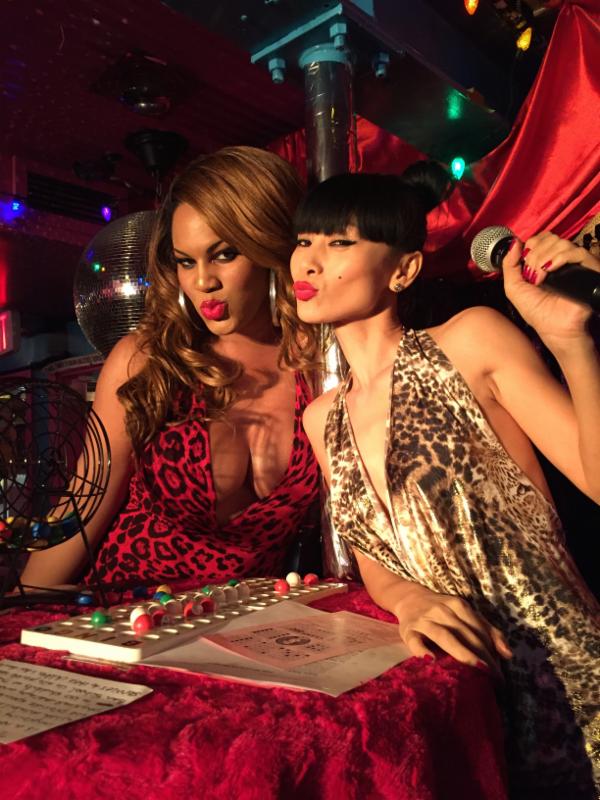 This is actress Bai Ling and she was a delightful handful (is that a thing?). The entire time she was on stage she continually took photos of herself and when that wasn't enough she then would hand the camera to people in the audience and ask them to take photos of her. One table took her phone and took photos of themselves which I thought was very funny. I think she sort of wore Roxy out with all of the "posing while calling bingo numbers" but Roxy was a trouper. At least at first.
This one is nice since I worked in a shot of "Drag Queen Bingo: The Home Game."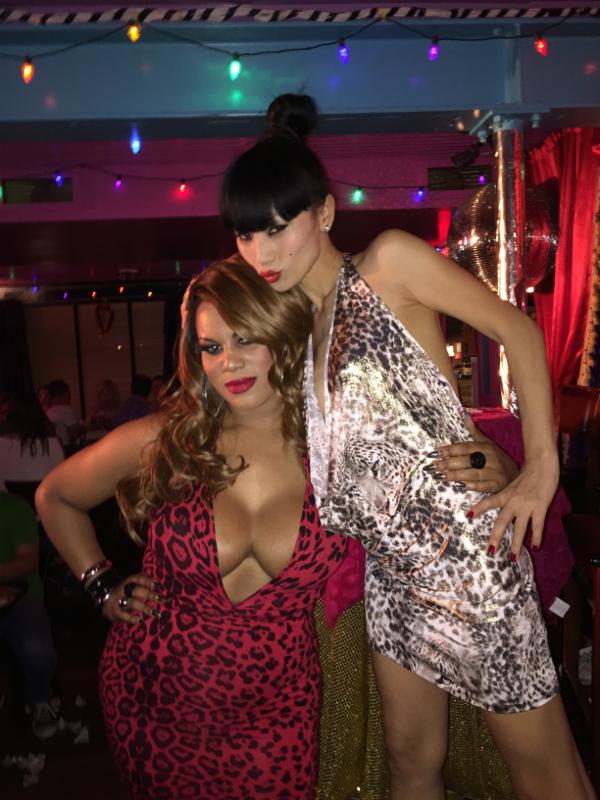 But in this one (photo #1,272), Roxy just looks exhausted. Oh well Roxy, at least people want photos with you. I am usually just asked to hold the camera. Whaaaaat?
Please "like" Drag Queen Bingo: The Home Game" on Facebook!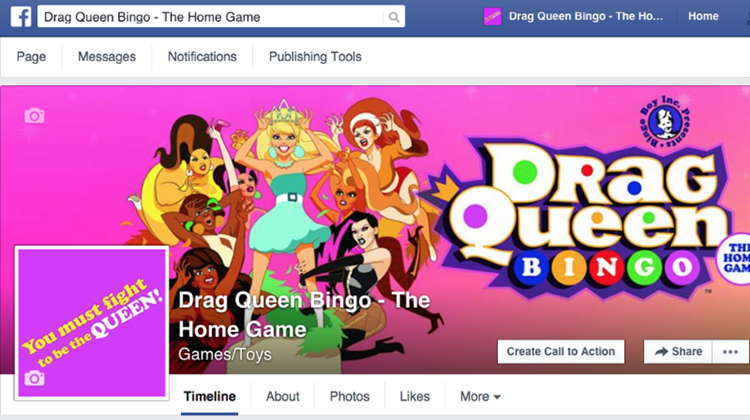 All of the "characters" in the game have posted on Facebook to let you know who they are and It would be just swell if you would go to the page and "like" it and see which character is closest to your personality and heart! Just click on the photo to go to the page. More to come on this and we are very excited about this brand new "baby" at Bingo Boy Inc!
xo Bingo Boy



Here's what's coming up in Ontario this month!
Monday Night- February 29th
Starring Bingo Boy & Roxy Wood!
7 pm show benefiting – Canine Angels!
HAMBURGER MARY'S – ONTARIO
3550 Porsche Way- just off of the 10 fwy.  |  Reservations for parties of 2 or more- 909-944-9400
Full menu and bar  |  All ages welcome  |  Huge parking lot available


Here's what's coming up in WeHo this week!
Wednesday Night- February 17th
Starring Bingo Boy & Roxy Wood!
7 pm show benefiting – USC Gould OUTLaw!
9 pm show benefiting – The Leukemia/Lymphoma Society!
Sunday Night- February 21st
Starring Bingo Boy & Calpernia Addams!
6 pm show benefiting – Venice Parents Daycare School!
8 pm show benefiting – AIDS/Lifecycle!
HAMBURGER MARY'S – WEST HOLLYWOOD
8288 Santa Monica Blvd- At Sweetzer  |  Reservations for parties of 3 or more- 323-654-3800
Full menu and bar  |  All ages welcome  |  Valet and street parking available