Let's Catch Up…
This week I need to play catch up with a bunch of fun photos from our recent events. Sometimes I get so caught up in my "themes" that these photos languish in my iPhoto and sometimes just fade away (until I find them again). Someday I will actually go through and scan a bunch of great event shots from the years before iPhoto. Believe it or not, Legendary Bingo outdates iPhoto, phones with cameras and even Twitter and Facebook. Yes, we are that old…but still hanging on. Gorgeously, I might add. Gorgeously.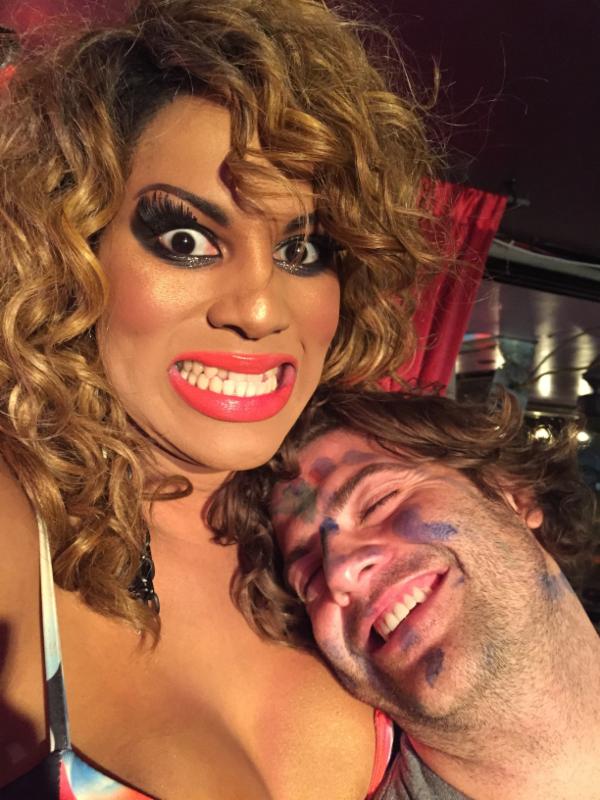 Speaking of gorgeous- look at this guy (yes Roxy, you are gorgeous too). I am pretty sure he looked somewhat normal when he arrived at Hamburger Mary's for bingo. By the end of the show he was all marked up and only semi-conscious. He kept telling me how funny we were and that he knew of what he spoke because he is a somewhat famous comedian. Anyone recognize him? Let me know. For now he is just simply "Mister Drunk Dauberface."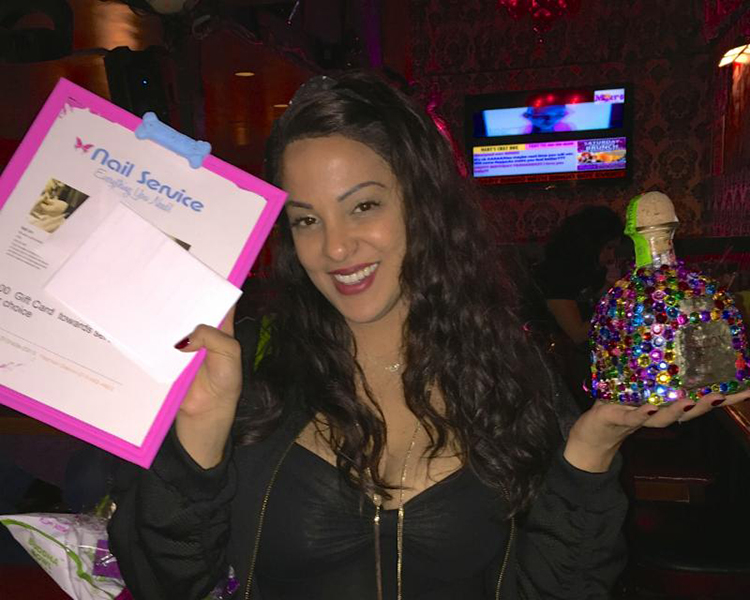 A prize package from a recent show. Come on- what could be better? Professional nail service and a bottle of bedazzled tequila! The winner was very happy.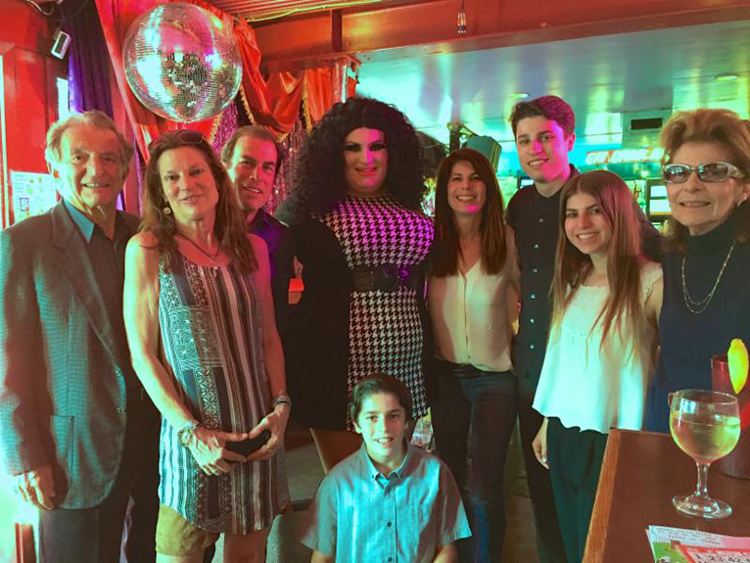 Bingo on Mother's Day was a lot of fun. So many people brought their mothers! Above is a shot of entire family who played with us. Now look at it as if it is a real family photo. Years later they are going to wonder "on which side of the family is the very large hairy Armenian woman and how come we never saw her again?"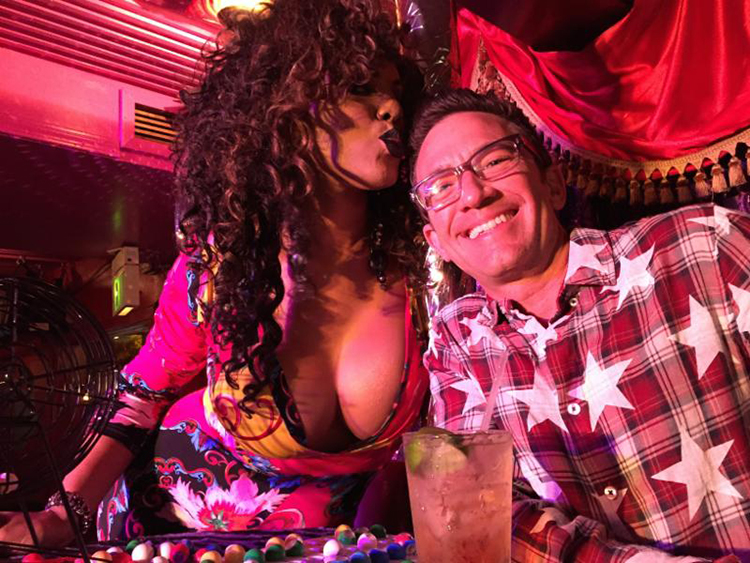 Hey, it's Bud Bundy! And Roxy's nipple! David Faustino was a recent guest and as always, he was awesome. I think Roxy left marks on him…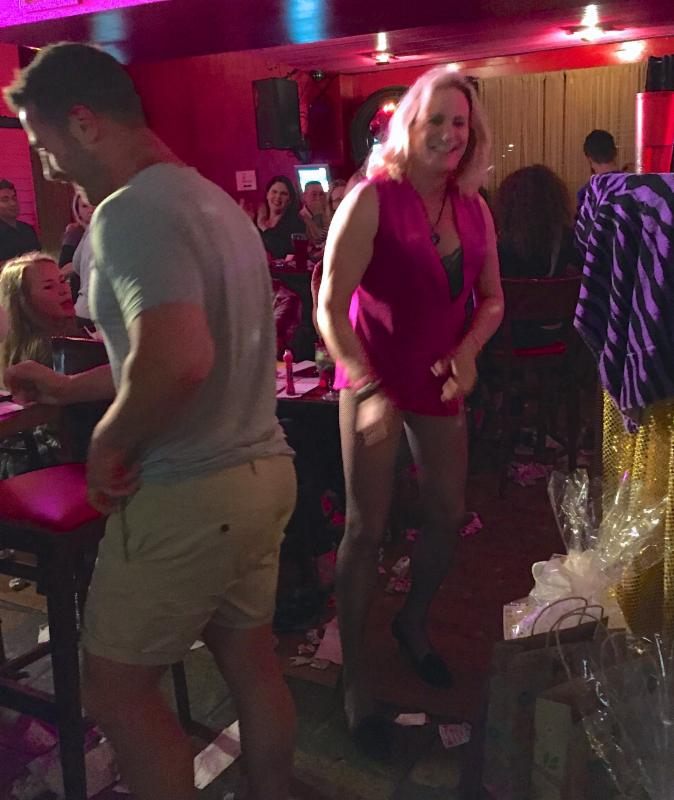 Another recent guest was transsexual journalist Zooey Tur who decided to dress "down" in order that people would know she was not a drag queen. Did you know that Zooey was flying a CBS news helicopter when O.J. went on the run after (allegedly) killing his wife and was the first to find the white bronco and film the (very slow) chase? That footage made "him" a lot of money and paid for his sex change operation. So….O.J. Simpson paid for Zooey Tur's sex change! At least something good came out of that situation.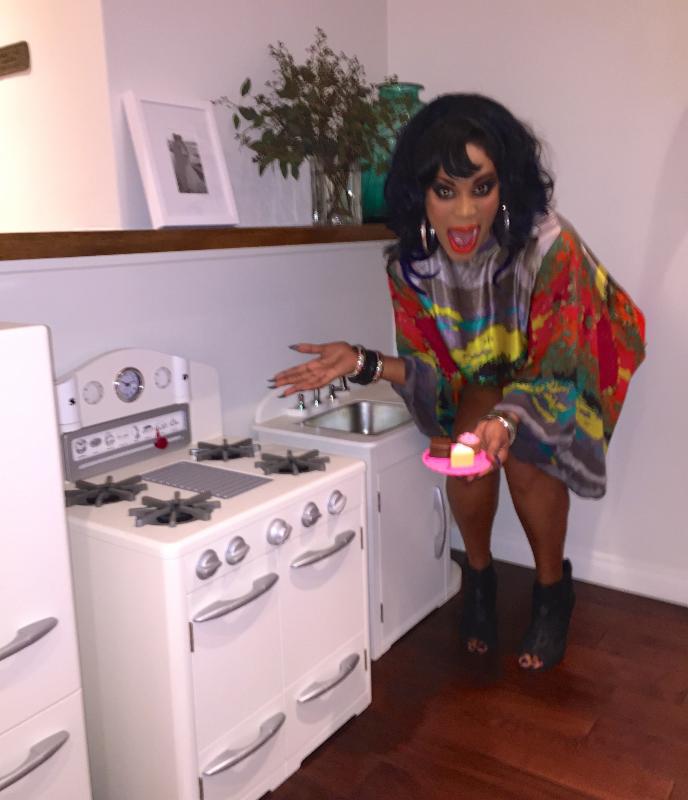 So…Roxy and I are doing a private party and the hostess (her name was Alice) says "drink this" and Roxy does and soon she gets bigger and bigger and…..
And then she's a giant but still has time to bake and serve delicious (mini) desserts to me and the rest of the guests.
End of story.
That was fun. Tune in again next week for the adventures of Bingo Boy and his ever-spinning multicolored balls.
 xo, Bingo Boy
---
Here's what's coming up in WeHo this week!
Wednesday Night- May 20th Starring Roxy Wood & Willam Belli!
7 pm show benefiting – Children's Hospital Los Angeles!
9 pm show benefiting – Awaken Arts! 
Sunday Night- May 24th Starring Bingo Boy & Willam Belli!
6 pm show benefiting – The People's Education Movement!
8 pm show benefiting – Fierce Backbone Theatre Company!
HAMBURGER MARY'S – WEST HOLLYWOOD
8288 Santa Monica Blvd- At Sweetzer
reservations for parties of 6 or more- 323-654-3800
Full menu and bar | All ages welcome | Valet and street parking available
---
Here's what's coming up in Pasadena!
Next Event with seats…
Tuesday Night- June 16th! Starring Bingo Boy & Roxy Wood!
7 pm show benefiting – The Aveson School!
EDWIN MILLS (formerly Equator)- Pasadena Ca.
22 Mills Place- in historic Mills Alley across from Burke Williams
For all reservations, please click  here.  Must make a reservation to attend!
Full menu and bar | All ages welcome | Pay lot and street parking available