Special Easter Edition & More!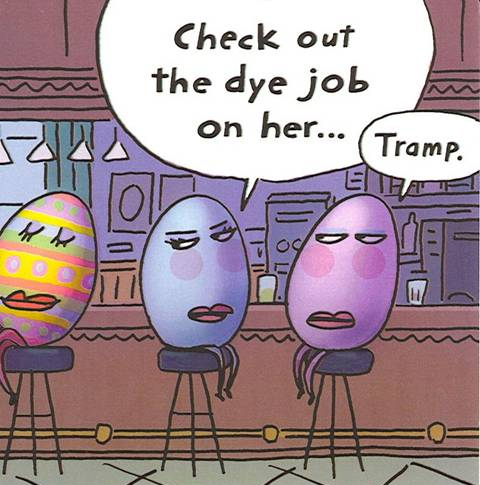 Of course we know that Easter is not until Sunday but since we will be having the day off (that's right- no bingo on Easter!), we wanted to spread the good Easter cheer while we had the chance.
You may not know this but Bingo Boy (meaning Jeffery) was born on Easter Sunday (so many, many, many years ago) and have had to share my birthday with Easter even though it has not actually fallen on Easter in quite some tIme (April 10 is my birth-day). My sister's birthday is March 29th so there were many years when it was Easter/Jeffery's birthday/Susan's birthday all on the same day. Really made a guy feel special.
Now that I am older and command more attention we have separated all of those occasions and no one really celebrates my birthday. I just spend the day eating hard boiled eggs and dipping my face in multi-colored dye.
Sigh.
Anyway, I have decided to just post funny Easter cartoons and photos in this email as opposed to photos from bingo but just to let you know we had a great week last week and everyone looked happy and won big prizes.
This Wednesday we look forward to seeing you as we present our annual "Pre-Easter Bingo Night!" Bring us a colored egg (or a candy one) and we will give you an extra FREE grand prize card! PS I like Reese's Peanut Butter Eggs or those kind with malted milk balls in them….
Here we go with our funny Easter show…!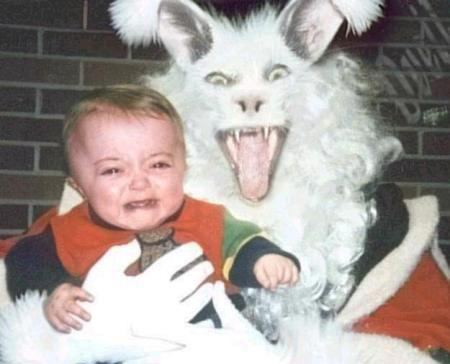 Ah the good old days. Did anyone notice that  besides the bunny face, the rest of the outfit is a Santa suit? I think this is a Photoshop fail.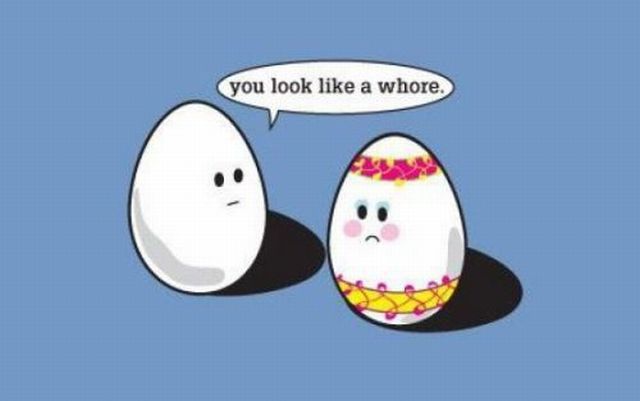 I kind of feel bad for the whore. She tried so hard.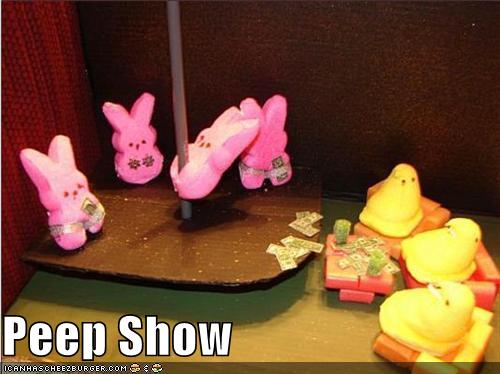 Ever had a lap dance from a marshmallow bunny? It's squishy.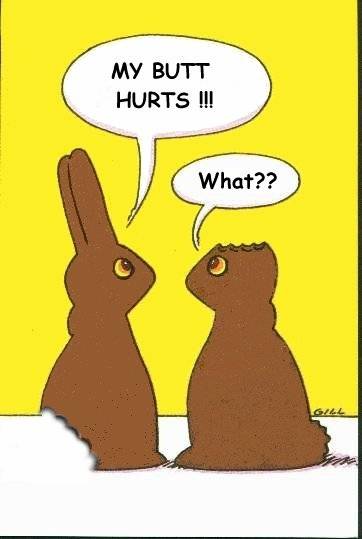 We've all been there…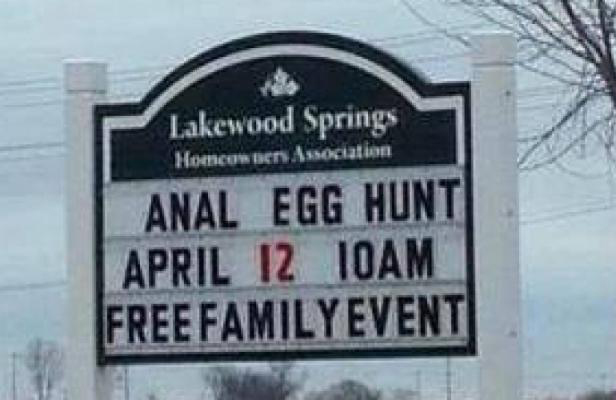 From what I understand, the ministers wife came up with this idea after reading "50 Shades Of Grey." PS- the choir director won- having found 52 eggs up his own butt.
And one more in honor of the Christians…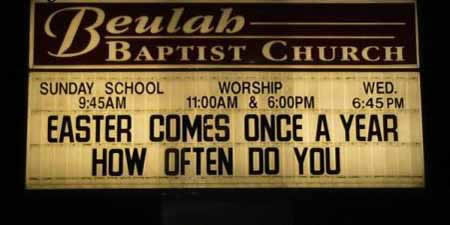 Thank you Baptists for making my job so easy!
HAPPY HOPPY EASTER TO YOU AND YOUR FAMILY!
Don't forget to print out you DOUBLE GAME COUPON!
And see you at BINGO!
xo
Bingo Boy
---
Here's what's coming up in WEHO this week!
Wednesday Night- April 1st
Starring Bingo Boy & Roxy Wood!
7 pm show benefiting – Stamps Youth Foundation!
9 pm show benefiting – The Leukemia/Lymphoma Society!
 Sunday Night- April 5th
NO BINGO TONIGHT! HAPPY EASTER!
HAMBURGER MARY'S – WEST HOLLYWOOD
8288 Santa Monica Blvd- At Sweetzer
reservations for parties of 6 or more- 323-654-3800
Full menu and bar  |  All ages welcome  |  Valet and street parking available
---
Here's what's coming up in PASADENA!
Tuesday Night- April 21st!
Starring Bingo Boy & Roxy Wood!
7 pm show benefiting – Polo Pony Rescue!
EDWIN MILLS (formerly Equator)- Pasadena Ca.
22 Mills Place- in historic Mills Alley across from Burke Williams
Must make a reservation to attend!
Full menu and bar  |  All ages welcome  |  Pay lot and street parking available