Fake Taylor Swift, Disney Toys, Brussel Sprouts & More!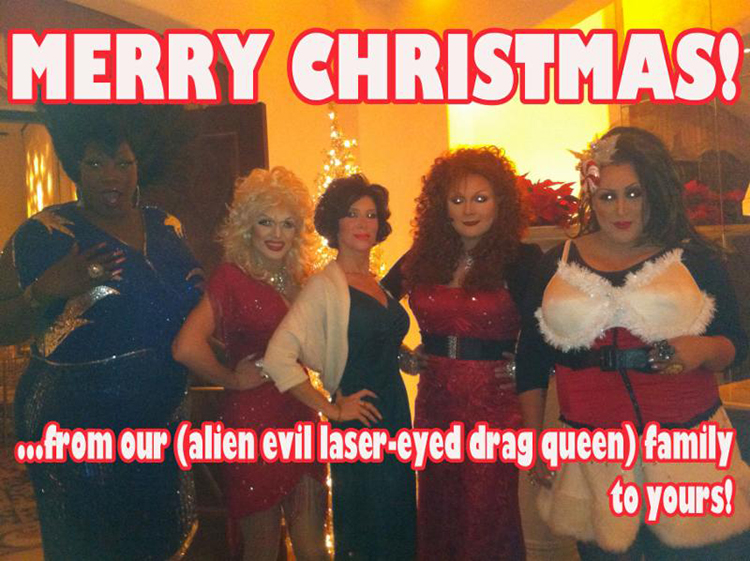 And now for some holiday-ish photos.
I did my job this week and took a bunch of photos that resemble holiday cheer. You know I do my best, right? But at every event (at Mary's) I not only co-host the show but I actually move the tables to match the reservations, go through the reservations and assign tables, turn on lights, set up the entire stage, set up the outside area where the charities take the money, cook all of the food, pass out the cheat sheets, brief the wait staff, set up the microphones and do a sound check, adjust the stage lighting and answer the phone! Only one of the previous statements is false- you figure out which one.
So, damn it, here are some photos I took.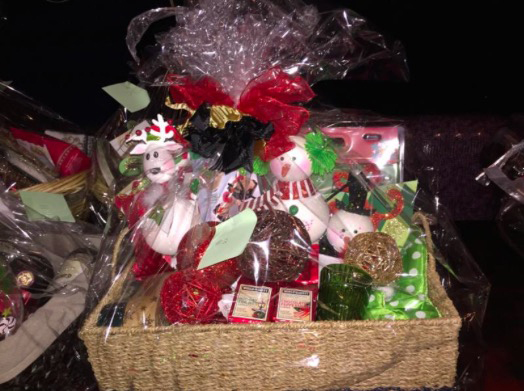 The prize baskets are getting "Christmas-ier" as we get closer to the event, yes? This one is positively dripping with holiday goodness.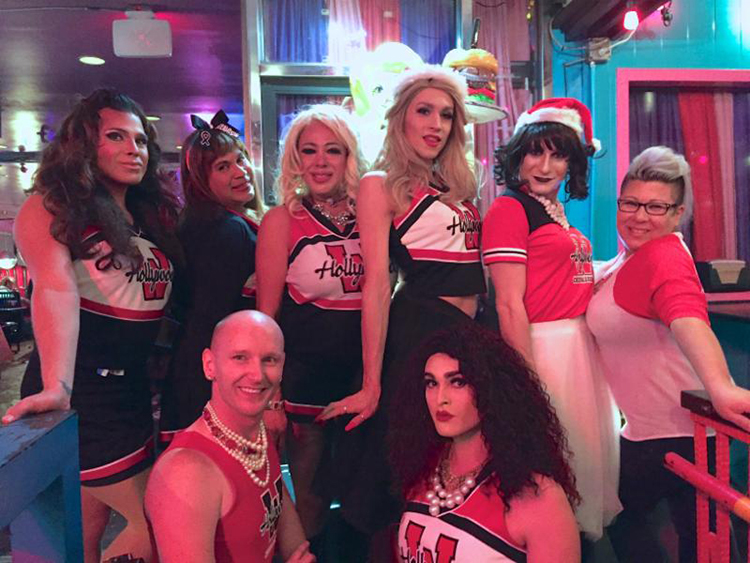 The West Hollywood Cheerleaders are responsible for those prize baskets but in real life, only one of them could even muster a cheap santa hat for the occasion. I suppose being a cheerleader is enough.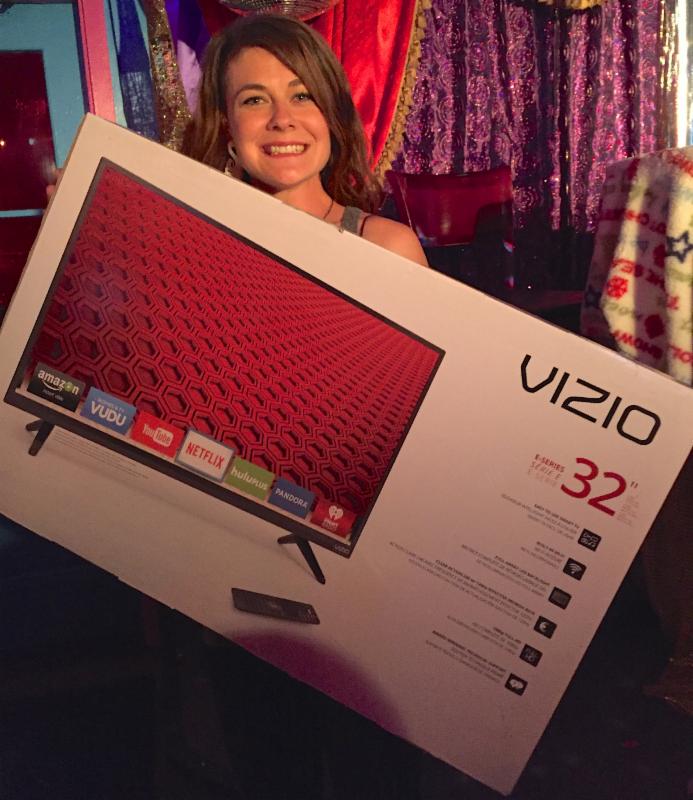 This gal won a television!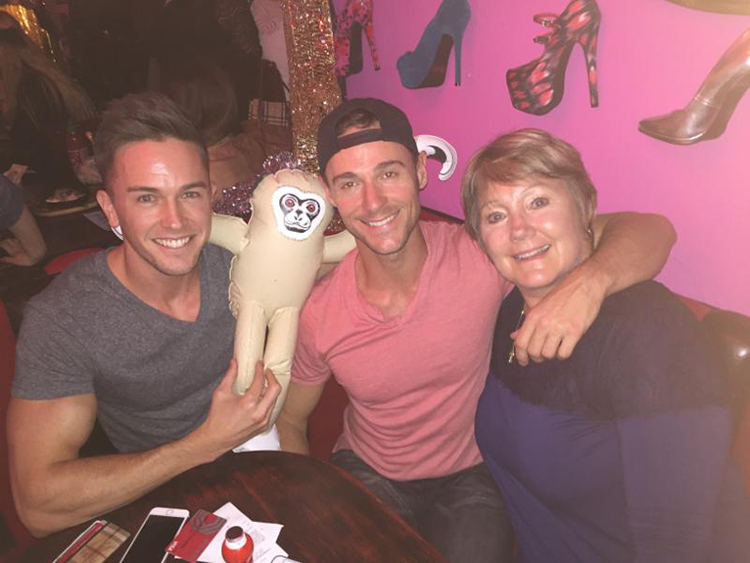 The guy on the left (your left) won a date with the guy in the middle! But them the guy in the middle said he had to bring his mom on the date so the guy on the left left with the blow up ape. Are you following?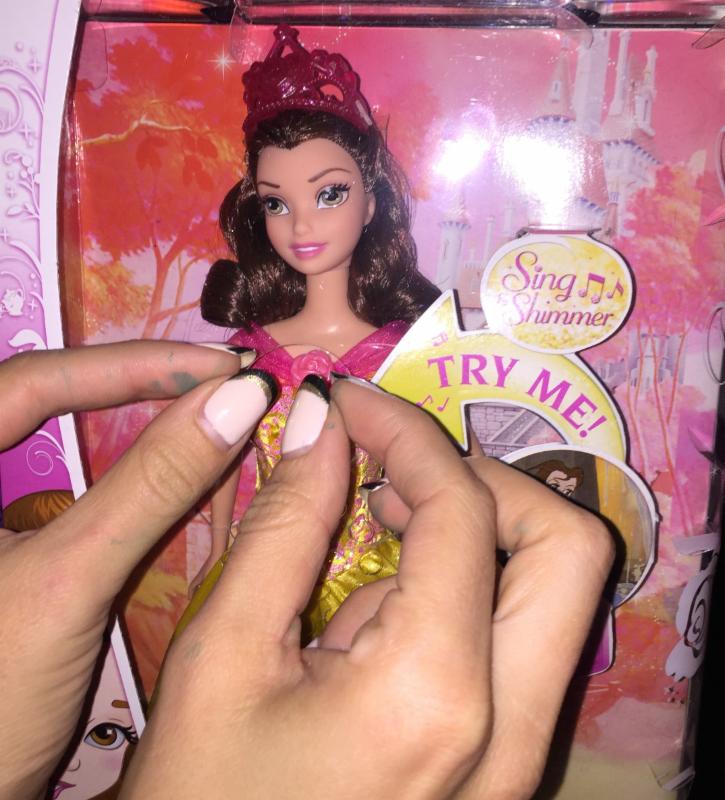 Another gal won a Disney Princess doll and tweaked her nipples in authentic Disney fashion! That is what she is doing- tweaking the doll's nipples. Trust me, I was there.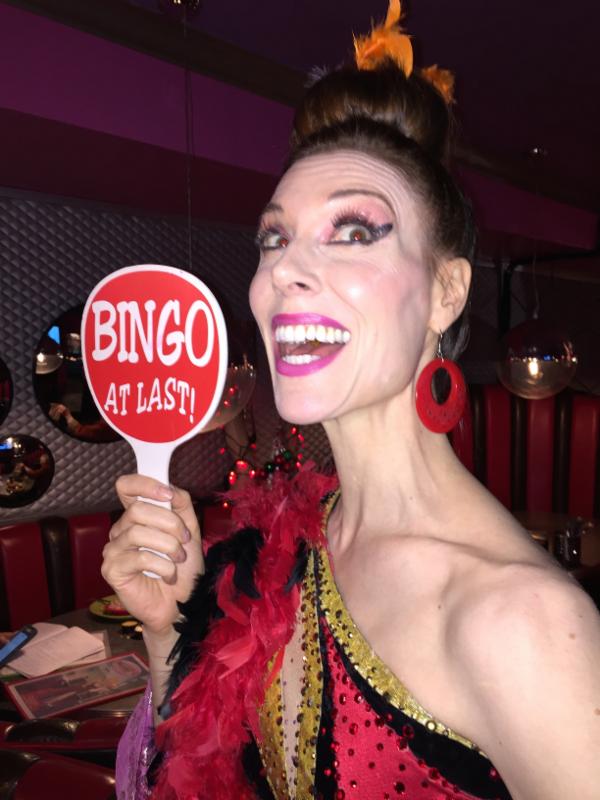 Deven Green was our guest Bingo Hostess on Wednesday night and, as usual, remained full of vim and vigor until the very last ball was called.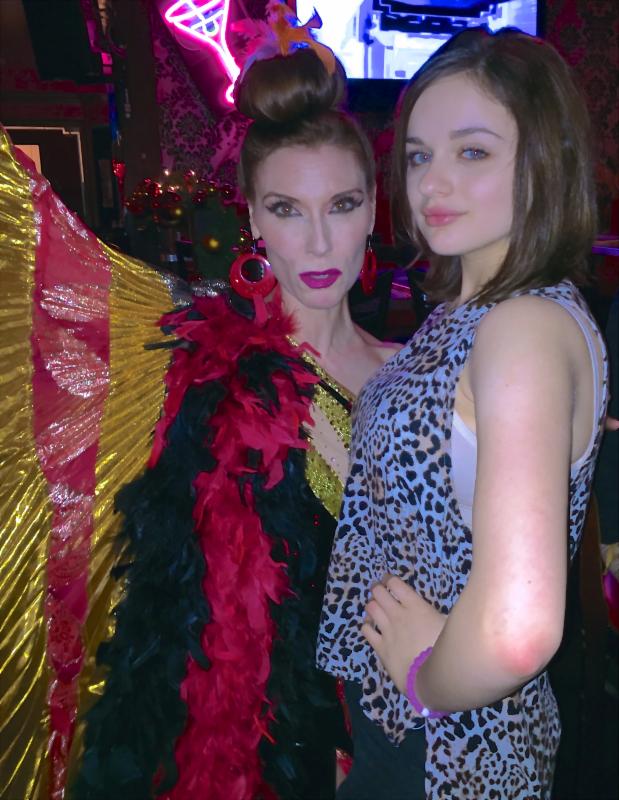 Child-now turned teen-actress Joey King came to bingo with family and friends and struck a sophisticated pose with Ms. Green. Joey played Channing Tatum's daughter in the film "White House Down." Fun fact, every time I want to say "Channing Tatum" it comes out "Tanning Chatum" first so I say it very softly so that no one will know.
Taylor Swift brought a group of her "gal pals" on Sunday night. Not really but doesn't the one on the right (your right) look like Taylor Swift? Several people thought she was and peed on the floor in front of her. They were very embarrassed when they found out her name was Loren and she is more of an Adele fan.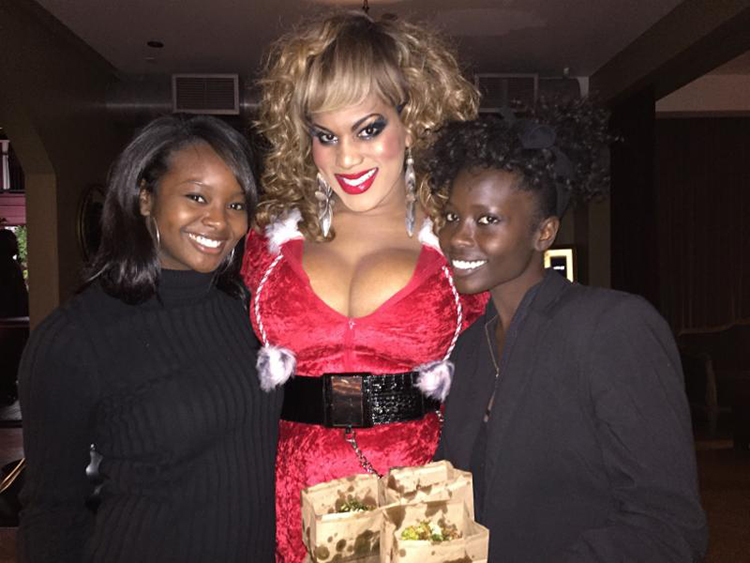 Roxy and I did an event at the ultra-swank Redbury Hotel in Hollywood on Saturday night. The two gorgeous women flanking Roxy are employees of the hotel whose job it was to carry around greasy bags filled with brussel sprouts and see if they could get the guests to eat them. We did not but did partake of some delicious hummus and pita that was also served in a paper bag. Roxy and I got the impression that the hotel really didn't want anyone to eat there so they packed everything to go. But we stayed. Because we got paid. Bam!
That's it for this week. Who knows what this next week will bring. We have regular shows at Mary's on Wednesday and Sunday and then our holiday schedule kicks in. And then there is Sia's birthday party on Friday night. What? Yes- we are on the guest list. As hired help but still. Stay tuned for news of that sure-to-be-amazing evening.
BIG NEWS!
We will be holding our (sometimes) Annual Free Night Of Bingo on Wednesday night, December 23rd at 7 pm! This is our way of just saying THANK YOU to all of you who have supported our charities throughout the year. I am in charge of prizes and I am amassing some kick-ass prizes! Roxy and I will host and we would love to see you. Stay tuned for more updates!
And see you this week at BINGO!
xo Bingo Boy

Here's what's coming up in WeHo this week!
Wednesday Night- December 16th Starring Bingo Boy & Roxy Wood!
7 pm show benefiting – Girls On The Run of Los Angeles County!
9 pm show benefiting – Inspire!
Sunday Night- December 20th Starring Roxy Wood & Calpernia Addams!
6 pm show benefiting – CSUN CDS Alumni!
8 pm show benefiting – The Leukemia/Lymphoma Society!
HAMBURGER MARY'S – WEST HOLLYWOOD
8288 Santa Monica Blvd- At Sweetzer | reservations for parties of 3 or more- 323-654-3800
Full menu and bar | All ages welcome | Valet and street parking available