Lily Tomlin, Whitney Cummings, Stilt Walkers and More…

Happy Dickman Everyone!
Whaaaat?
Took that photo at our Pasadena bingo event on Tuesday night. I was wearing a new "Happy" shirt and Pasadena bingo regular Suzi Dickman had reservations so….put the two together and it's Happy Dickman! You can interpret the "8" however you want…
I worked a lot with the amazing Deven Green this past week- 4th of July and then in Pasadena and then in WeHo. She is truly a force of nature and pretty damn amazing for a "real girl" or "cisgender" which is a real thing:
cis·gen·der
(sisˈjendər/)
adjective
denoting or relating to a person whose self-identity conforms with the gender that corresponds to their biological sex; not transgender.
The more you know.
Deven came to bingo in Pasadena dressed as Patricia Hearst-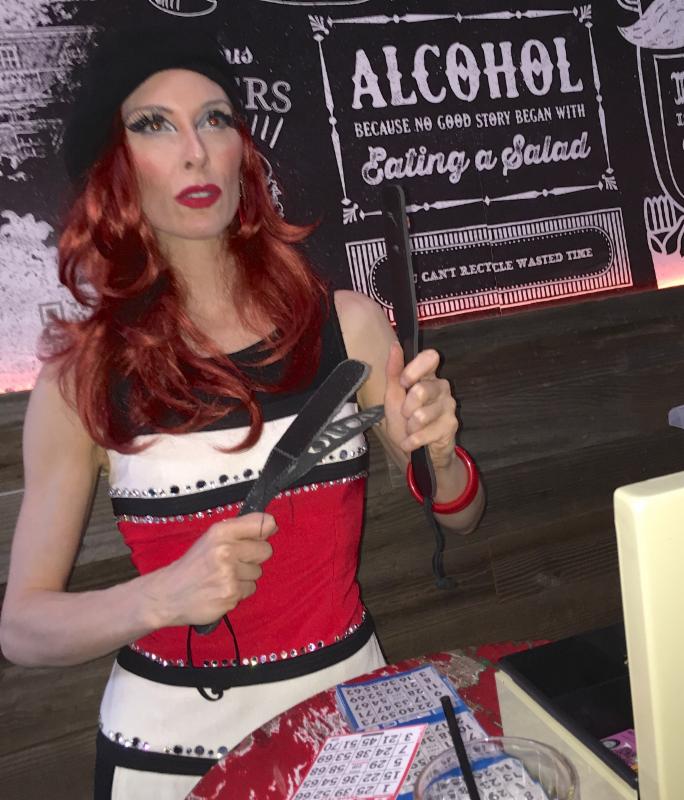 And then she came to WeHo (filling in for Calpernia Addams who was filming a movie with Marlee Matlin) dressed as a bumblebee-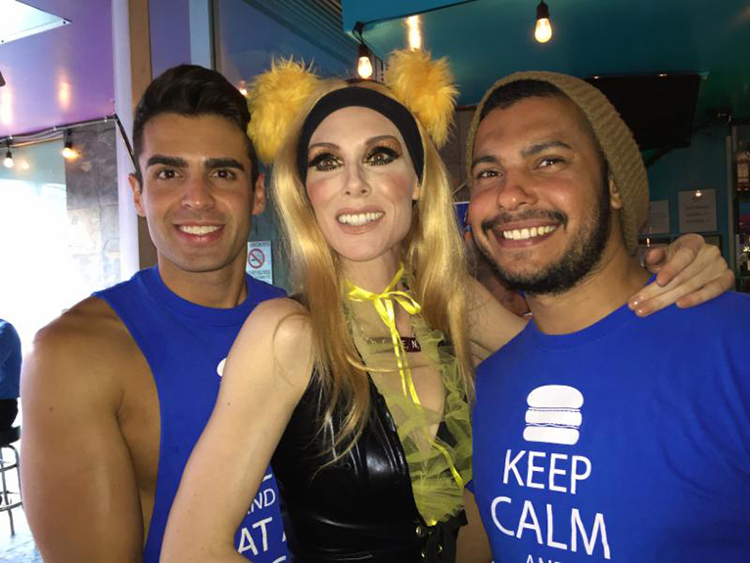 Deven obviously has a rich inner life and also a very interesting closet for sure…
Also at WeHo bingo on Wednesday night- a few pretty cool guests!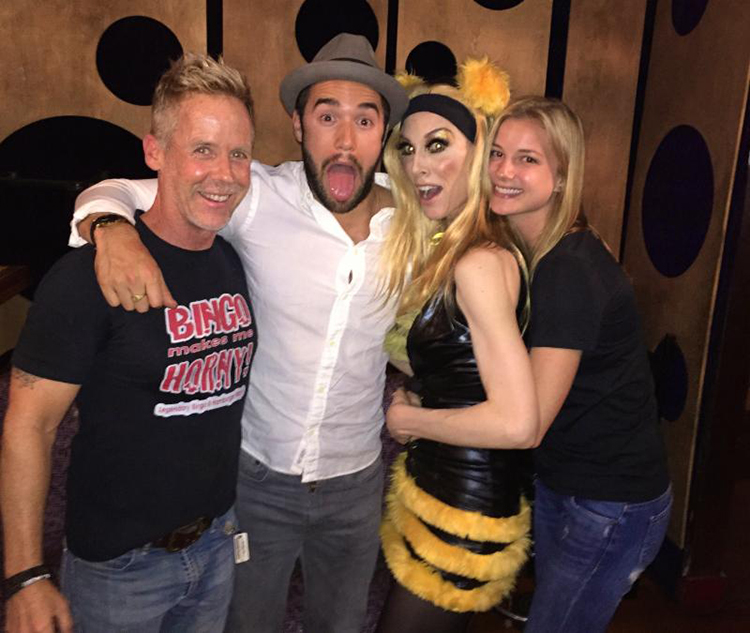 I am/was a pretty big fan of the ABC show "Revenge" and was excited when I saw Josh Bowman (same last name as mine!) and Emily VanCamp in the audience. They were very excited to be with us and promised they would be back (please bring Madeleine Stowe!)
Also at their table was Hayley Atwell of "Captain America" and "Agent Carter." Hayley and Emily made a weird Instagram video which I could not find but did find a still from it-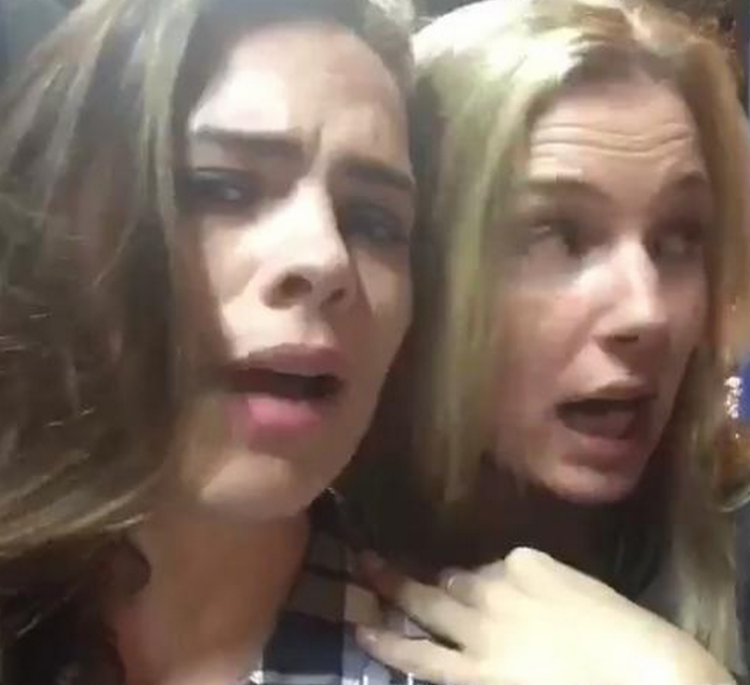 They seem afraid for some reason. Maybe they saw Madeleine Stowe lurking outside…
On Saturday I did an eight hour bingo marathon at Irvine Spectrum Shopping Center (that's in OC y'all) and thankfully I made it all the way through without inserting any of the "adult" portions of our show. It was all parents and kids and trust me, after about 5 hours I was very afraid every time I called "O-69." But I did it and it was amazing fun. Each round (7 rounds- 5 games each) was sold out and we had dance offs for the kids and even contests for the parents.
This was my amazing stage-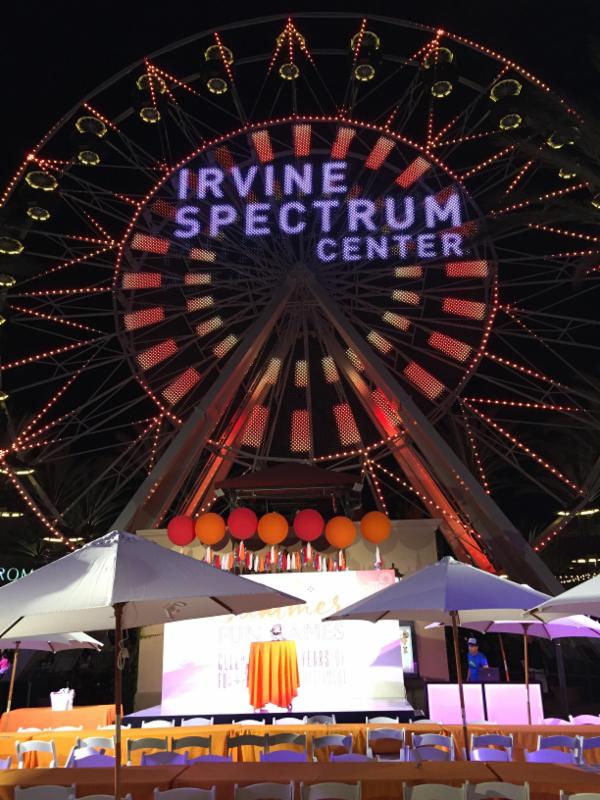 Damn umbrella cut my head off but you get the idea.
There were also stilt walkers-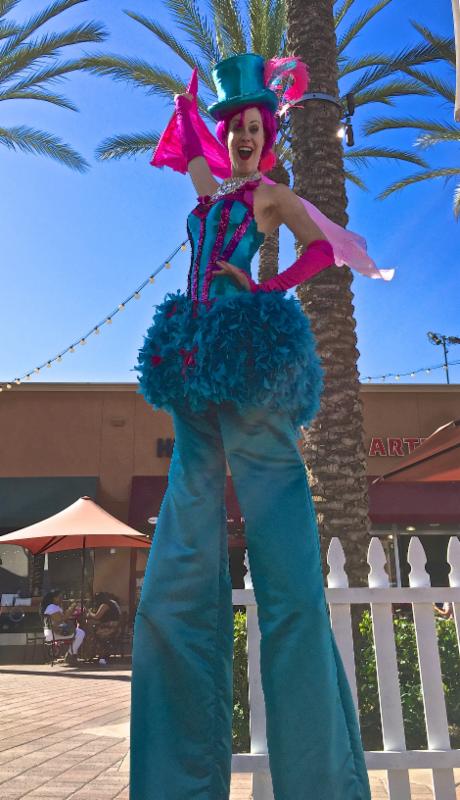 And the line to get in lasted all day and all night-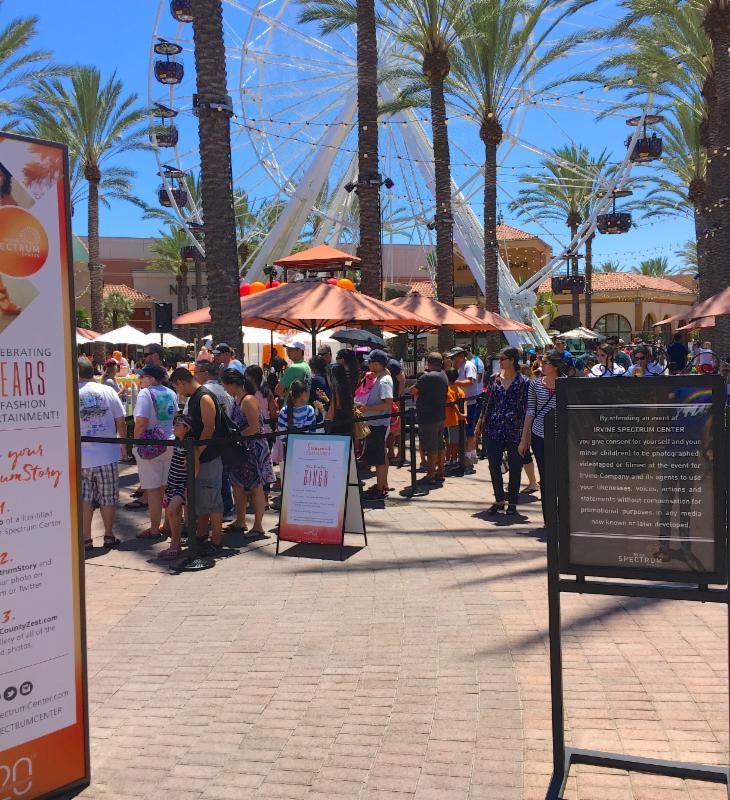 By the end of the event (10 pm) I was exhausted and looked at each bingo ball with distain. But a few days off and I will be fine for this Wednesday because…..
Comedienne/actress Whitney Cummings in coming for a bingo visit!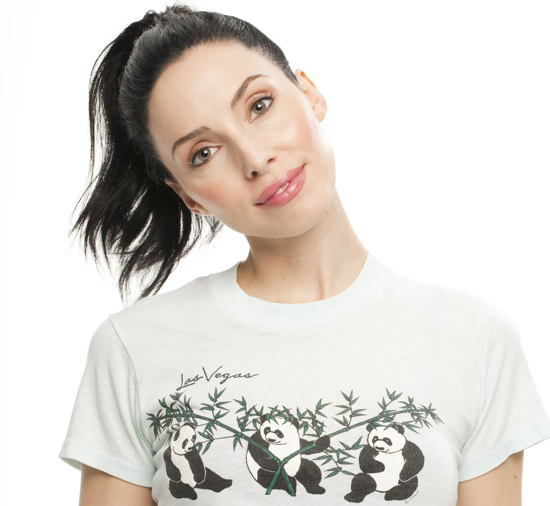 Did you know she created the tv series "Two Broke Girls"? She did! Whitney will be the guest for the 9 pm show on Wednesday night benefiting "A Safe Place For Youth" non-profit. Come on out and join us!
Good news/bad news:
On Sunday night one of my favorite people in the world is coming to bingo-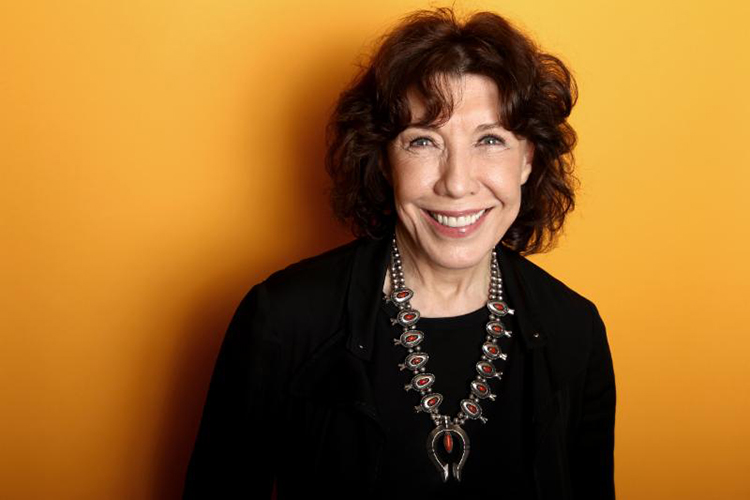 Yes, that's right. Lily Tomlin will be at the 6 pm show. Loving her in Netflix's "Grace & Frankie" and of course everything else that she has ever done. Lily has been to bingo several times- sometimes as a player and sometimes calling a few games. One time she gave me the biggest hug when she left and I literally melted. Well, not literally because that's not really possible.
Bad news is that we are already sold out. You can try to get a seat on the patio or the bar but we cannot take any more reservations. Sorry- the charity (Neo Ensemble Theatre- Kathryn Joosten Program) sold the place out. Also joining Lily is our good friend Bob Bergen who is the voice of Porky Pig and a million other animated characters. Should be an amazing night!
And see you this week at BINGO!
xo, Bingo Boy
---
Here's what's coming up in WeHo this week!
Wednesday Night- July 15th
Starring Bingo Boy & Roxy Wood!
7 pm show benefiting – Karma Rescue!
9 pm show benefiting – A Safe Place For Youth!
Sunday Night- July 19th
Starring Bingo Boy & Porsha Hayy!
6 pm show benefiting – Neo Emsemble Theatre!
8 pm show benefiting – Ladyhawks Dance Team- Inglewood!
HAMBURGER MARY'S – WEST HOLLYWOOD
8288 Santa Monica Blvd- At Sweetzer
reservations for parties of 3 or more- 323-654-3800
Full menu and bar | All ages welcome | Valet and street parking available
---
Here's what's coming up in Pasadena!
Next Event with seats…
Tuesday Night- July 28th! Starring Bingo Boy & Roxy Wood!
7 pm show benefiting – The Leukemia/Lymphoma Society!
EDWIN MILLS (formerly Equator)- Pasadena Ca.
22 Mills Place- in historic Mills Alley across from Burke Williams
For all reservations | Must make a reservation to attend!
Full menu and bar | All ages welcome | Pay lot and street parking available