We Have A Theme This Week!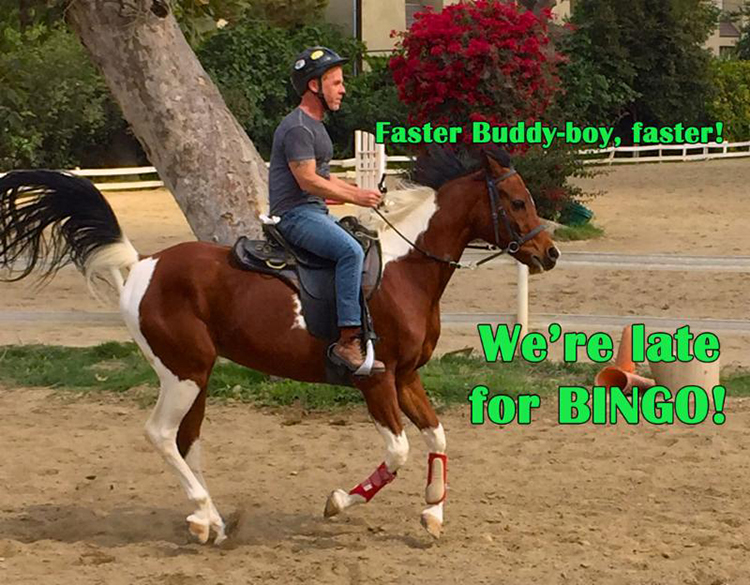 We are currently building a brand new Bingo Boy Inc website and part of my job was/is to find all of the celebrity photos that need to be added to the new site.
While doing that (there are so many!) I noticed that we have had a lot of singers/musicians at Legendary Bingo! And so that is our theme this week!
There are a few that I do not have photos of, or could not find including Cindy Birdsong of The Supremes, Anita Pointer of The Pointer Sisters and British singer Robbie Williams to name a few. PS- Robbie Williams was at bingo on a date with Dita Von Teese and he kissed me on the mouth when he left. Not even kidding.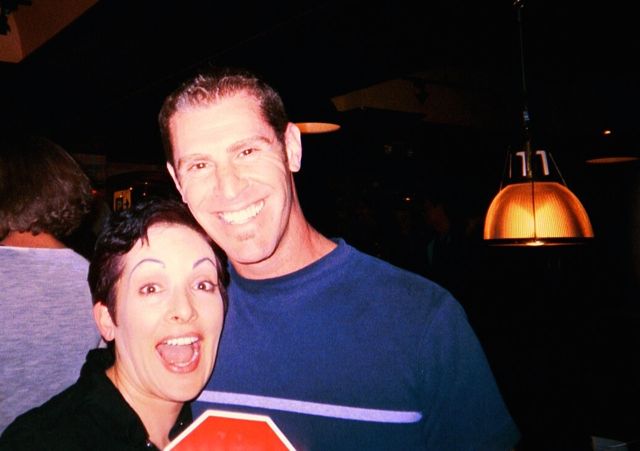 Here's Jane Wiedlin of The Go-Go's. This one goes way back about 13 years. She and I worked on a musical for a while and then she moved to Costa Rica.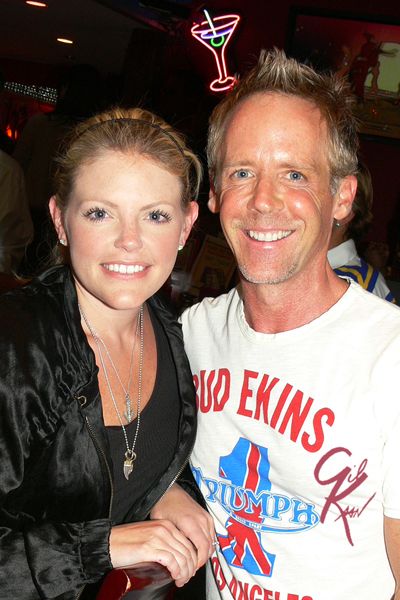 Hey! Isn't that Natalie Maines of The Dixie Chicks? She was very nice but kept calling me Earl.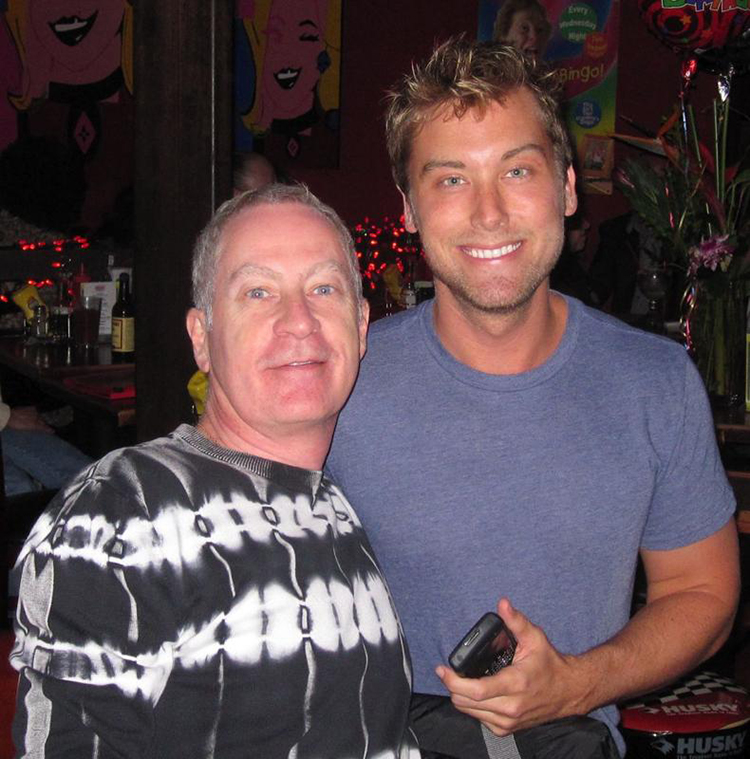 Yep. Lance Bass popped in one night for bingo. He was nice but didn't really seem in sync with the rest of the crowd. Ha! Ha!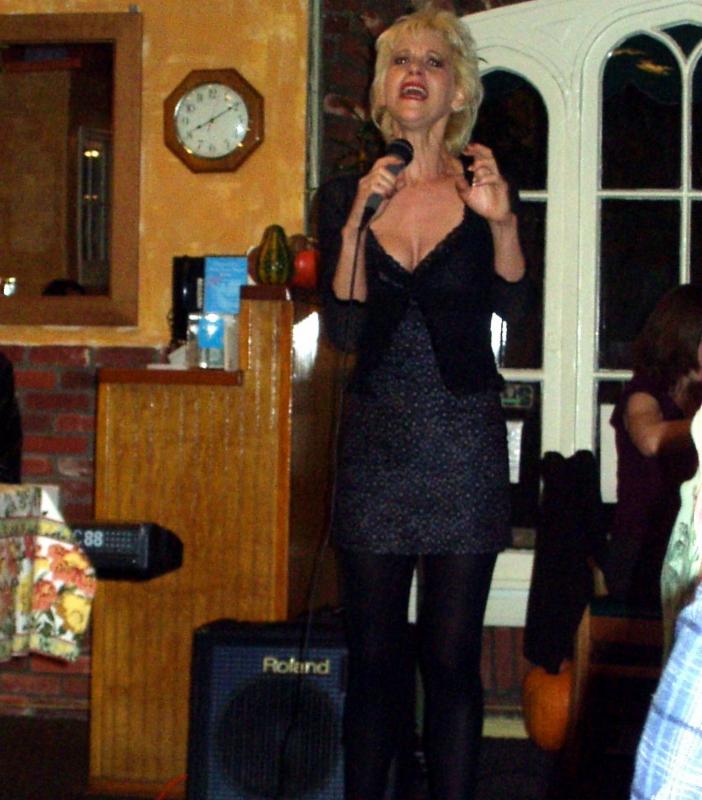 One of the best nights ever. Ellen Greene singing "Somewhere That's Green" from "Little Shop of Horrors" (she was Audrey in the original Broadway cast and the film). She also sang "Suddenly Seymour" and I am not kidding, I cried a little.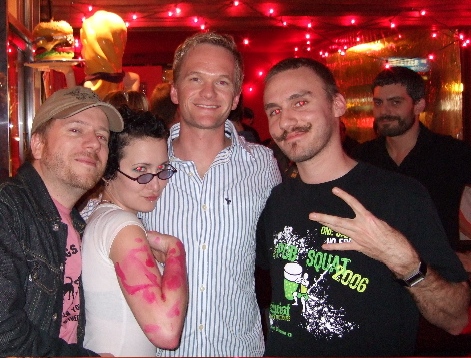 Speaking of Broadway- "Hedwig" star Neil Patrick Harris brought friends for a night of drag bingo. His friend was very messy with her dauber.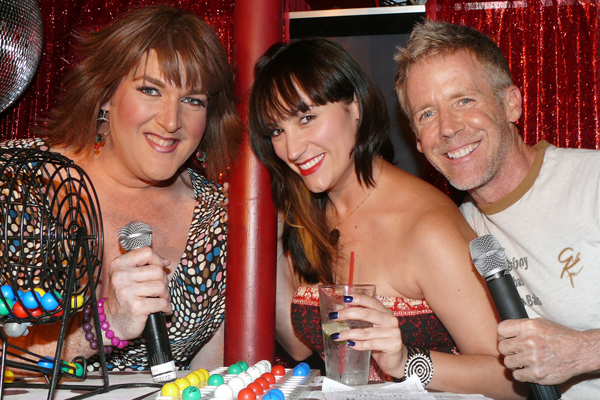 We're still on Broadway! Eden Espinosa played "Elphaba" in the Broadway production of 'Wicked" and also played "Maureen" in the closing Broadway production of "Rent." Both roles were originated by Idina Menzel or whatever her name is….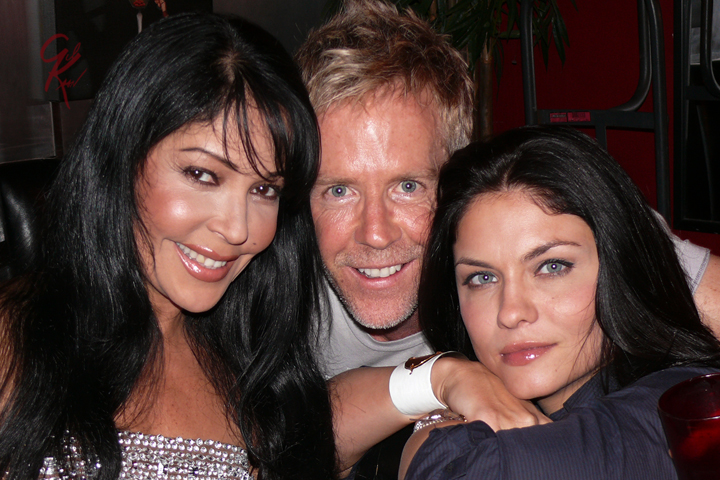 Bet you can't guess who is on the left in the photo. I will give you a hint. She's a sex shooter and likes the color purple. That's right it's Apollonia! Did you know she was also on "Falcon's Crest" nighttime soap playing Lorenzo Llamas' girlfriend? Didn't think so.
Now here's a combo shot…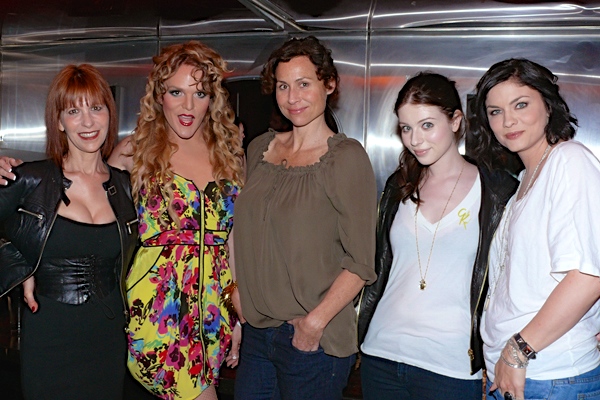 It's our gal Ellen Greene with Miss Minnie Driver who of course sang in "The Phantom Of The Opera" film and also released a few great albums. Minnie once told me a great story about Barbra Streisand. Ask me sometime.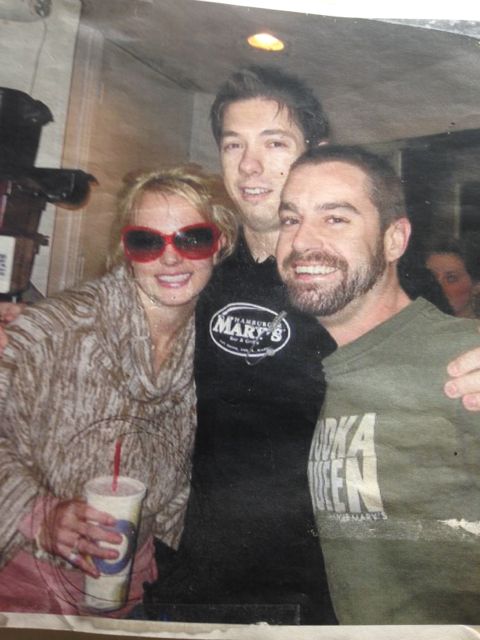 Whaaaat? Britney Spears? At bingo? Not really- she came in one afternoon before bingo and caused quite a fuss. It was the next week that she cut off all of here hair, presumably from eating a bad burger at Mary's. Not really.
Now I am going to get a little creative. The following are not really known for their singing but still, they do sing, okay?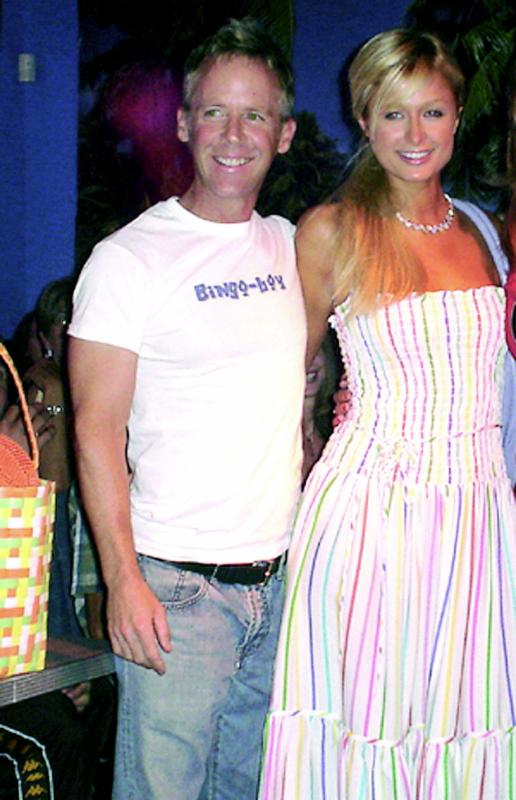 Come on! Remember "Stars Are Blind"? And maybe a little tone deaf too. Sorry Paris. Please come back soon.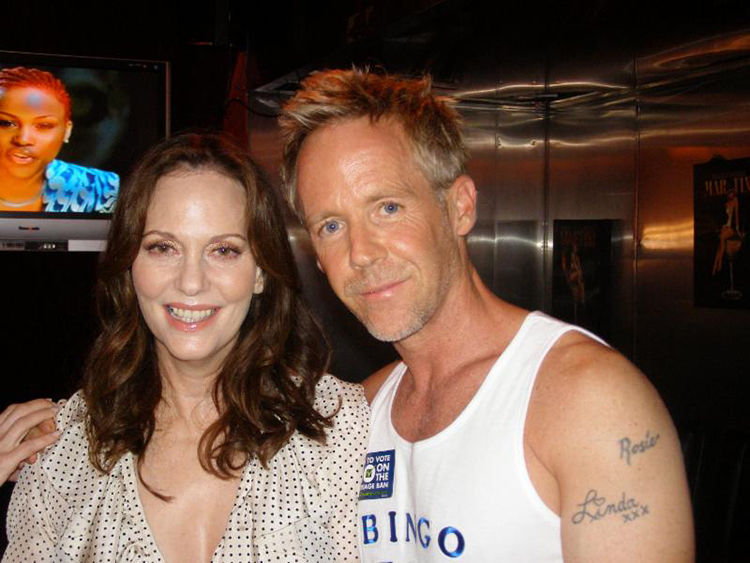 One of the best scenes in "Victor/Victoria" is Lesley Ann Warren as Norma Cassidy singing "Chicago Illinois!" Did you know she was also Cinderella in the original live version of…."Cinderella"? She sang there too.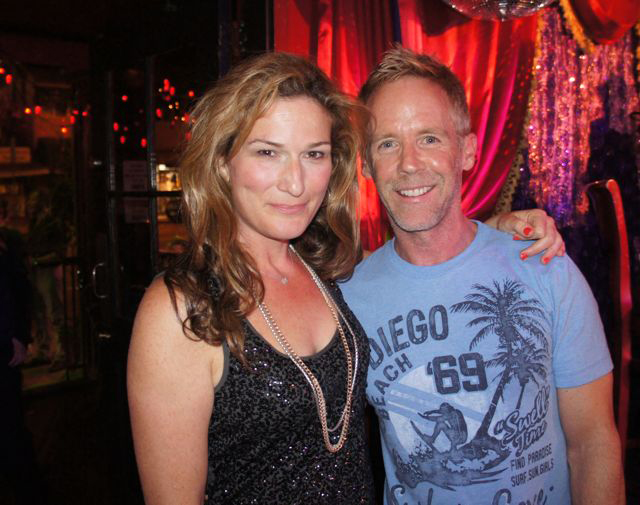 Our pal Ana Gasteyer is known for SNL but has an amazing cabaret act that she performs in NY and LA. She also sang in the movie version of "Reefer Madness!"
That is about it for now. I have been searching for my photo of Toni Basil when she came to bingo but alas I cannot find it. Which means I cannot do my joke about how she kept telling me I was so fine and that I blew her mind…hey Mickey!
Hope you enjoyed this look back at some of our singing guests. I know I have. Stay tuned for more themes in the coming weeks. I am addicted.
xo, Bingo Boy
---
Here's what's coming up in WeHo this week!
 Wednesday Night- May 13th Starring Roxy Wood & Calpernia Addams!
7 pm show benefiting – Trans United With Family & Friends!
9 pm show benefiting – Canyon Coop Preschool!
Sunday Night- May 17th Starring Bingo Boy & Calpernia Addams!
6 pm show benefiting – The Ovarian Cancer Coalition of Greater CA!
8 pm show benefiting – Oak Park High School!
HAMBURGER MARY'S – WEST HOLLYWOOD
8288 Santa Monica Blvd- At Sweetzer
reservations for parties of 6 or more- 323-654-3800
Full menu and bar | All ages welcome | Valet and street parking available
---
Here's what's coming up in Pasadena!
Next Event with seats…
Tuesday Night- June 16th! Starring Bingo Boy & Roxy Wood!
7 pm show benefiting – The Aveson School!
EDWIN MILLS (formerly Equator)- Pasadena Ca.
22 Mills Place- in historic Mills Alley across from Burke Williams
For all reservations, please click  here.  Must make a reservation to attend!
Full menu and bar | All ages welcome | Pay lot and street parking available