Ontario, Pasadena, Alyson Hannigan, Beer Goggles, Political Cupcakes & More!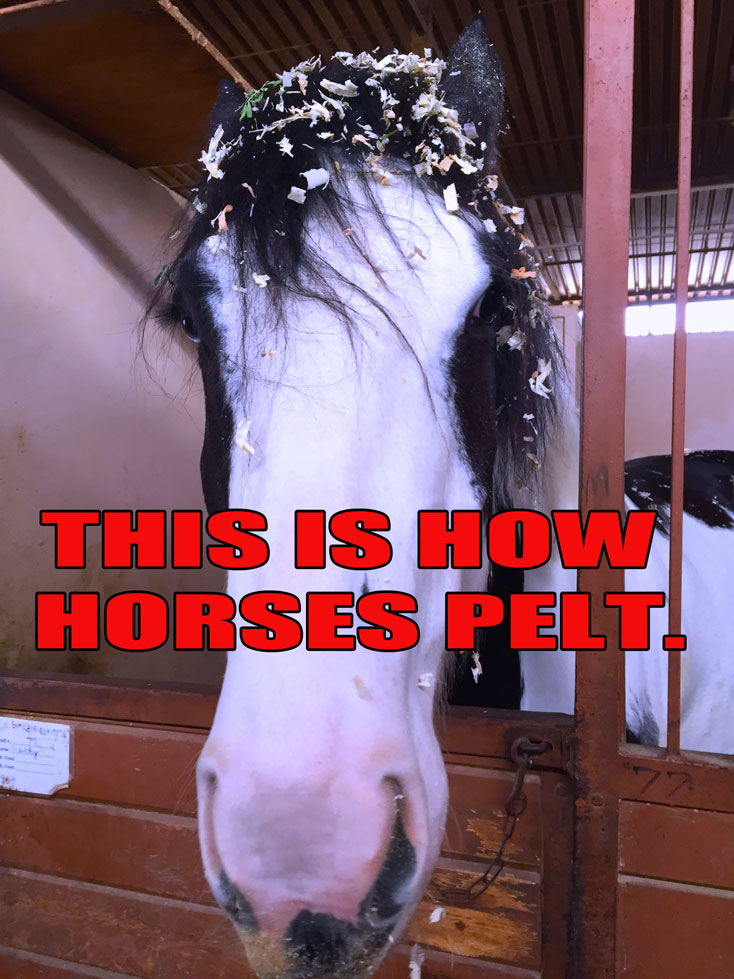 Random Notes From This Week…
Here we go!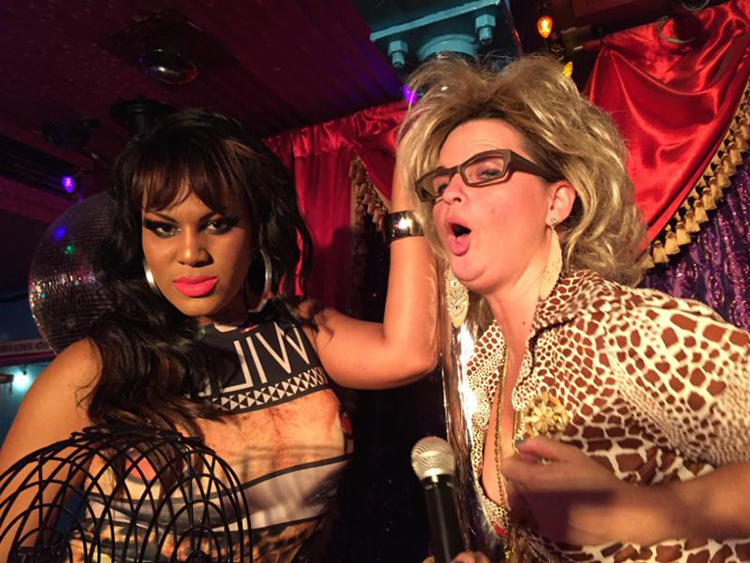 The funny lady with Roxy Wood is Mary Birdsong of "Reno 911" and she was one of our guest on Wednesday night benefiting Pickle Pants Animal Rescue. She decided to come dressed as Edie Falco and was told by a man selling cd's at the gas station that she looked like "Gina Turner." Hilarious.
Also on hand on Wednesday night was E. G. Daily who is the voice of both "Tommy Pickles" on "Rugrats" and also "Blossom" on "The Powerpuff Girls."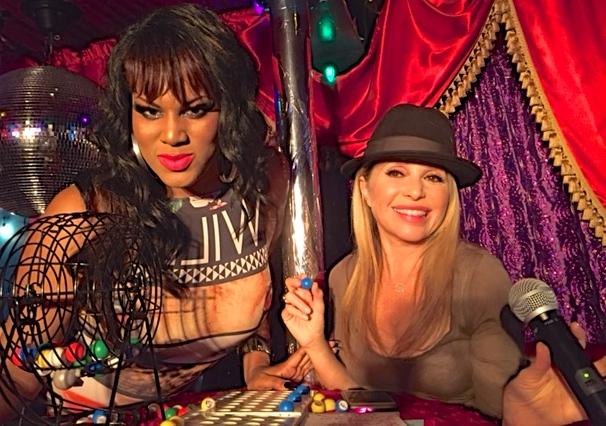 A highlight for me was Elizabeth getting onstage and singing "Smelly Cat" with me just as she did with Phoebe on a great episode of "Friends." Memories!
On Saturday night Roxy and I did an event for an elementary school on Mulholland and two of my favorite actresses were there-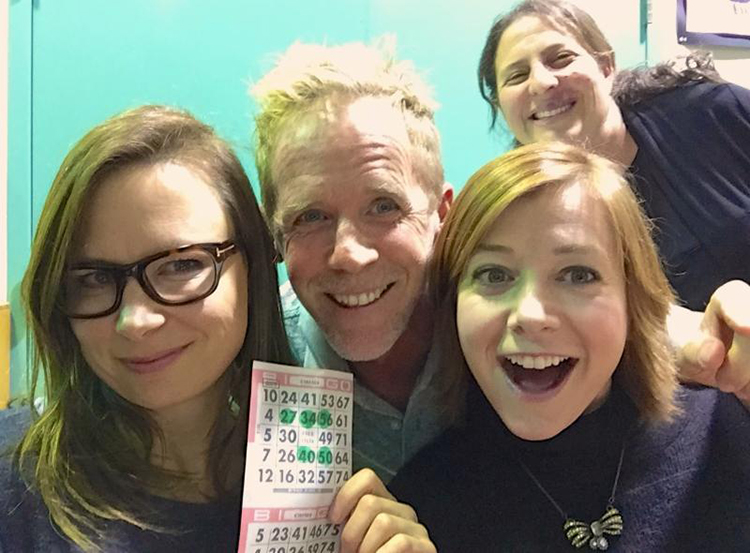 Yes! Mary Lynn Rajskub was brilliant as Chloe on "24" and as it turns out, is also in the upcoming film "Wilson" with Woody Harrelson in which Roxy has a guest role! Small world! Alyson Hannigan of course we all know from "Buffy" and "How I Met Your Mother" but my favorite will always be "American Pie." "This one time at band camp…" will live forever in my memory. Both were really nice and very loud bingo players. You may recognize me from "Legendary Bingo." Maybe.
The event was also memorable for their selection of booze which included Jagermeister, vodka and this-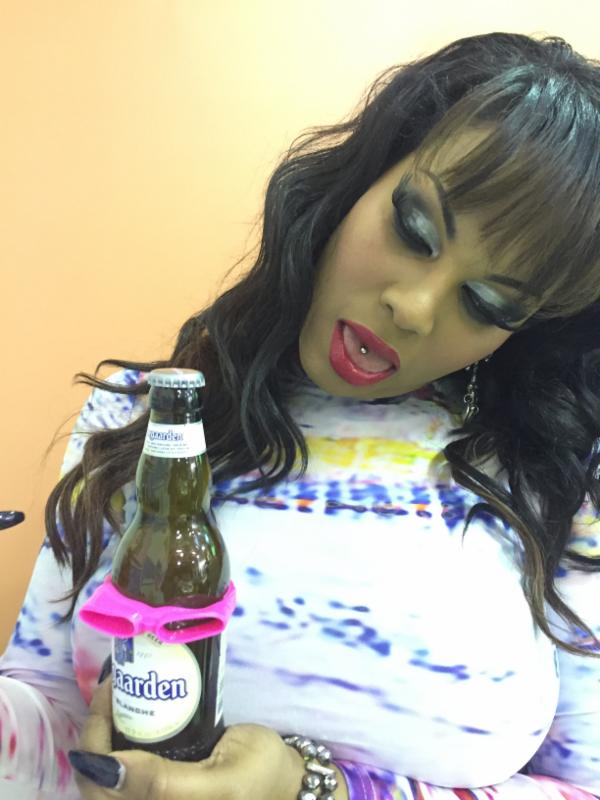 Yes- Roxy is holding a beer with beer goggles on it. That's how they were served at this event. What are beer goggles? Well…

Now you know.
Also some great desserts at this event which reminded me of a recent party we did for an 18 year old's birthday. The dessert station featured these!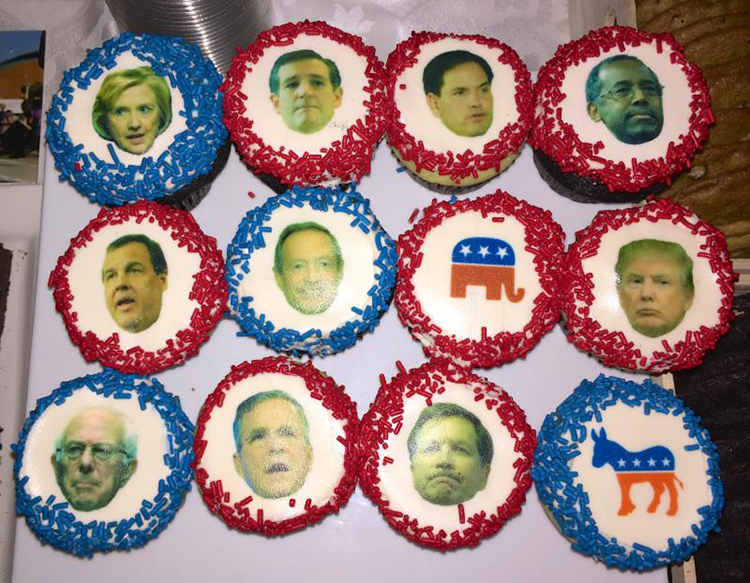 Political cupcakes! Brilliant! I don't believe anyone ate Donald Trump but I understand Hillary tasted great.
WE ARE IN ONTARIO TONIGHT (Monday) AND IN PASADENA ON TUESDAY NIGHT! See below for reservations and details. Then we are back at Mary's on Wednesday night. As Roxy said, we are on tour!
Hope you can join us!
Please "like" Drag Queen Bingo: The Home Game" on Facebook! just click on the photo below!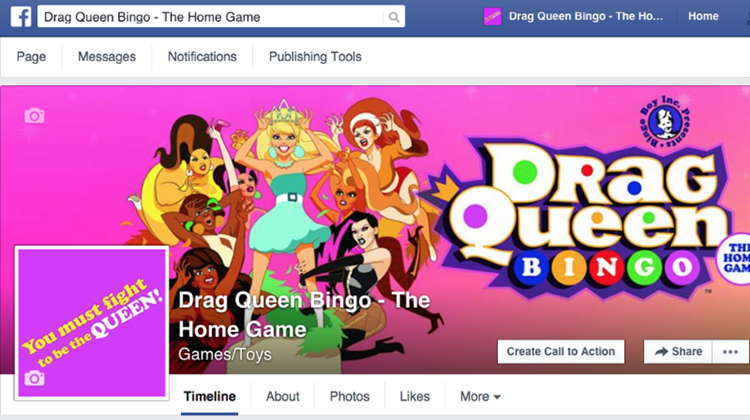 All of the "characters" in the game have posted on Facebook to let you know who they are and It would be just swell if you would go to the page and "like" it and see which character is closest to your personality and heart! Just click on the photo to go to the page. More to come on this and we are very excited about this brand new "baby" at Bingo Boy Inc!
And see you this week at BINGO!
xo Bingo Boy

Here's what's coming up in Ontario this week!
TONIGHT!
Monday Night- January 25th
Starring Bingo Boy & Roxy Wood!
7 pm show benefiting – Reptile Rescue Of Orange County!
HAMBURGER MARY'S – ONTARIO
3550 Porsche Way- just off of the 10 fwy. | Reservations for parties of 2 or more- 909-944-9400
Full menu and bar | All ages welcome | Huge parking lot available

Here's what's coming up in Pasadena THIS WEEK!
Tuesday Night – January 26th!
starring Bingo Boy & Roxy Wood!
7 pm show benefiting – Wailers Ski Club!
EDWIN MILLS (formerly Equator)- Pasadena Ca.
22 Mills Place- in historic Mills Alley across from Burke Williams | Must make a reservation to attend! Click on links above!
Full menu and bar | All ages welcome | Pay lot and street parking available


Here's what's coming up in WeHo this week!
Wednesday Night- January 27th
Starring Roxy Wood & Calpernia Addams!
7 pm show benefiting – Friends of West Hollywood Elementary!
9 pm show benefiting – The Leukemia/Lymphoma Society!
Sunday Night- January 31st
Starring Bingo Boy & Calpernia Addams!
6 pm show benefiting – Cause For Celebration!
8 pm show benefiting – The Leukemia/Lymphoma Society!
HAMBURGER MARY'S – WEST HOLLYWOOD
8288 Santa Monica Blvd- At Sweetzer
reservations for parties of 3 or more- 323-654-3800
Full menu and bar | All ages welcome | Valet and street parking available