Trixie Mattel, Dogs That Climb, Drag Queen Cars and More…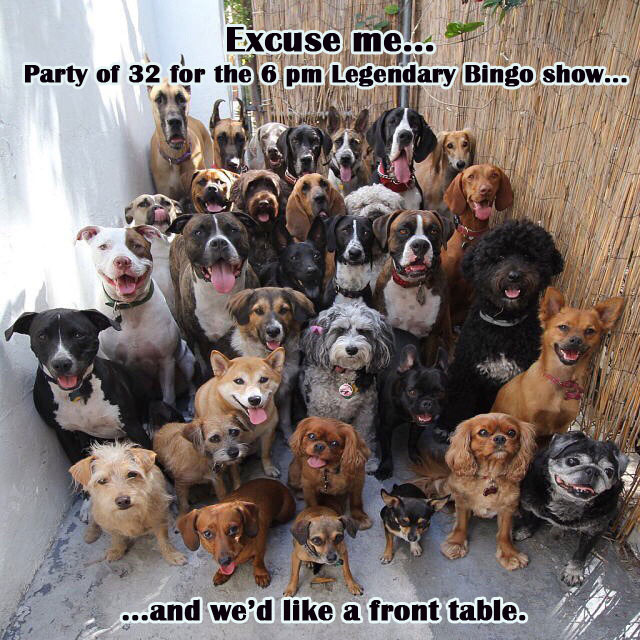 Slide Show Time: Except it's not slides. But feel free to pretend it's slides and that I have a little clicker…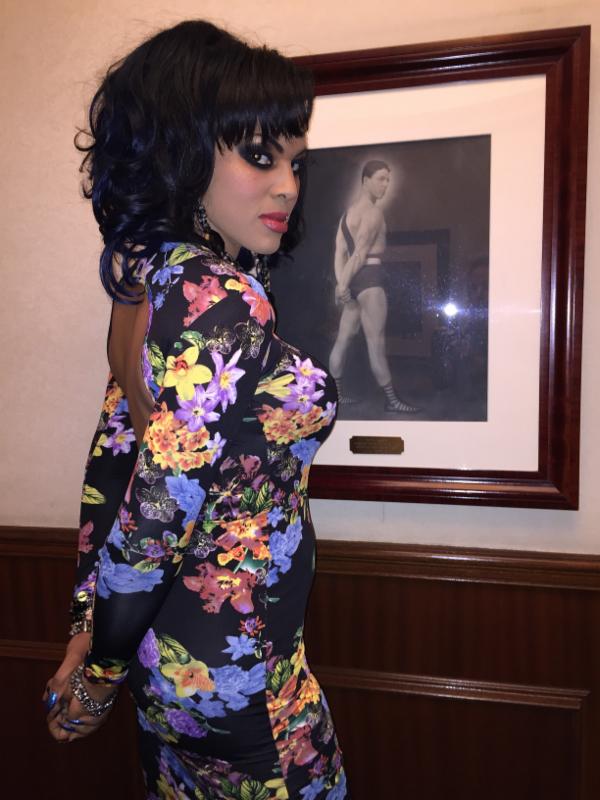 We have been doing a lot of private parties lately and this last week we did a huge event for Planned Parenthood (our 12th year!) at The Los Angeles Athletic Club (so fancy!). Roxy decided to challenge this guy to a muscle pose-off and honestly, I think she won. She definitely has more curves…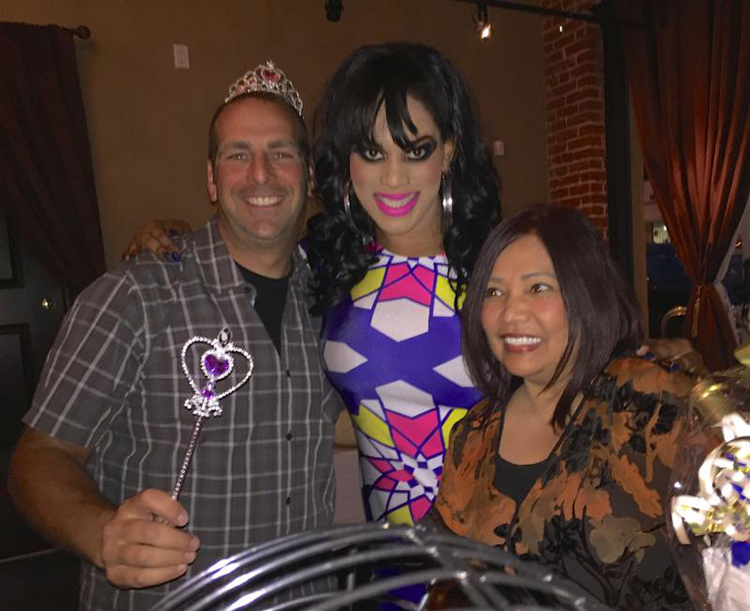 We also did a private party in Pasadena a few days ago and it turned out that most of the guests were in law enforcement! There were detectives and policemen and- well this guy in the crown is a motorcycle cop! Isn't he pretty! Payback for the times those damn guys have stopped me for some innocuous thing like speeding.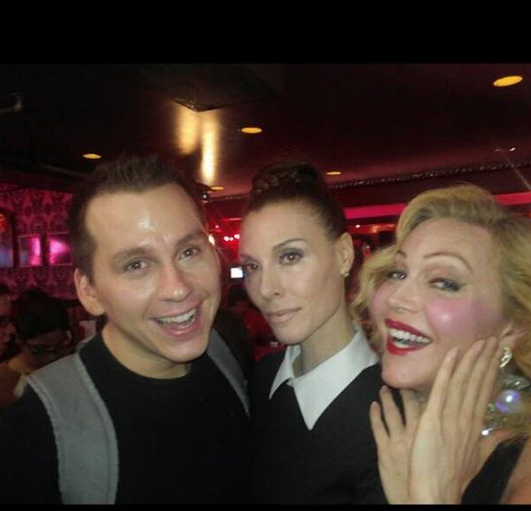 You may recognize Deven Green and Calpernia Addams but do you recognize the guy on the left? He is none other than RuPaul's Drag Race star Trixie Mattel! Still can't see it? Well look below-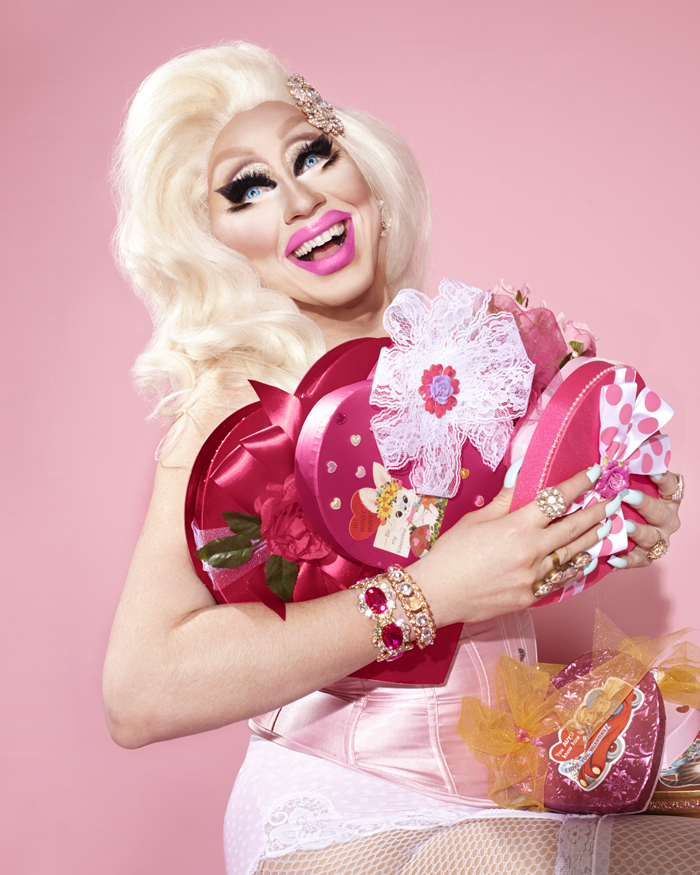 There you go! That's the real Trixie Mattel! All I can say is WOW.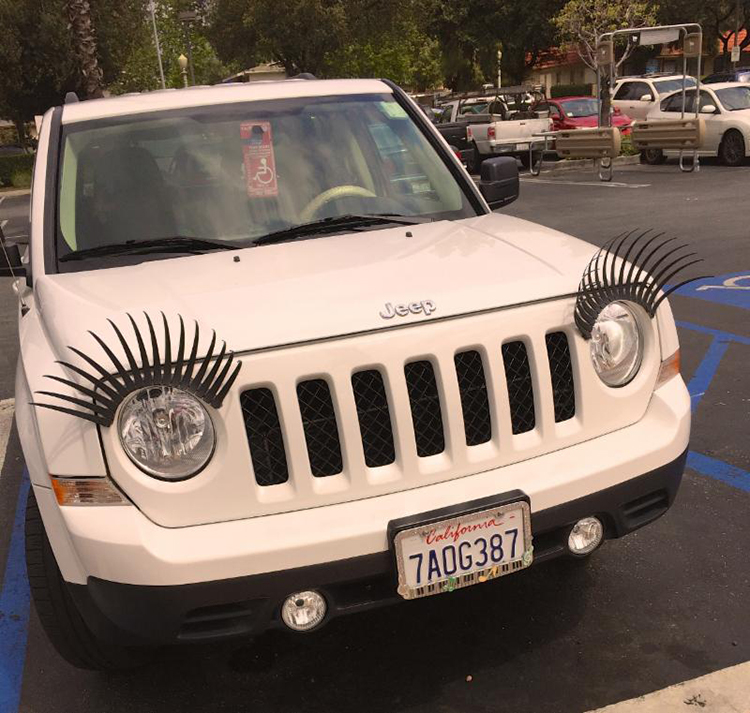 I saw this car in a parking lot and all I could think was "drag queen car"! I am sorry she/he is disabled but gosh, she/he is so pretty, don't you think?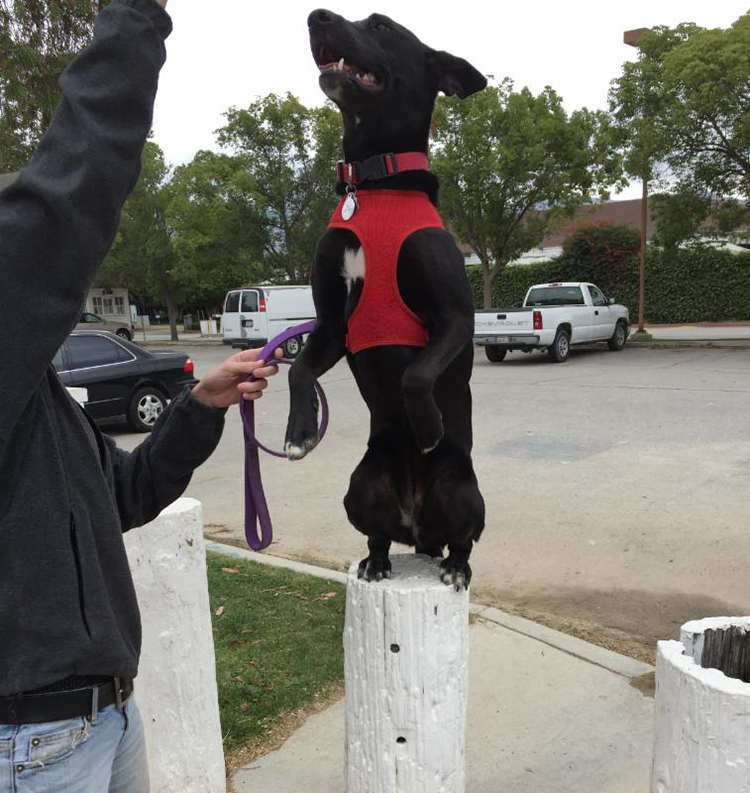 One last shot. You know I love dogs and this gal is amazing! Her name is Raven and she hopped up on that pole and posed like a pro! I know you won't believe this but she also climbs trees. Not even kidding. She belongs to one of my horse's trainers (yes he has more than one) and I am pretty sure she is part cat.
This Wednesday we have some special guests for the 9 pm show!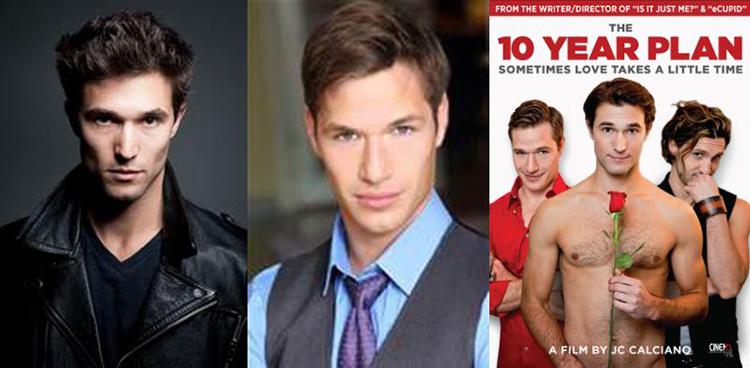 These two handsome guys are Jack Turner and MIchael Adam Hamilton and both are starring in "The Ten Year Plan," a gay rom com opening locally on June 2nd! Stop by and meet them and tell them how much you are going to love their movie!
Also rumor has it that "NCIS" star Pauly Perette may make an appearance! Fingers crossed.
Don't forget to print out you DOUBLE GAME COUPON below! And see you this week at BINGO!
xo, Bingo Boy
---
Here's what's coming up in WeHo this week!
Wednesday Night – May 27th
Starring Bingo Boy & Roxy Wood!
7 pm show benefiting – Operation Blankets Of Love!
9 pm show benefiting – AIDS Lifecycle!
Sunday Night – May 31st
Starring Bingo Boy & Porsha Hayy!
6 pm show benefiting – Pug Nation rescue of Los Angeles!
8 pm show benefiting – California Quake Women's Tackle Football!
HAMBURGER MARY'S – WEST HOLLYWOOD
8288 Santa Monica Blvd- At Sweetzer | reservations for parties of 6 or more- 323-654-3800
Full menu and bar | All ages welcome | Valet and street parking available
---
Here's what's coming up in Pasadena!
Next Event with seats…
Tuesday Night- June 16th! Starring Bingo Boy & Roxy Wood!
7 pm show benefiting – The Aveson School!
EDWIN MILLS (formerly Equator)- Pasadena Ca.
22 Mills Place- in historic Mills Alley across from Burke Williams
For all reservations, please click here. Must make a reservation to attend!
Full menu and bar | All ages welcome | Pay lot and street parking available