We're Having A Party!
…and you are the first to know about it. It is very exclusive, with limited admittance. And I am inviting you first. I think you know why (because I love you- that's why).
On Thursday evening, June 23rd, I will be throwing the party of the year/month/week/day- "The Drag Queen Bingo: The Home Game Official Launch Party" at Hustler on Sunset in West Hollywood. The fine folks at Hustler Hollywood asked if they could host the event and how could I say no to a party that includes sex toys!
The party begins at 7 pm and is invitation only (you and a guest) and will feature celebs and drag queens and adult film stars and bingo (for Hustler prizes) as well as a hosted bar and delicious desserts made by an amazing baker/friend of mine. There will be photo ops and life sized cut-outs of the DQB:THG girls and…well, I have said enough. I hope you can attend and I also hope you RSVP quickly because, as with most of our events, there is a limit to how many can attend.
Simple to RSVP- send an email to dqbhomegamelaunch@gmail.com. Please include your name, phone number and guests name or simply "+1" if you are bringing someone else. We will confirm your reservation or let you know if the party is already full. PS- there is free parking.
Now on to BINGO!
I am not sure if I am going in order because it was a weird week last week but on Friday night/Saturday morning Roxy and I did an event that started at 2 a.m.- in the morning. Yes. 2 a.m. It was a grad night event for a bunch of graduating seniors and even they were exhausted. It was held at the IPic Theater in Westwood (they have a very nice restaurant) and to make matters even more challenging, the bus was late. So we sat there and waited.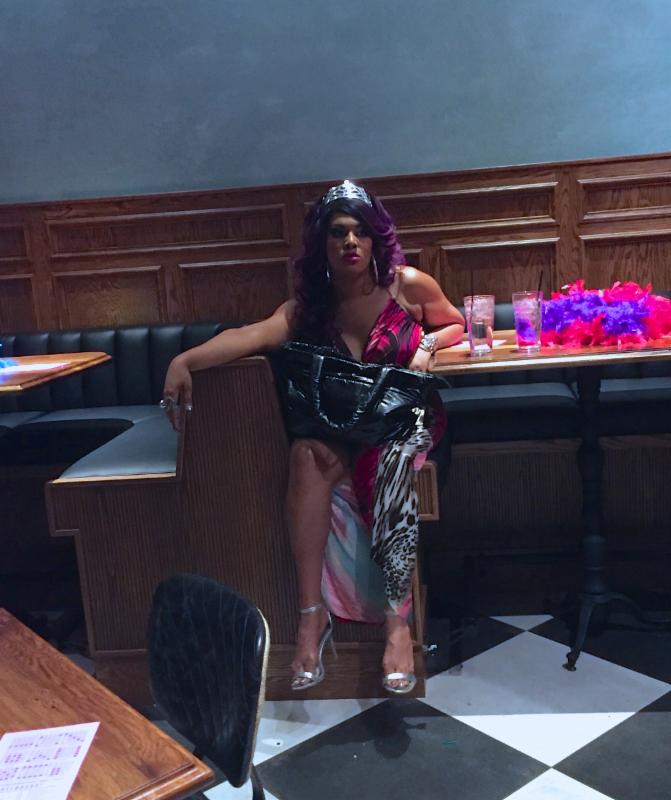 This is real behind the scenes stuff, folks. I am not even sure if Roxy knew I was taking the photo!
While we were waiting we went exploring and found where they had the food (at 2 a.m. they were serving breakfast…).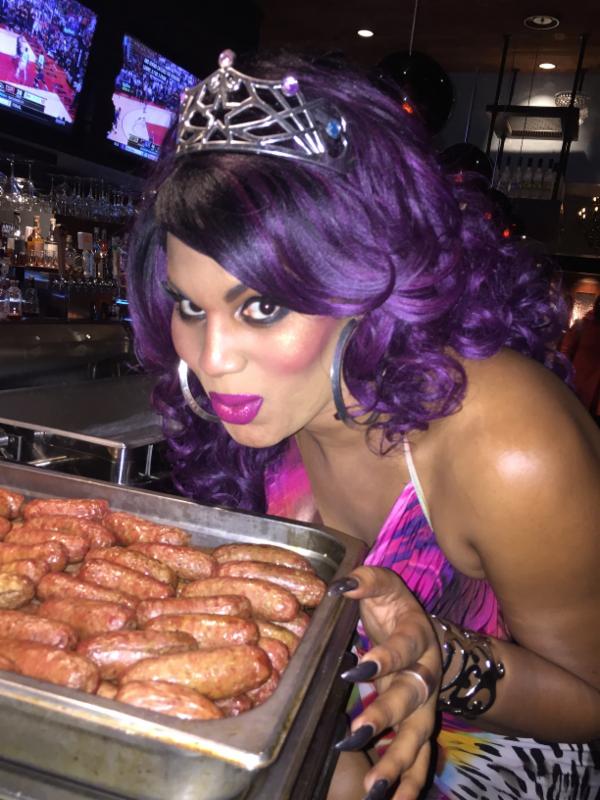 Roxy loves her weiners!
And then we explored further and ended up in one of the theaters. Have you ever been to an IPic? It is VIP!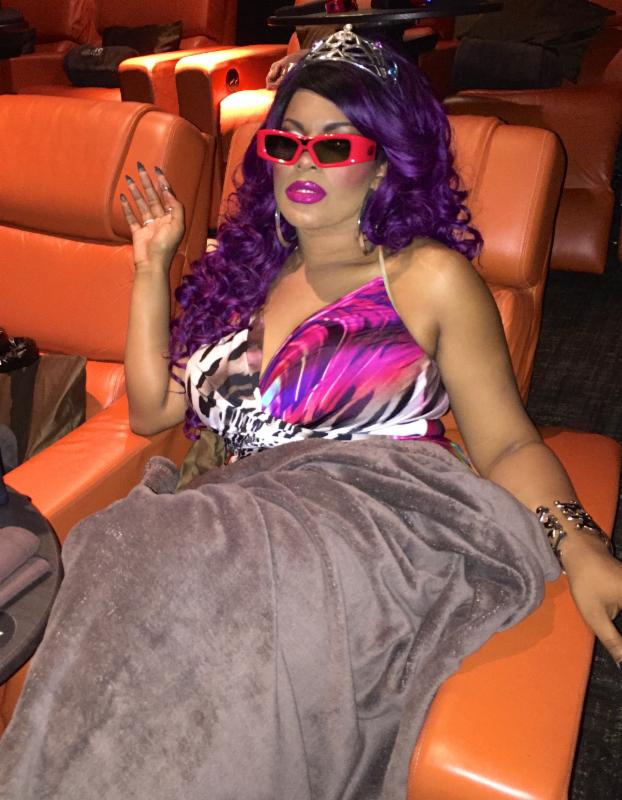 Reclining leather seats and pillows and blankets and snazzy 3D glasses! There is no way these kids, who were supposed to watch the movie AFTER bingo would stay awake all the way through. No way.
But the bingo was fun and the kids had a great time.
I forgot to show you the photo below.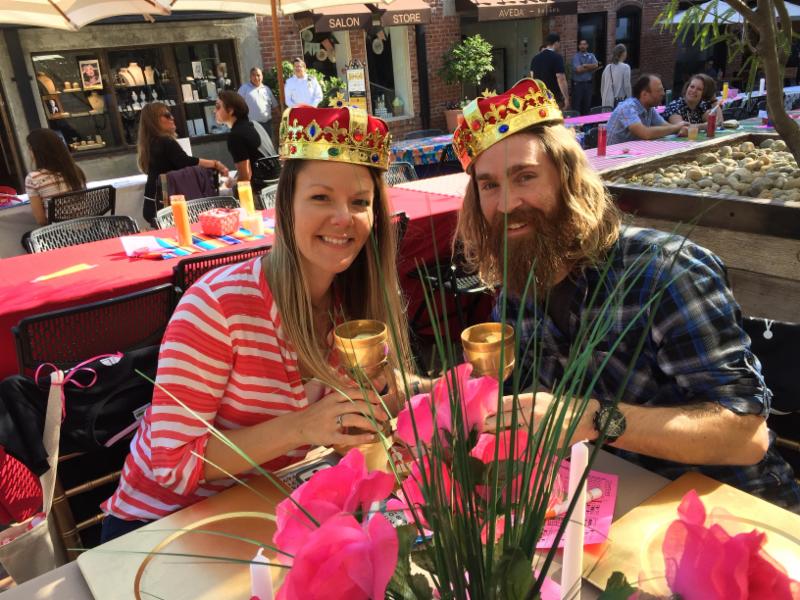 It is from the event I did a week or so ago at One Colorado Shopping Center in Pasadena. They had (for some reason) a "King & Queen of Bingo" and these two were the lucky couple who "won" the title. Funny thing is, he totally looks like he could be on "Game Of Thrones" right?
On Sunday night we were at Mary's and both shows were packed. For some reason the 2nd show had a lot of kids and families. So of course I had to sell them "Drag Queen Bingo: The Home Game."
The family that plays DQB:THG together…..keeps their kids from asking questions about drag queens later…together. Right?
I was at the vets office the other day (not a fun visit) and saw this is in a pet magazine-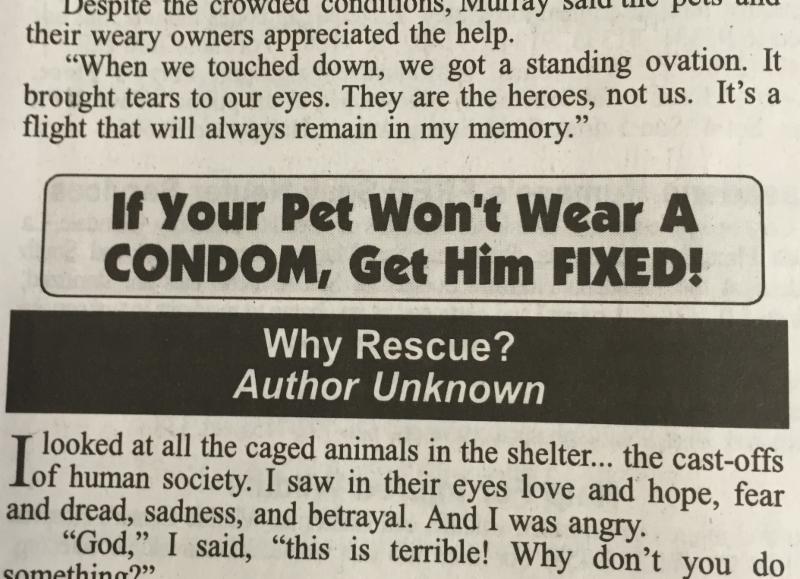 Hilarious!
And speaking of hilarious, below is a cake that someone brought for a birthday on Sunday night-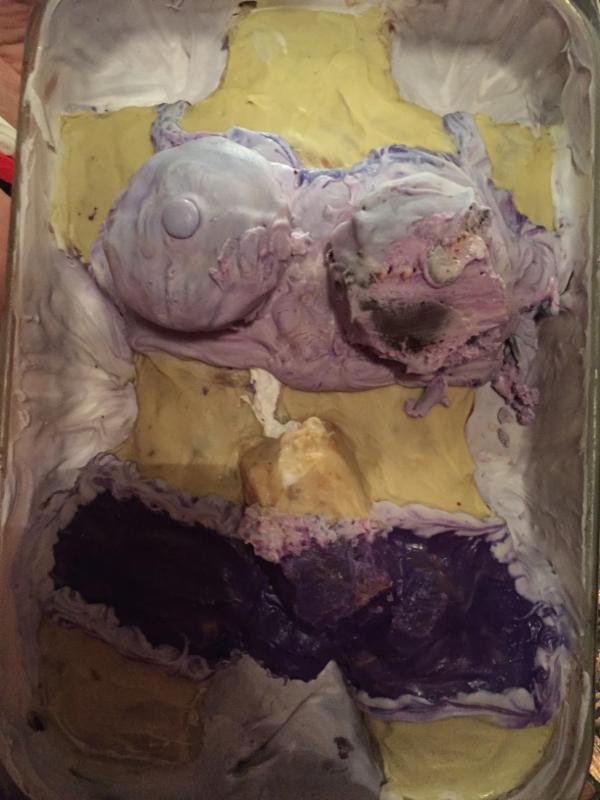 Can you tell what it is? Well, it's a "BoobyWeinerCake"! Disgusting!
And see you this week at BINGO!
xo Bingo Boy

Here's what's coming up in WeHo this week!
Wednesday Night- June 1st
Starring Bingo Boy & Roxy Wood!
7 pm show benefiting – Reading To Kids!
9 pm show benefiting – The Leukemia/Lymphoma Society!
Sunday Night- June 5th
Starring Bingo Boy & Calpernia Addams!
6 pm show benefiting – Crohns & Colitis Foundation!
8 pm show benefiting – Rosewood Elementary!
HAMBURGER MARY'S – WEST HOLLYWOOD
8288 Santa Monica Blvd- At Sweetzer  |  Reservations for parties of 3 or more- 323-654-3800
Full menu and bar | All ages welcome | Valet and street parking available