Golf on the Toilet, Chris Pratt, Drunk Dauber Face & More!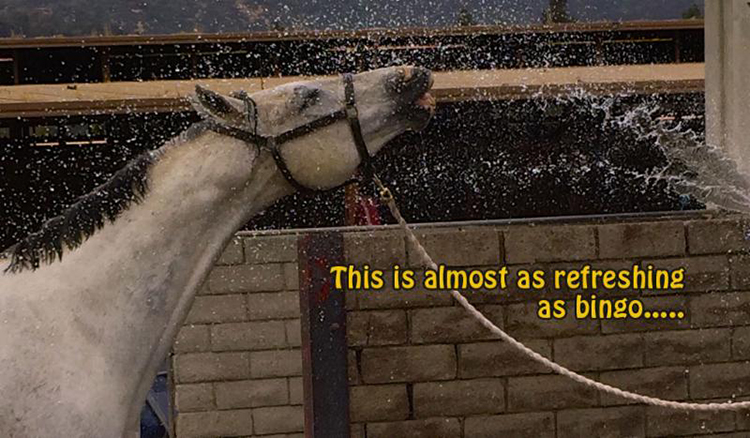 True Fact.
This last week (from Sunday to Sunday) we did bingo events for more than 1000 people. Just this week! Not to brag but wow! Just to give you an idea:
Saturday- private party in Culver City
Sunday- 2 shows at Hamburger Mary's
Tuesday- show in Pasadena at Edwin Mills
Wednesday- 2 shows at Hamburger Mary's
Thursday- show at UC Santa Barbara
Saturday- Joel & Roxy at W Hotel for Karma Rescue and Bingo Boy & Porsha in Sierra Madre for Rose Float Bingo
Sunday- 2 shows at Hamburger Mary's and Bingo Boy (alone) at Jewish Day School in the valley.
Can someone else please do the Bingo Email for me this week?
Just kidding. But we do have another big week coming with 10 more events from Wednesday to Sunday.
But what fun we had this week!
Here are some highlights: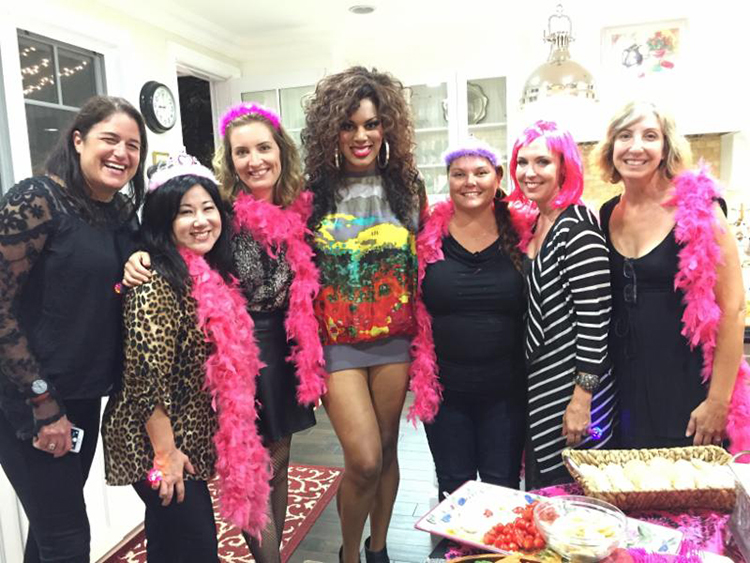 Our private party in Culver City was for a school and all of the moms came decked out in their finest.
Their prizes were….shall I say, a little weird?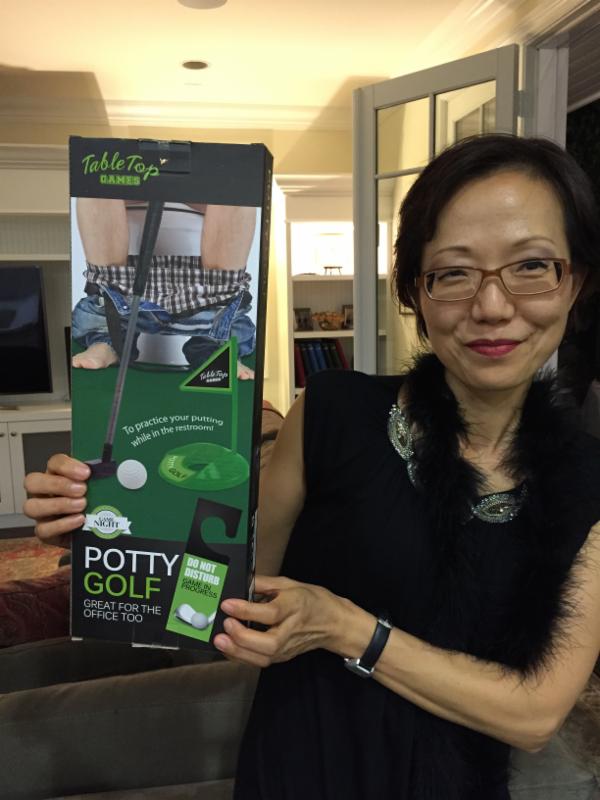 Toilet Golf! What a clever idea and it combines two of my father's favorite things! Remember it is great for the office too.
On Tuesday Roxy and I were in Pasadena at Edwin Mills Restaurant and at one point Roxy disappeared.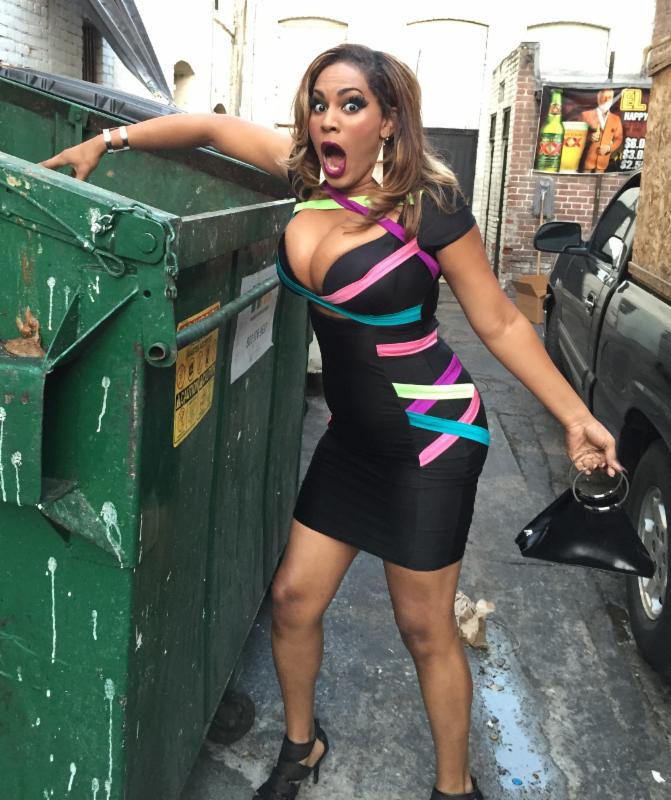 I found her in the alley digging through the trash.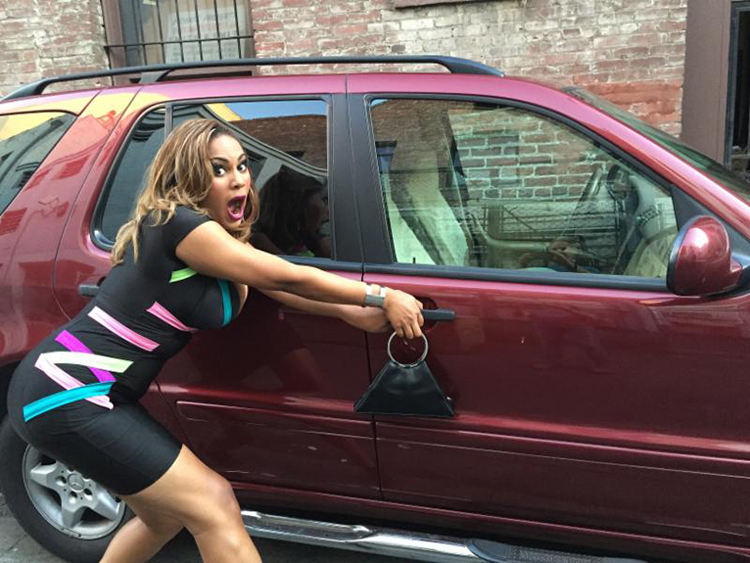 And then she tried to steal a car. I finally got her back inside by giving her a dollar and a stick of gum.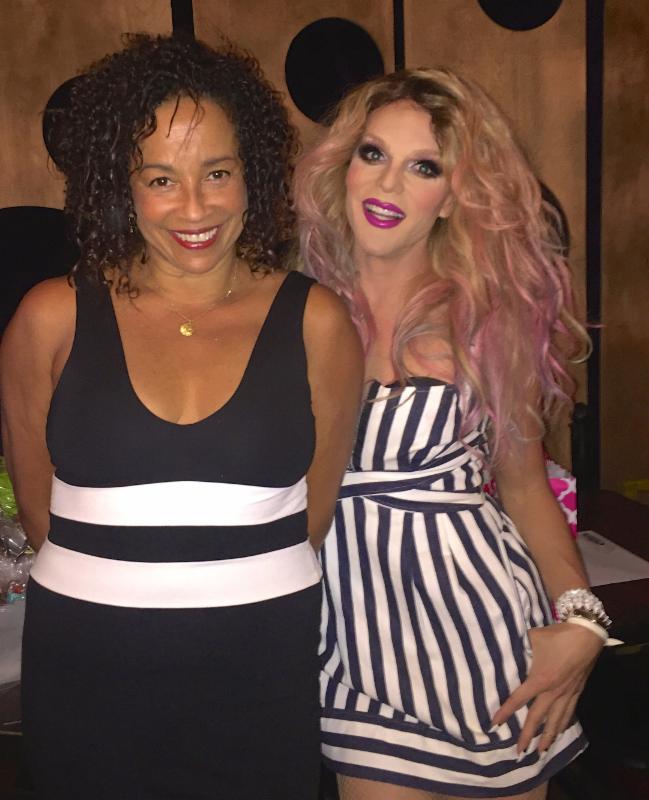 On Wednesday night we had a visit from actress/director Rae Dawn Chong (The Color Purple) who was delightful and informed us that she was responsible for discovering rising star Chris Pratt! To prove it, she showed us this pic-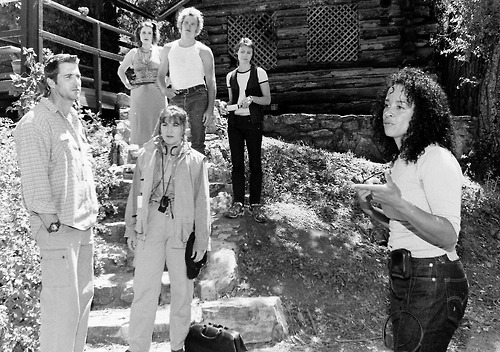 That's Chris in the white tank shirt. Little baby! And way to pick 'em Rae Dawn!
On Thursday Roxy and I trekked to Santa Barbara for our yearly event for the Queer Student Union.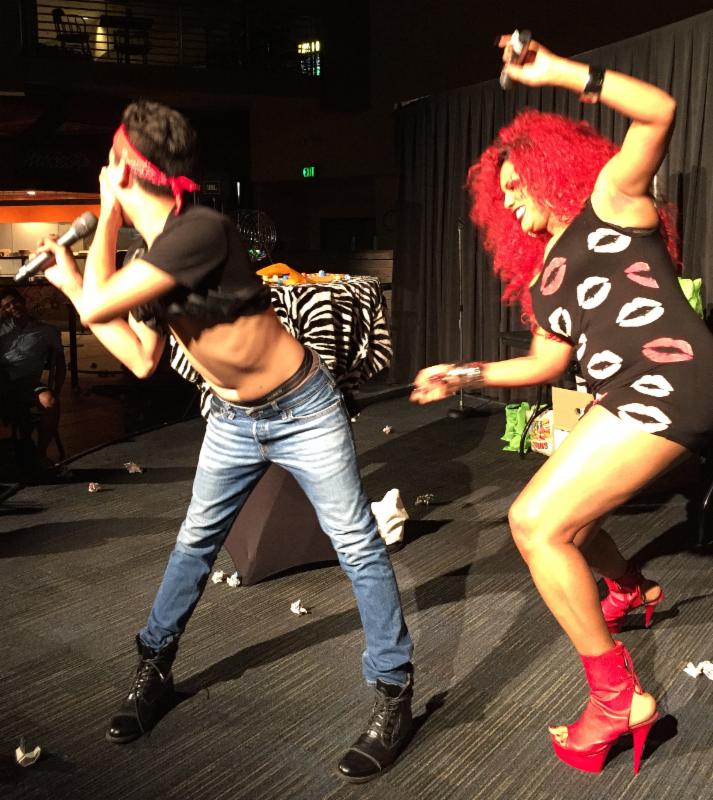 Yeah- that's all I got. Roxy hitting students. But he deserved it.
Wait- I forgot- on the way to Santa Barbara we stopped at McDonald's for lunch (trust me when I say that I do not eat fast food and this was a rare occasion). We went in and I was happily surprised to see that McDonald's had upped their game and are now serving "Taste Crafted Burgers."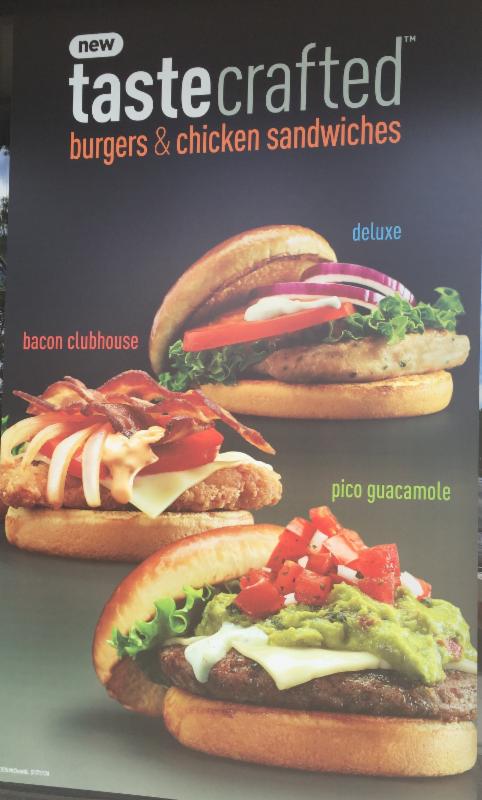 Looks great- right? Okay McDonald's- nice try. Here is what my "Taste Crafted Pico Guacamole Burger" actually looked like-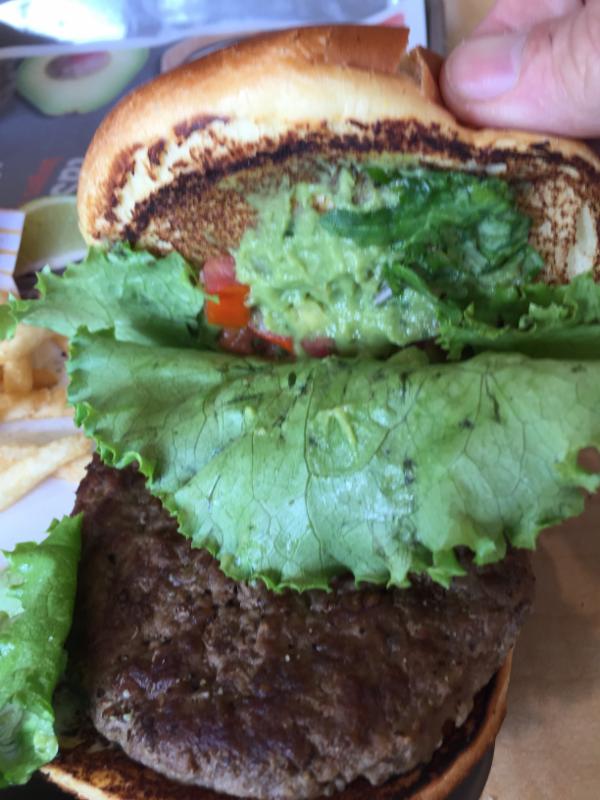 Seriously? Seriously! I don't know why I actually held out hope for a killer burger at McDonald's. I have since written to the corporate headquarters of McDonald's and suggested that they change the name to "Crappy Crap Not Crafted At All Burgers." No response as of yet.
Saturday while Joel and Roxy were at the W Hotel (for an event, not a romantic tryst), Porsha and I were in Sierra Madre and the demographic went from young (literally babies) to the senior set.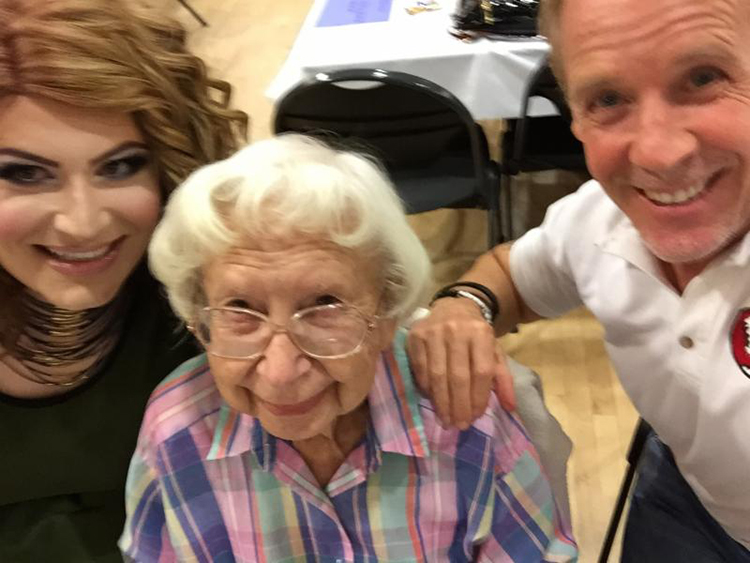 This is Snookie and she has been coming to each and every Sierra Madre bingo event for the past 15 years! We love her and she won a game of bingo and a raffle!
The younger folks were pretty rowdy.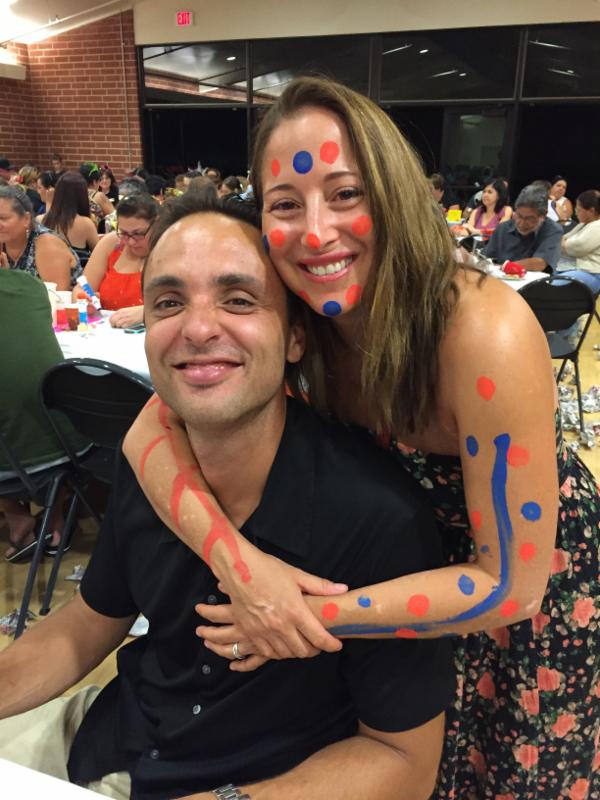 …and drunk. As in "Drunk Dauber Face." And after the event, I found this-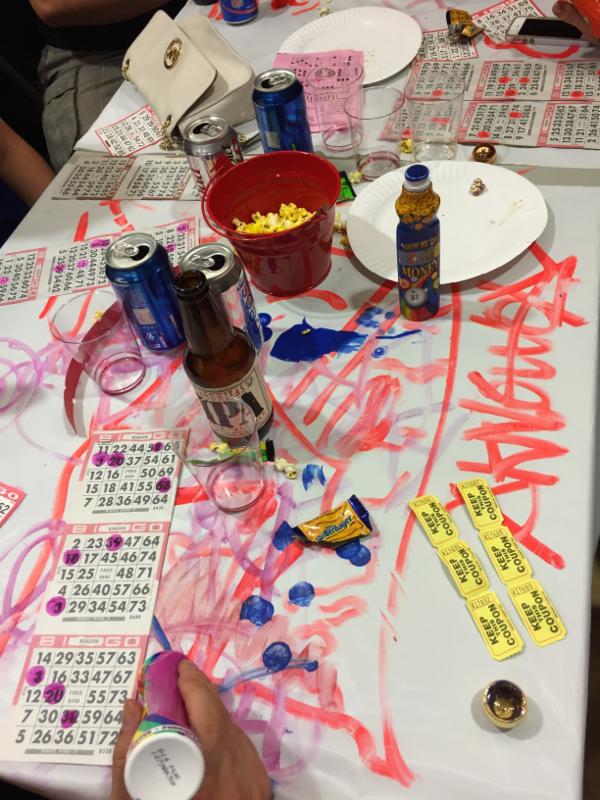 I am pretty sure the reservation on the table said "Manson Family."
Finally on Sunday while Roxy and Porsha were at Hamburger Mary's doing our good work for charity, I was at Valley Beth Shalom Day School trying to entertain 175 kids (grades 1 through 6) and their parents. Basically this is what it looked like the entire time-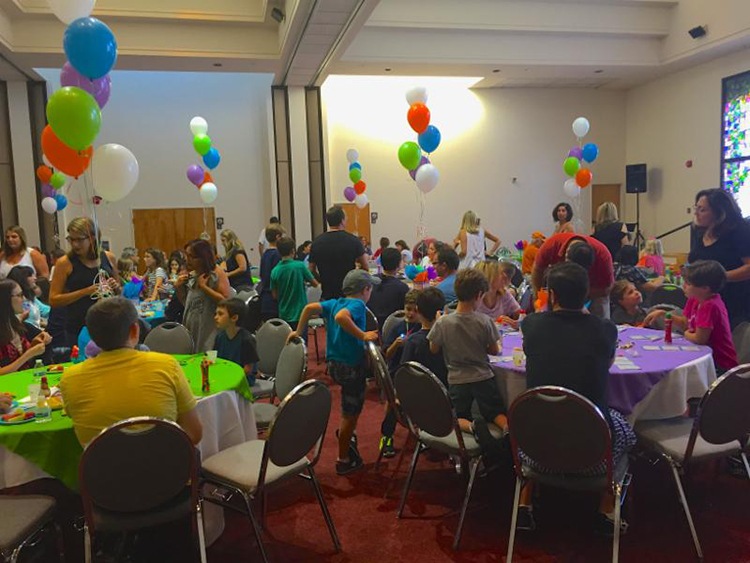 Um kids! Hello? Hello! Does anyone have "B-14"? Hello!
Well, now we begin another week and who knows what adventures we will have. I hope that you will join us for what I am now cleverly calling our "Ball Crafted Bingo" nights. !$?@#$ you McDonald's!
See below for info on all of our events this week!
And see you this week at BINGO!
xo, Bingo Boy
---

Here's what's coming up in WeHo this week!
Wednesday Night- October 14th
Starring Bingo Boy & Calpernia Addams!
7 pm show benefiting – 2Cents Theatre Group!
9 pm show benefiting – The Pablove Foundation!
Sunday Night- October 18th
Starring Roxy Wood & Calpernia Addams!
6 pm show benefiting – The Blades Hockey Team!
8 pm show benefiting – The Victory Theatre Center!
HAMBURGER MARY'S – WEST HOLLYWOOD
8288 Santa Monica Blvd- At Sweetzer | reservations for parties of 3 or more- 323-654-3800
Full menu and bar | All ages welcome | Valet and street parking available
---

Here's what's coming up in Pasadena!
 
Tuesday Night – October 20th!
7 pm show benefiting The Leukemia/ Lymphoma Society!
EDWIN MILLS (formerly Equator)- Pasadena Ca.
22 Mills Place- in historic Mills Alley across from Burke Williams
Must make a reservation to attend!
Full menu and bar | All ages welcome | Pay lot and street parking available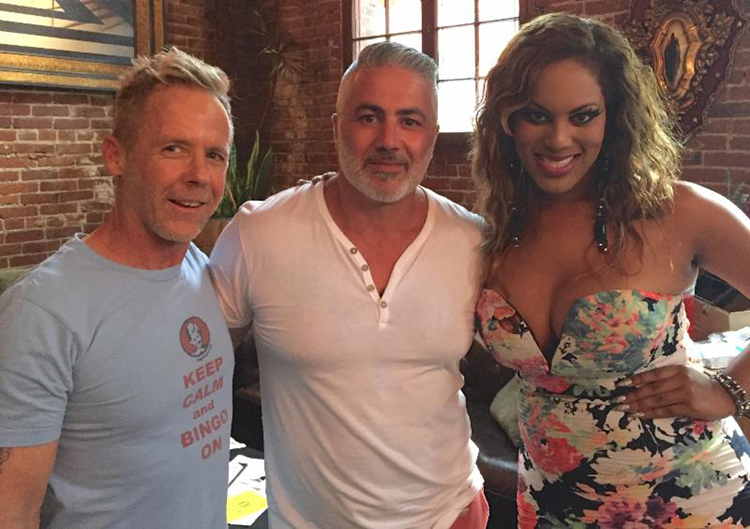 ---