No, that's not a real book (above) but it would be a best seller for sure right? I may just write it…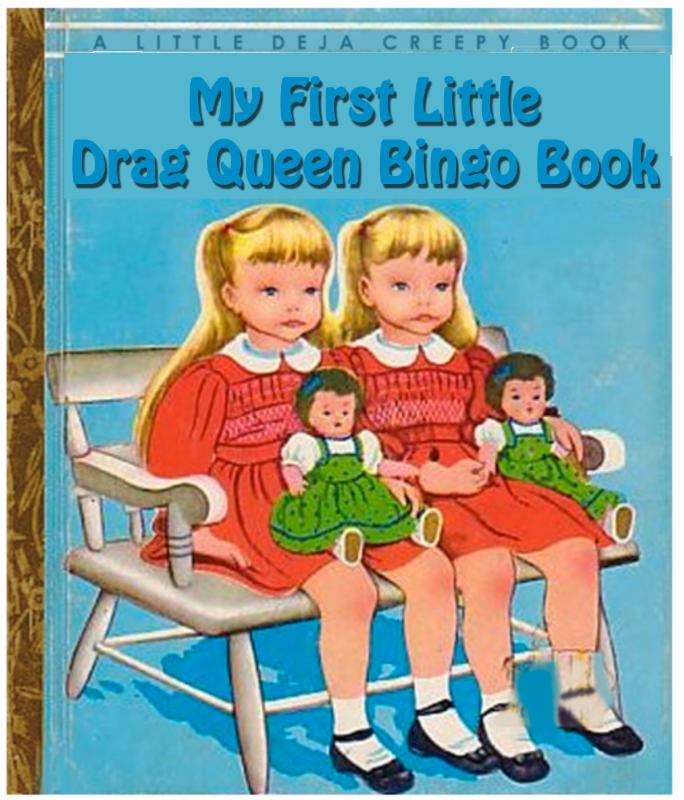 Chandelier Singer? Supermodel, Vampire, Inland Empire and More…
Meanwhile in my fairy tale world (which is actually the real world) we had a bunch of wonderful surprise guests at Legendary Bingo this past Wednesday.
Here is the photo-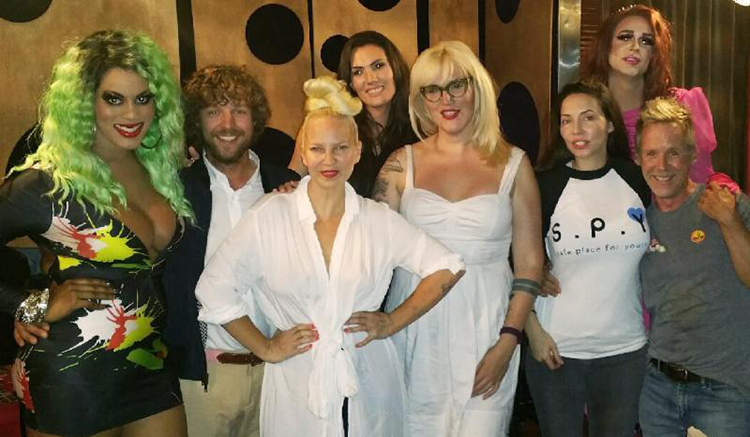 Don't know who these folks are? Well obviously there's me and Roxy on each side. Then there's musician/writer Our Lady J in the black glasses (she writes for "Transparent" now!) and there's actress/comedienne Whitney Cummings in the S.P.Y. t-shirt. And some other people whose names I cannot remember. But then there's the gorgeous blonde in the front with the fancy updo. Hmmm. Who is she?
Here's a hint-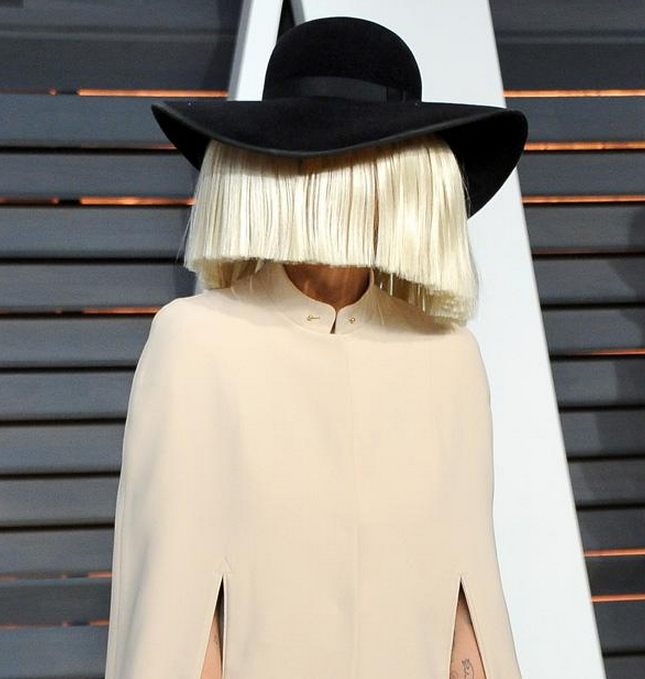 OMG it's Sia! "Chandelier" Sia! "I don't show my face in public" Sia! And she came to Legendary Bingo! Sorry- it was very exciting for me. Had to walk she and her husband (he's the one with the beard) and the bodyguard through the kitchen and keep it all hush hush. No one in the place knew she was there even when she bid $1000.00 on a live auction item that was just two tickets to Universal Studios. I don't think she loves Universal Studios, she just wanted to support the charity.
Anyway, Sia and all of her friends were lovely and generous and acted just like normal people would. I know- don't say it. But it's true. After she left and a few people found out she had been there, they went crazy- one girl almost broke my arm. So I am happy we were able to give Sia and her friends a nice night out in public without scenes or broken arms.
This Wednesday we have a special guest Bingo Hostess who often causes scenes wherever she goes since her appearance (although brief) on "RuPaul's Drag Race."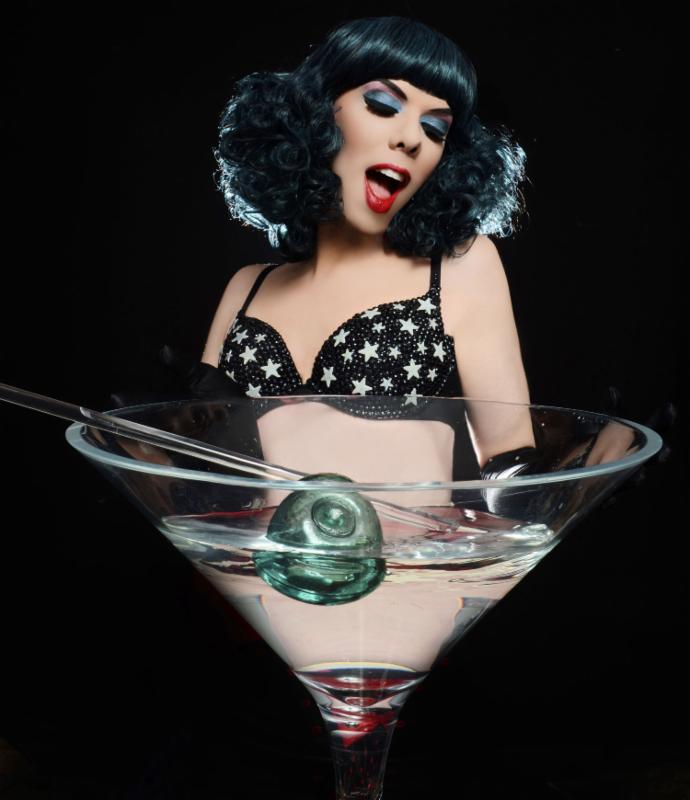 That's right, the gorgeous Kelly Mantle will be co-hosting with me this Wednesday night and will also become part of the Legendary Bingo team! We look forward to many nights of spinning balls and bags of crap with you Kelly!
Also joining the team in the next few months is yet another "RuPaul" alumni who is currently off traveling the world in all her glory-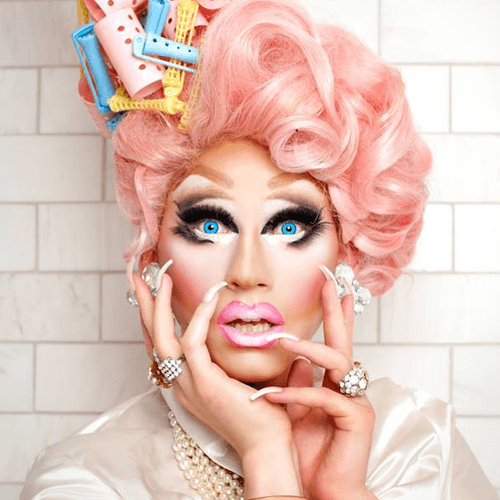 That's Miss Trixie Mattel! Trixie will be free to join us in September and we all look forward to spending quality "ball" time with her. We think she's a doll! Get it? Doll? Mattel? Okay.
YET ANOTHER FABULOUS ANNOUNCEMENT!
They just keep coming!
Beginning in September, get ready for "Legendary Bingo- Ontario!" Yep- we will be holding our fabulous, famous bingo events each and every Monday night at the new (coming soon) Hamburger Mary's Ontario!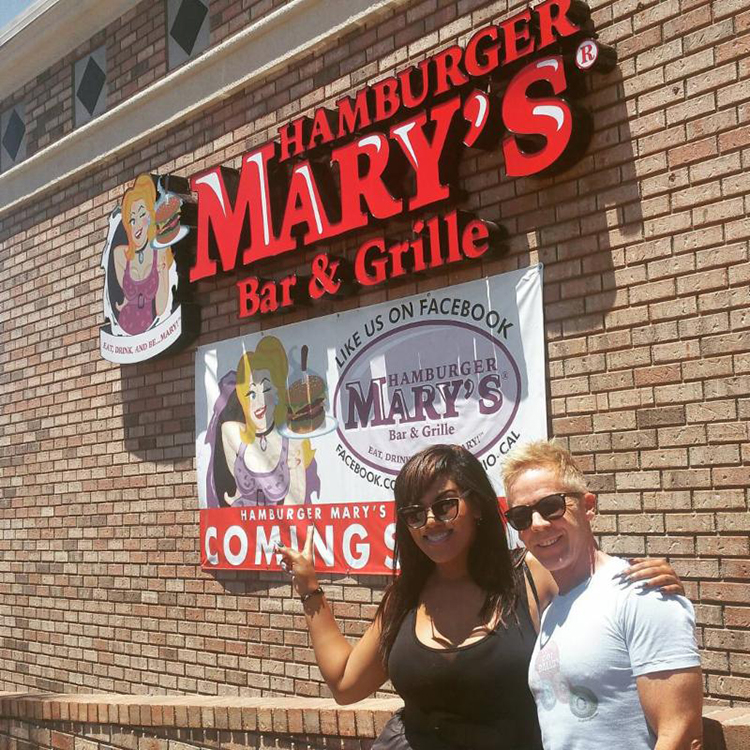 The amazing Roxy Wood will be the resident bingo hostess with a rotating roster of cool queens including Willam Belli, Trixie Mattel, Kelly Mantle…oh, and me! No, I am not a queen. Shut up.
LOCAL CHARITIES- WE SEEK YOU!
If you are or know a charity in the Inland Empire area that would like to sign on to become a "Legendary Bingo beneficiary," at Hamburger Mary's Ontario, please contact us ASAP (our slots go fast) by emailing Roxy Wood at legendarybingo@gmail.com or just respond to this email. We will "vet" you and let you know all of the details and requirements. Stay tuned for our official start date and look forward to seeing you at this brand new, gorgeous Hamburger Mary's location!
A COUPLE OF GORGEOUS GUESTS
THIS WEDNESDAY!
For the 7 pm show benefiting Shane's Inspiration, we have a 1970's supermodel!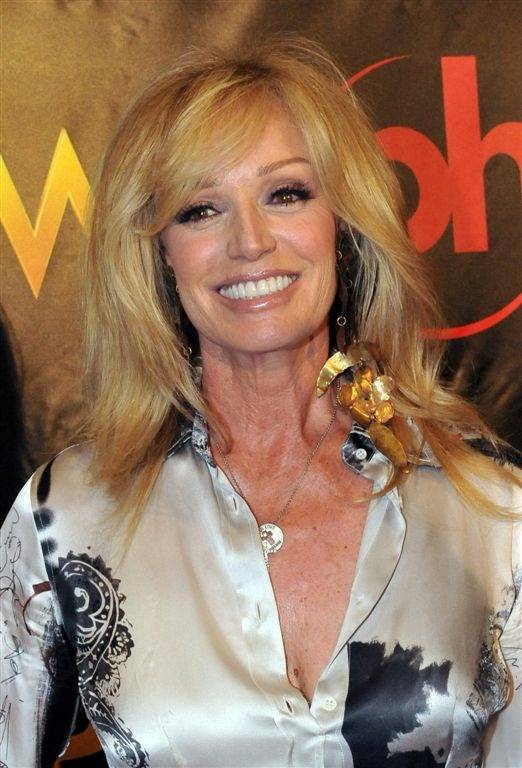 Susan Anton! Okay kids, look her up on Wiki. Did you know she used to date Dudley Moore and was a guest on "Queer Eye For The Straight Guy"?
And for our 9 pm show benefiting The Amanda Foundation we have a bloodsucker-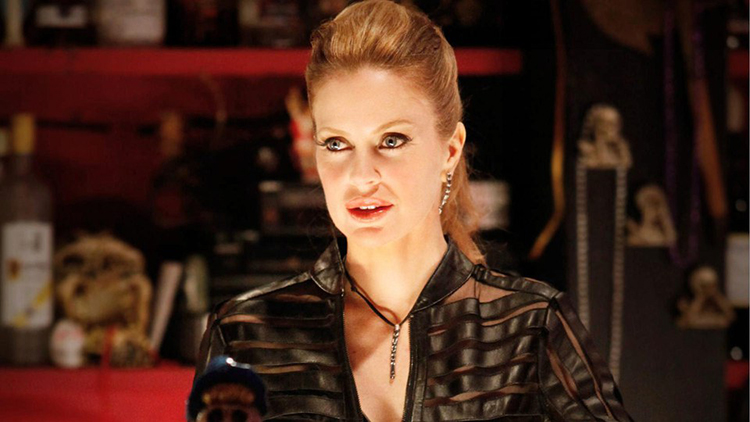 Kristin Bauer van Straten played "Pam" on "True Blood" and now plays "Maleficent" on "Once Upon A Time"! She has been with us before and, don't worry- until now she has not bitten anyone or turned them in to stone.
And see you this week at BINGO!
xo, Bingo Boy
---
Here's what's coming up in WeHo this week!
Wednesday Night- July 22nd
Starring Bingo Boy & Kelly Mantle!
7 pm show benefiting – Shane's Inspiration!
9 pm show benefiting – The Amanda Foundation!
Sunday Night- July 26th
Starring Roxy Wood & Porsha Hayy!
6 pm show benefiting – Gibbon Conservation Center!
8 pm show benefiting – The Leukemia/Lymphoma Society!
HAMBURGER MARY'S – WEST HOLLYWOOD
8288 Santa Monica Blvd- At Sweetzer | reservations for parties of 3 or more- 323-654-3800
Full menu and bar | All ages welcome | Valet and street parking available
---
Here's what's coming up in Pasadena!
Next Two Events…
Tuesday Night- July 28th!
7 pm show benefiting
The Leukemia/Lymphoma Society!
Click on charity name for reservation site-
Tuesday Night- August 11th!
7 pm show benefiting
The Leukemia/Lymphoma Society!
Click on charity name for reservation site-
EDWIN MILLS (formerly Equator)- Pasadena Ca.
22 Mills Place- in historic Mills Alley across from Burke Williams
Must make a reservation to attend! Click on links above!
Full menu and bar | All ages welcome | Pay lot and street parking available