These days, it's tough to be a celebrity…
Unhappy Celebs, No Bingo On Sunday, The Oscars & More!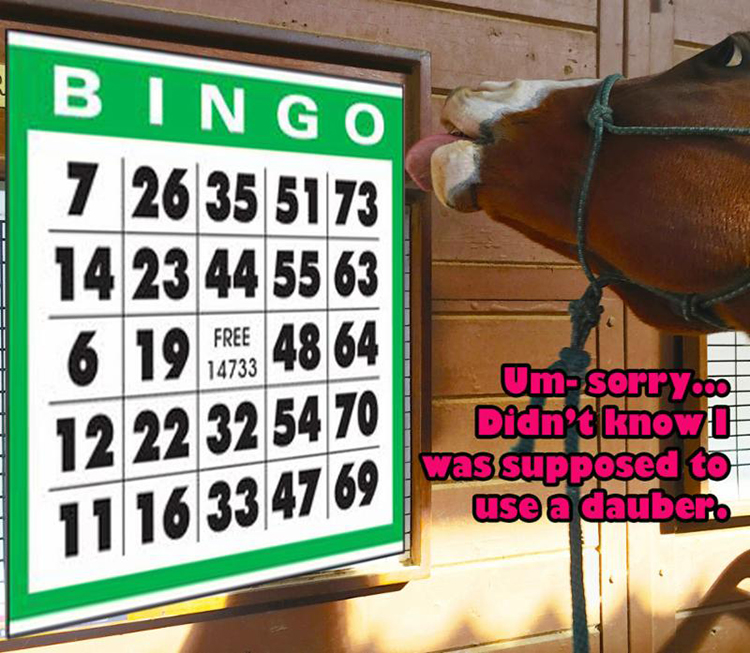 So many people I know are trying to "make it in the business." You know, become a celebrity, get a record deal, their own show, be a movie star. We have had many, many celebrity guests over the years and I have always thought they seemed so happy and, well…famous.
But judging from the tabloids, celebrities are not happy at all. In fact, they seem downright miserable. Take a look-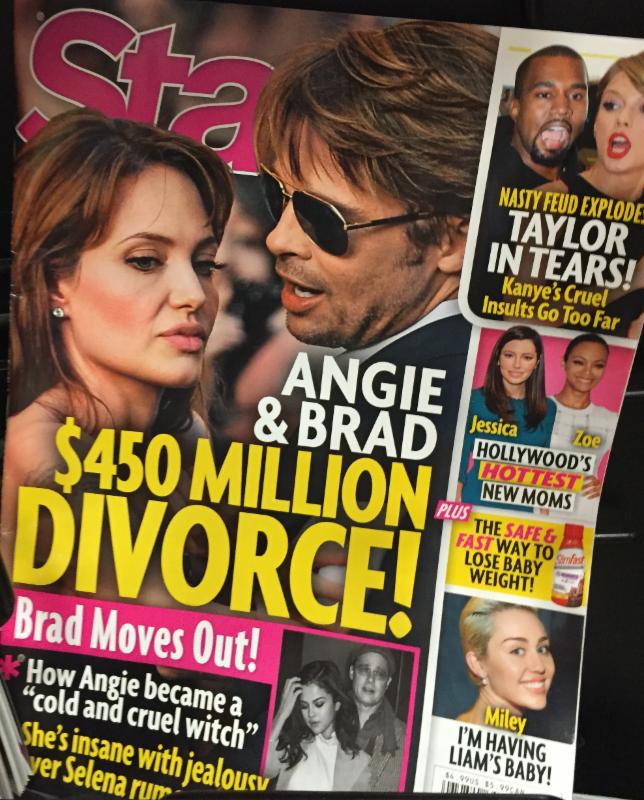 Brad and Angelina always look so happy when they are together but according to the Star, they are divorcing! For a lot of money! And in other news, Taylor Swift is in tears and Miley Cyrus is pregnant…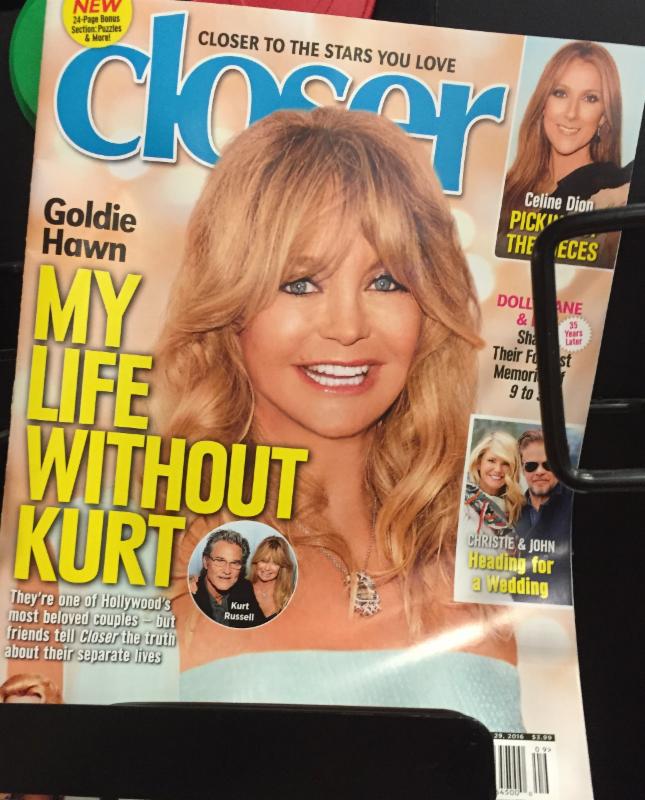 Come on! Goldie and Kurt? They have always been together even though they aren't married! The golden couple! But I guess the magazine Closer knows the real truth. Also seems as if Celine Dion is picking up the pieces. Whatever that means.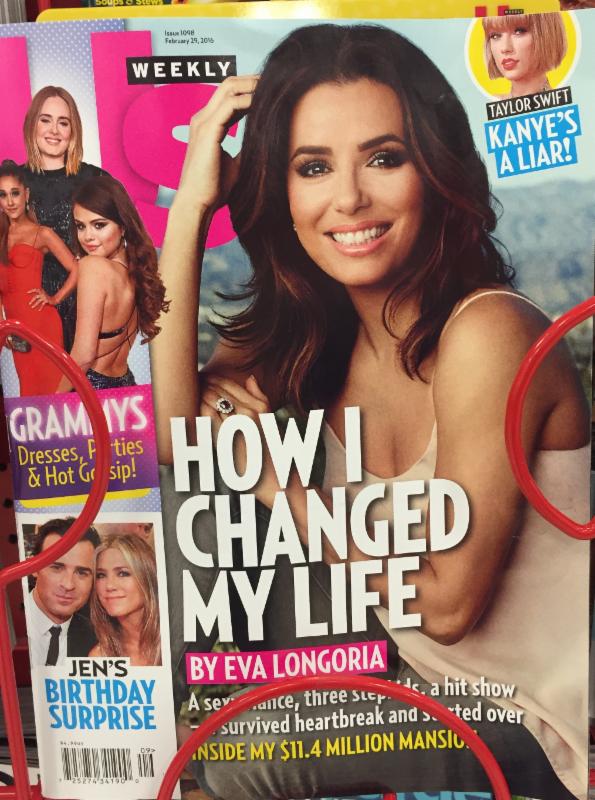 Well at least Eva Longoria is moving on. But from what? She has heartbreak? She seems so peppy all of the time! Guess she just hides it well but of course Us Weekly knows better. And also Taylor Swift thinks Kanye is a liar.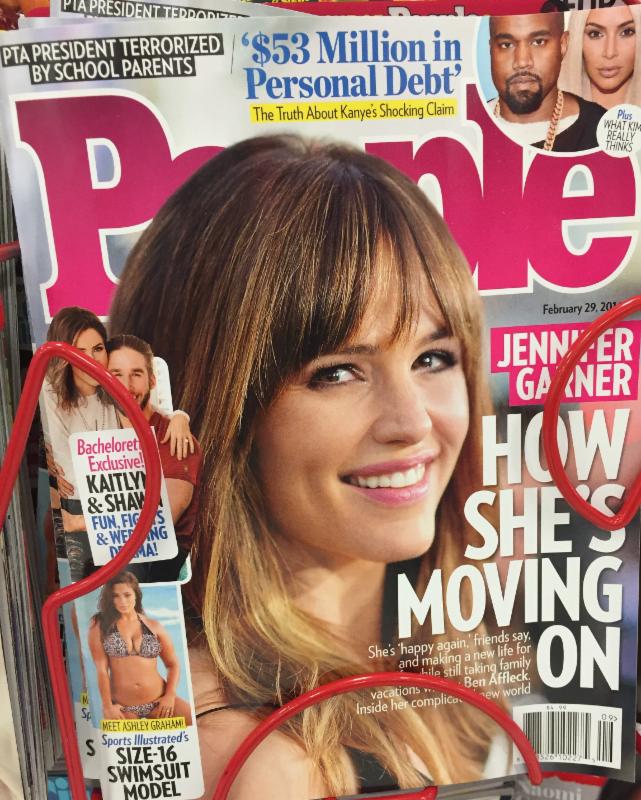 Not you too, Jen! Eva is changing her life, Jennifer Garner is moving on. From her "complicated new world"? Well at least she's not Cher-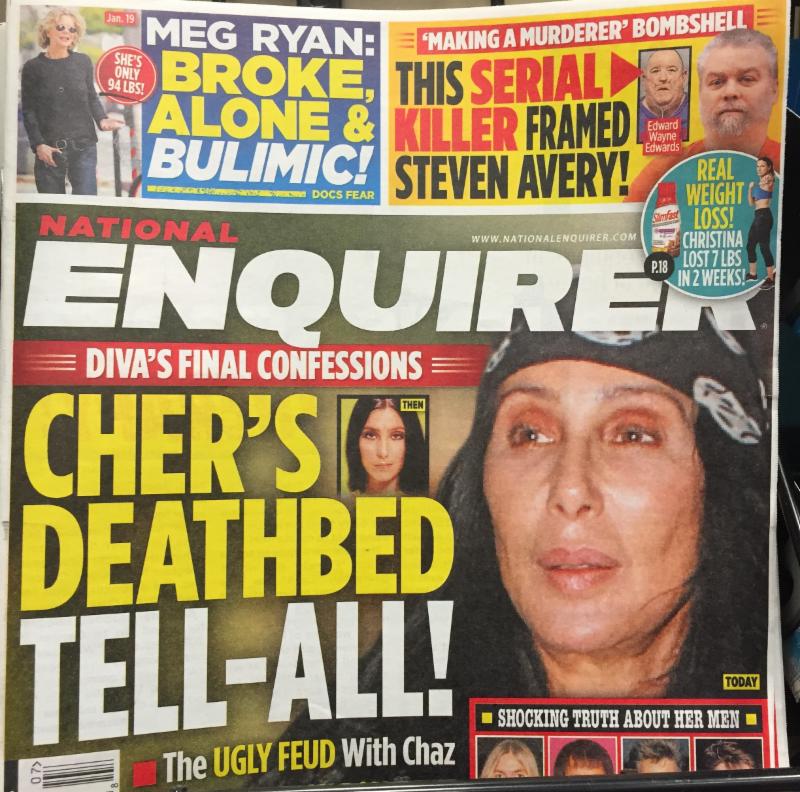 Poor Cher. I think she has been "on her deathbed" for about twenty years now. But at least she is not Meg Ryan- broke, alone and bulimic.
Well, at least some celebs are happy and doing well. We had a visit from our good friend, actress Joey King on Wednesday night-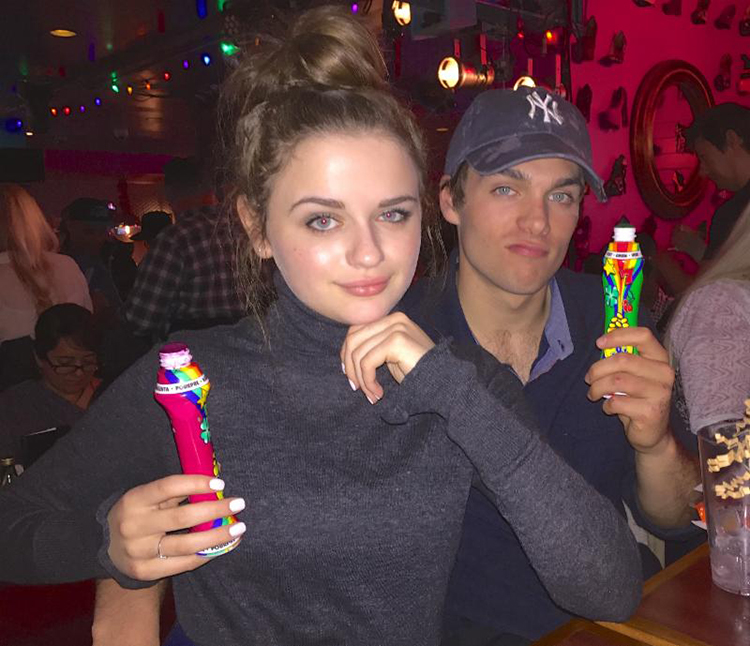 Joey is the most well adjusted child-actress-turned-adult-actress that I have ever met. Really and truly a wonderful human. And you can look for her in the upcoming "Independence Day: Resurgence" coming out soon. She is one of the stars along with Liam Hemsworth!
We also has a visit from Niki Darling who is a recording artist with a top 100 Billboard hit!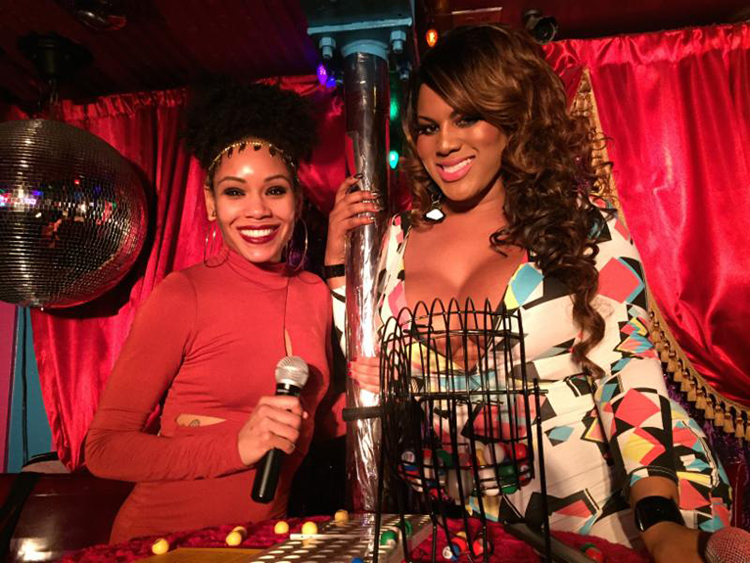 She was in town to perform at The Abbey and Here Lounge but made time to stop by and call some balls! Thanks Niki!
And finally, Lesbo Bingo hit Hamburger Mary's on Saturday night and as usual we had a blast. Here is one group that had a great time. Such a great time that many of them were paddled for calling false bingos because they REFUSED TO LISTEN!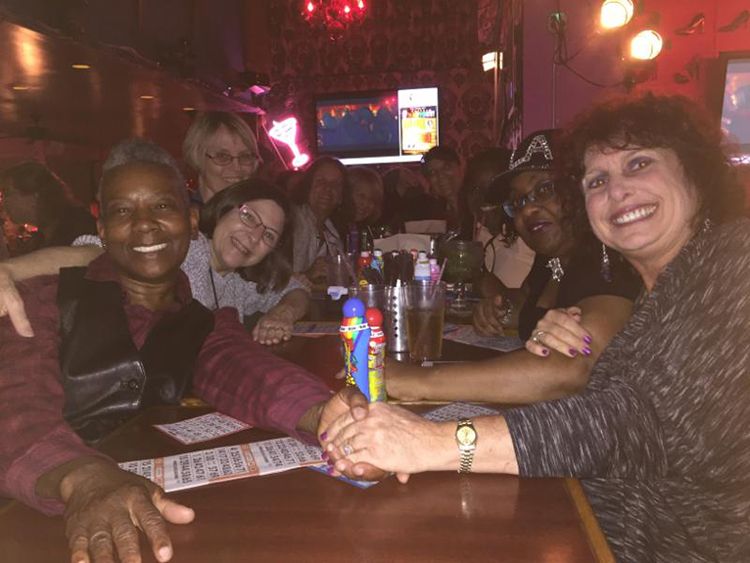 They seem so nice and tame, but trust me, they were out of control!
NOTICE!
NO BINGO THIS SUNDAY
DUE TO THE OSCARS!
And finally…
Here's the story…
of a bunch of drag queens…
Who are starring in their own ridiculously fun home game…..!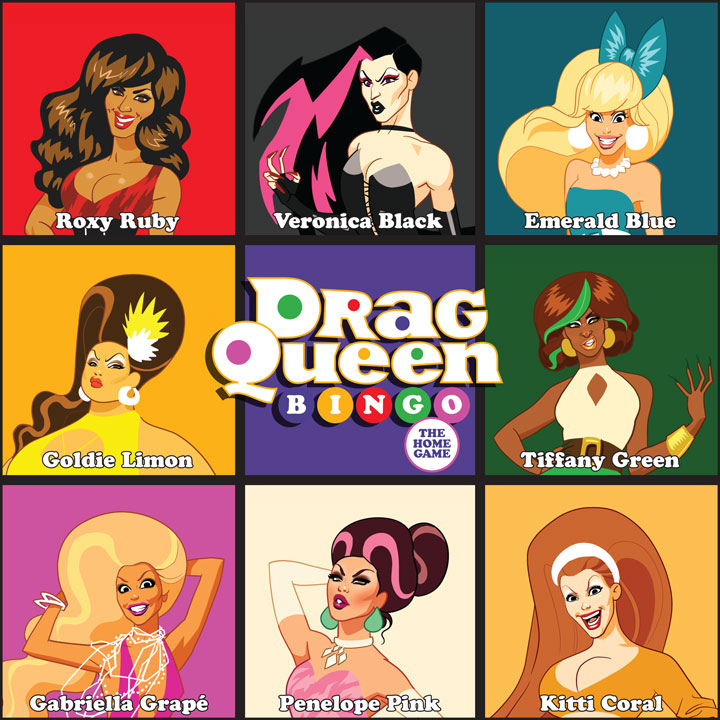 Please "like" Drag Queen Bingo: The Home Game" on Facebook!
All of the "characters" in the game have posted on Facebook to let you know who they are and It would be just swell if you would go to the page and "like" it and see which character is closest to your personality and heart! Just click on the photo to go to the page. More to come on this and we are very excited about this brand new "baby" at Bingo Boy Inc!
And see you this week at BINGO!
xo Bingo Boy

Here's what's coming up in Ontario this month!
Monday Night- February 29th
Starring Bingo Boy & Roxy Wood!
7 pm show benefiting – Canine Angels!
HAMBURGER MARY'S – ONTARIO
3550 Porsche Way- just off of the 10 fwy.  |  Reservations for parties of 2 or more- 909-944-9400
Full menu and bar  |  All ages welcome  |  Huge parking lot available

Here's what's coming up in WeHo this week!
Wednesday Night- February 24th
Starring Bingo Boy & Calpernia Addams!
7 pm show benefiting – Hamilton High School Choir!
9 pm show benefiting – Harold Robinson Foundation!
Sunday Night- February 28th
NO BINGO DUE TO THE OSCARS!
HAMBURGER MARY'S – WEST HOLLYWOOD
8288 Santa Monica Blvd- At Sweetzer  |  Reservations for parties of 3 or more- 323-654-3800
Full menu and bar  |  All ages welcome  |  Valet and street parking available