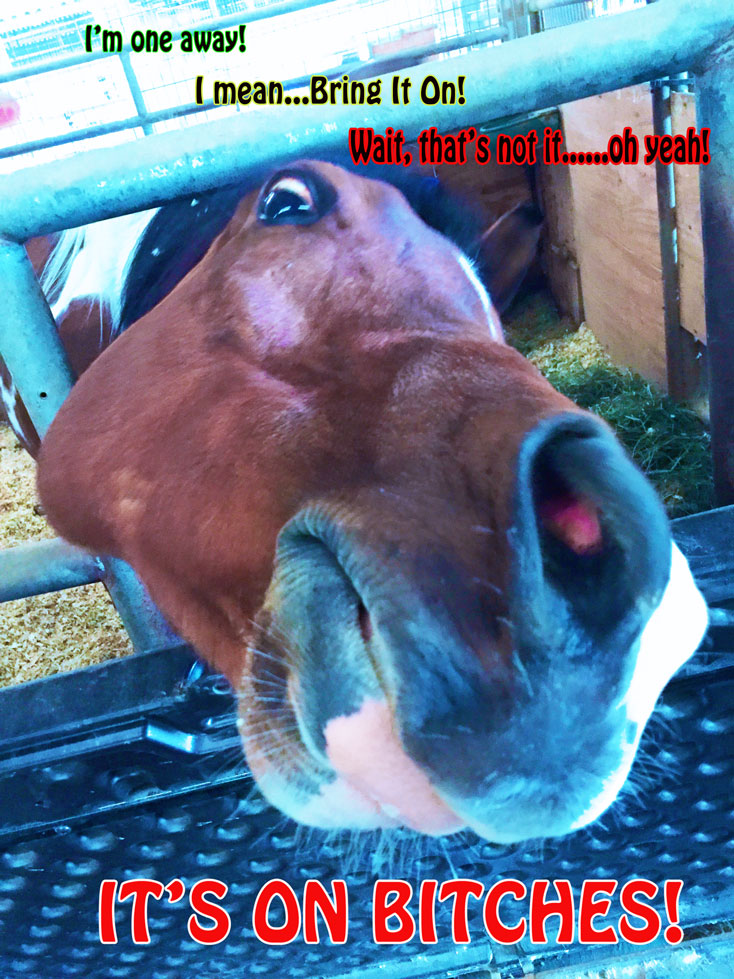 "Don't Be Tardy"…..for Bingo!
Confession: I have never watched an episode of "Real Housewives" …of anywhere. Just not my cup of tea. But who am I to keep the rest of you from basking in the glory of this incredibly long-running, hair pulling, table overturning, husband being arrested and deported-ing piece of television art?
Therefore I am allowing the filming of this Wednesday's bingo by a show which features one of the "Real Housewives" which will include a visit from said housewife.
Huh? Okay, Kim Zolciak, who was one of "The Real Housewives of Atlanta" has her own show on Bravo called "Don't Be Tardy" and they will be filming said show during the 7 pm bingo on Wednesday night. When the producers called and asked I immediately called Roxy and she screamed which is a good thing. I guess Ms. Zolciak is someone that Roxy would love to meet and hang out with.
So here is Kim Zolciak-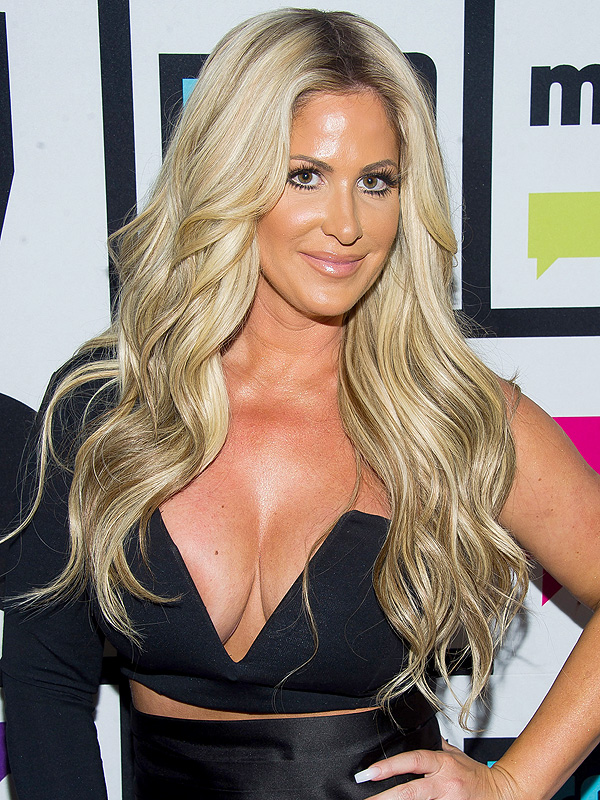 She seems nice enough. (But is she having a bit of a nip slip in this photo…?)
And she is bringing her husband with her. I understand he is a player with the National Football League and his name is Kroy Biermann. Here they are together-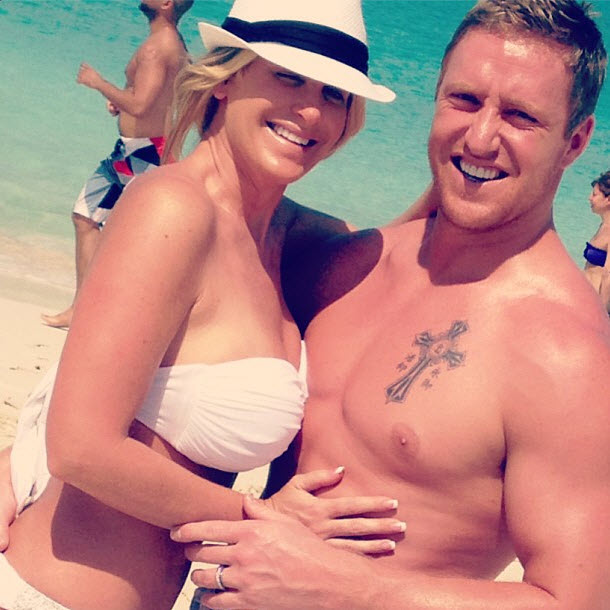 He seems nice enough. (And I definitely see his nipple).
According to Roxy, Ms. Zolciak does not get along with Ms. Nene Leakes. But I found this photo so maybe they made up-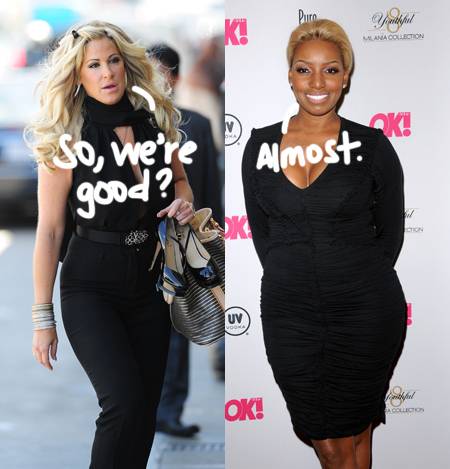 Anyway- come and see for yourself. And maybe you will be on a Bravo tv show! (And yes, you can show your nipple).
On another note (and with covered nipples) Ms. Deven Green came and handled our balls last Wednesday night and did it with grace and aplomb (look it up).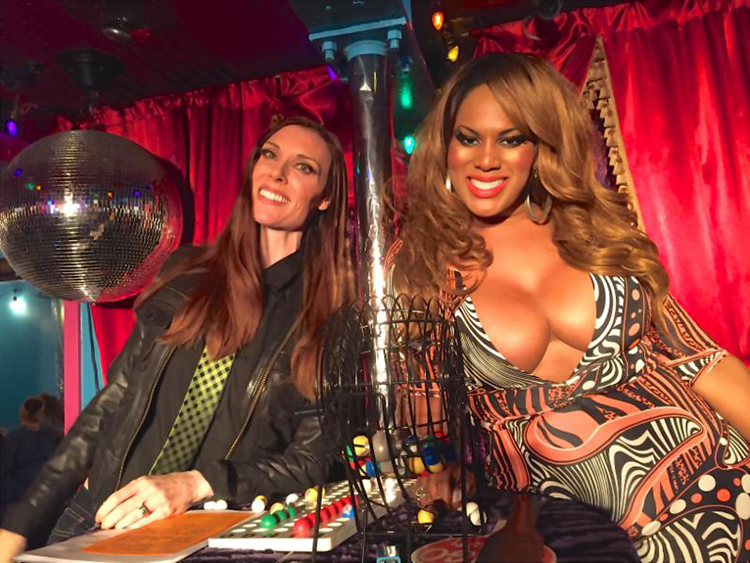 And on another note, I found this bar of chocolate at an overpriced cafe and had to buy it-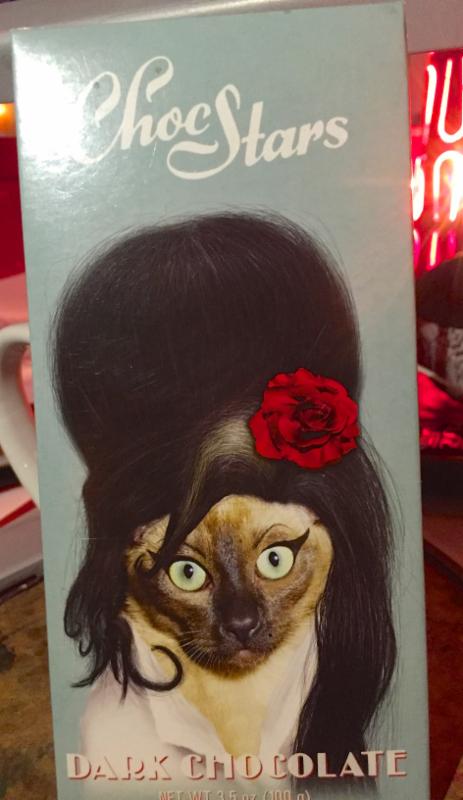 I just hope this kitty doesn't sing "You Know I'm No Good" when you unwrap her.
PASADENA TONIGHT!
Yes, we are at Edwin Mills tonight and we have a few seats left so click on the link below and try to squeeze in. We're giving away tickets to Casa Valentina, a play by Harvey Fierstein at The Pasadena Playhouse at this show so cross your fingers for a winning raffle ticket! See below for details!
xo Bingo Boy



Here's what's coming up in Pasadena THIS WEEK!
Tuesday Night- March 29th!
starring Bingo Boy & Roxy Wood!
7 pm show benefiting – Polo Pony Rescue!
EDWIN MILLS (formerly Equator)- Pasadena Ca.
22 Mills Place- in historic Mills Alley across from Burke Williams
Full menu and bar | All ages welcome | Pay lot and street parking available
SPECIAL TICKET GIVEAWAY!
Attend the 7pm show on Tuesday night at Edwin Mills Pasadena and you will receive a free raffle ticket and the chance to win two tickets to see Casa Valentina at The Pasadena Playhouse!
West Coast Premiere
CASA VALENTINA
GET 20% OFF TIX USING CODE CVAL20!
By Harvey Fierstein
Directed by David Lee
The Pasadena Playhouse
March 15 – April 10, 2016
"Funny & Provocative. Genuinely Arresting." -The New York Times
"Fascinating & Timeless!" – New York Magazine
From four time Tony Award®-winner Harvey Fierstein, the iconic playwright of the Broadway hits Torch Song Trilogy, La Cage Aux Folles, Newsies and Kinky Boots comes the West Coast Premiere of Casa Valentina, the recipient of four 2014 Tony Award® nominations. Directed by nine-time Emmy Award-winner David Lee of NBC's "Frasier" and director of the acclaimed Pasadena Playhouse productions of Can-Can and Art, this moving and insightful play is nestled in the Catskills in 1962 – land of dirty dancing and borscht belt comedy. But an inconspicuous bungalow colony is more than a place to retire from the sweltering summer heat. For a group of heterosexual men it is a place to escape. Casa Valentina is based on real events and infused with Fierstein's trademark wit.
For tickets and more information, visit:
http://www.pasadenaplayhouse.org/box-office/mainstage/casa-valentina.html

Here's what's coming up in WeHo this week!
Wednesday Night- March 30th
Starring Bingo Boy & Porsha Hayy!
7 pm show benefiting – The Culver City Rotary Club!
9 pm show benefiting – Ability First!
Sunday Night- April 3rd
Starring Bingo Boy & Calpernia Addams!
6 pm show benefiting – JQ International!
8 pm show benefiting – Venice Family Clinic!
HAMBURGER MARY'S – WEST HOLLYWOOD
8288 Santa Monica Blvd- At Sweetzer | Reservations for parties of 3 or more- 323-654-3800
Full menu and bar | All ages welcome | Valet and street parking available

Here's what's coming up in Ontario in April!
Monday Night- April 25th
Starring Bingo Boy & Roxy Wood!
7 pm show benefiting –  Canine Angels
HAMBURGER MARY'S – ONTARIO
3550 Porsche Way- just off of the 10 fwy. | Reservations for parties of 2 or more- 909-944-9400
Full menu and bar | All ages welcome | Huge parking lot available